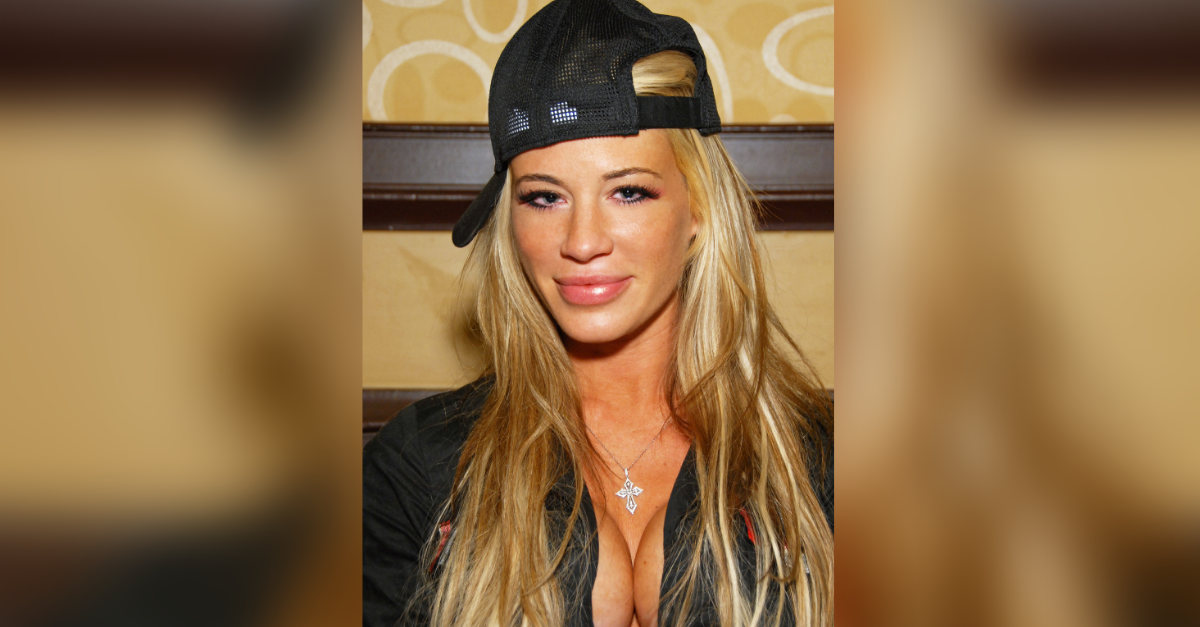 Wikimedia Commons
The WWE Universe is mourning the tragic death of former WWE superstar Ashley Massaro. The radio show host and model was found by paramedics at her home in Suffolk County, New York on Thursday morning. Medical personnel attempted CPR to revive her on the way to a local hospital, but could not. She was 10 days away from her 40th birthday.
Initially, Massaro's cause of death was unclear, but new details reveal that her long-term battle with depression and repeated head trauma sustained during her career may have led her to apparently commit suicide.
During the mid-to-late 2000s, Massaro was one of pro wrestling's rising female stars. The winner of the 2005 WWE Raw Diva Search was awarded a $250,000, one-year contract and went on to a three-year career in the company. Her biggest moment came at WrestleMania 23 when she challenged Melina for the WWE Women's Championship in a Lumberjill Match.
From 2005 to 2008, Massaro feuded with some of WWE's biggest female stars at the time including the trio of Torrie Wilson, Candice Michelle and Victoria (known as Vince's Devils), Trish Stratus, Mickie James and Beth Phoenix. During the height of her WWE career, Massaro also appeared on the cover of Playboy magazine and was on the island for Survivor: China, but was voted off during the second episode after just six days.
Massaro left WWE in 2008 to care for her daughter, Alexa, who was sick at the time.
"We are saddened to learn of the tragic death of former WWE Superstar Ashley Massaro," WWE said in a statement. "She performed in WWE from 2005-2008 and was beloved by her fellow Superstars and fans around the world. WWE offers its condolences to Ashley?s family and friends."
What's strange about her death is that Massaro, whose battle with depression was known by her friends and family, seemed perfectly fine on the surface. Just one day before her death, she posted on Twitter that she was responding to fan mail and seemed in good spirits.
RELATED: Wrestler Dies During a Live Match, But Nobody Knew It
The reality, it seems, was much deeper than many thought.
Massaro was one of 60 former professional wrestling stars involved in a lawsuit accusing WWE of failing to protect its talent from repeated blows to the head, resulting in long-term brain trauma caused by degenerative diseases like CTE. In the affidavit obtained by Yahoo! Sports, Massaro detailed how she was once "knocked out cold for five minutes," but was told to "brush it" and did not receive treatment.
Stories just like this happened very often and wrestlers were discouraged from reporting them, according to the lawsuit. Massaro also explained that multiple injuries and depression resulted in her taking medication, having migraine headaches, and suffering from "severe short-term memory loss."
Current and former WWE wrestlers took to social media to remember former WWE star Ashley Massaro and honor her legacy.
Sometimes the signs aren't so obvious when someone is suffering from depression. The stigma against mental illness keeps people quiet, and that's how things like this can happen. Ashley Massaro had everything you could hope for, including her daughter, but something still wasn't right. Hopefully, Massaro's death serves as a reminder that addressing these issues is as easy as speaking up first.
Rest in Power, Ashley.