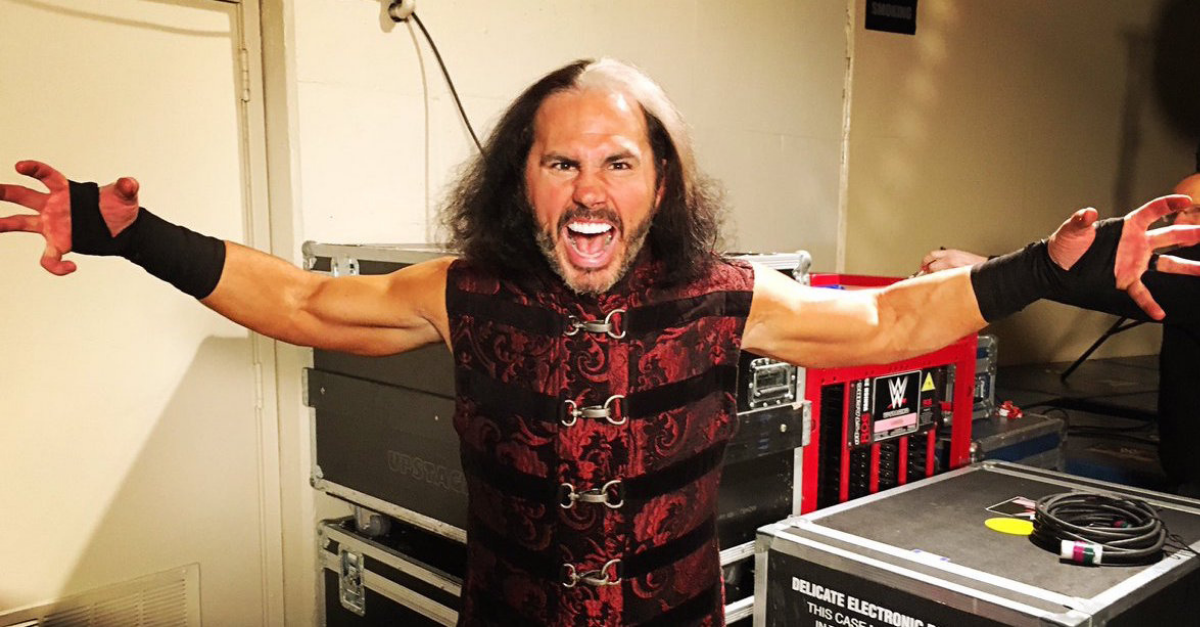 Twitter: @MATTHARDYBRAND
Twitter: @MATTHARDYBRAND
Matt Hardy has performed in the professional wrestling business for over 26 years. In this timeframe, he has competed primarily for WWE, while also having successful stints in Impact Wrestling and Ring of Honor. In 2018, at the age of 44, it appeared as if Hardy's career was winding down, even posting cryptic tweets of hinting retirement while teaming up with Bray Wyatt as the "Deleters of Worlds."
Despite these strong signs of retirement, Hardy has resurfaced to refute the rumors. Although he has admitted to spending more time backstage preparing for a role as an agent, he recently explained via Twitter that he is not done with competing in the ring.
"No, I am not retired & not going to be retiring anytime soon. I?ve worked my a** off to rehabilitate & have physically been greenlit. My body is in the best shape it?s been in in years & I?m the lightest I?ve been in 20 years."

? Matt Hardy, via Twitter
Hardy spent over seven years away from WWE due to no longer being interested with the direction he was going, trying to reinvent himself in Impact Wrestling and Ring of Honor. After boosting the popularity of ROH by being a part of the S.C.U.M. faction with Steve Corino, Rhino, and others, Hardy witnessed arguably the biggest moment of his career as a singles competitor when he reinvented himself as "Broken" Matt Hardy.
RELATED: Frustrated WWE Power Couple Planning to Quit the Company
After nearly eight years taking time off away from the company, Hardy joined his brother Jeff and returned to WWE at WrestleMania 33 in Orlando, Florida, to one of the most thunderous ovations in the history of the event. To further their momentum, the duo won the WWE Raw Tag Team Championships on their first day back, in a ladder match against the defending champions Karl Anderson & Luke Gallows, along with Cesaro & Sheamus and Enzo Amore & Big Cass. Hardy's latest big achievement as a singles competitor was winning the Andre the Giant Memorial Battle Royal at WrestleMania 34 in New Orleans, Louisiana, before forming an alliance with Bray Wyatt for the duration of his time in the ring in 2018.