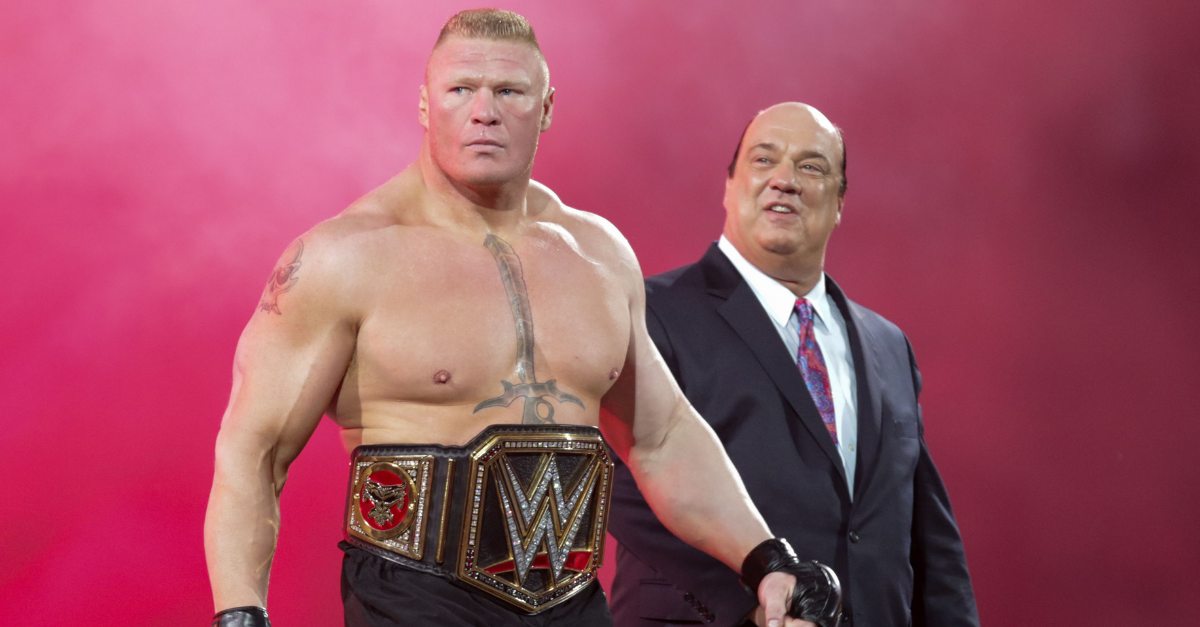 Don Feria/AP Images for WWE
Season premieres of WWE Raw and SmackDown are set to launch another year of pro wrestling action. Raw's new season begins Monday, September 30 on USA Network, while SmackDown makes the massive move over to Fox on Friday, October 4. The overhaul of both brands comes in the midst of nearly record-low audience numbers for the TV shows entering the final quarter of 2019.
WWE needs some juice. The return of Brock Lesnar, the popular rise of "The Fiend" Bray Wyatt, and a revitalized women's division thanks to Sasha Banks figures to help the cause ahead of the WWE superstar draft set for October 12, but new seasons also means overhauled brand logos and theme songs to refresh WWE's cash cows.
WWE Raw Logo
WWE SmackDown Logo
Ahead of WWE's next pay-per-view ? Hell in a Cell 2019 taking place in Atlanta, Georgia ? the season premiere of Raw, and new Raw logo, were unveiled in a promotional spot for Brock Lesnar's return next week. In addition, both Monday Night Raw and SmackDown Live are apparently getting new theme songs.
It's rumored that AC/DC's "Are You Ready" will be WWE Smackdown's new theme song, while Raw's new logo will be accompanied with the song "Legendary" by Skillet.
If you haven't heard them before, listen to both below!
WWE needs a huge push in the fall to regain favor with its television audience. Ideally, this rebrand helps get the company trending in the right direction again, while relying heavily on the performance of stars like Seth Rollins, Braun Strowman and A.J. Styles.