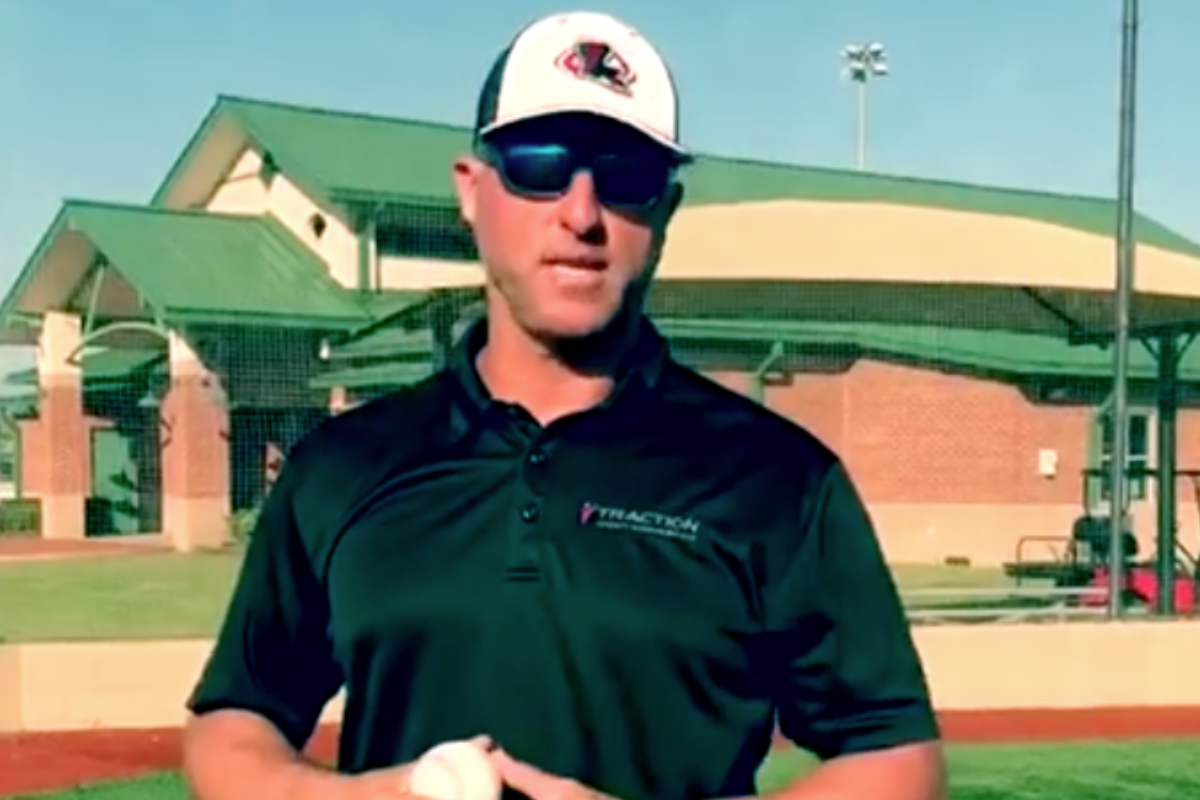 Screenshot from YouTube
You're 9 years old in the backyard.
A makeshift diamond is set up that more resembles a rhombus, but who cares? This isn't geometry class.
You envision a screaming crowd, a 3-2 count with two outs in the bottom of the ninth and the winning run on base. It's the World Series, and it's your job to bring the victory home.
Is there ever a doubt you won't come through? Unless your neighbor Danny is on the rubber. That jerk would probably bean you. Then, and only then, is it OK to charge the mound.
Kids who want to live out these scenarios in real life head to Baton Rouge.
Time and time again, when the stakes are the highest, the LSU Tigers produce one hero after another to win the College World Series.
Todd Walker did it in 1993. Warren Morris followed in 1996. In 2000, it was Brad Cresse's turn.
Cresse made himself a legend with his walk-off single against Stanford. Now, the former LSU baseball player is teaching the game.
Brad Cresse's Baseball Career
RELATED: Brad Cresse?s World Series Walk-Off in 2000 Belongs in LSU Lore
Cresse is a California boy. He was born in Long Beach and originally attended Los Alamitos High School in Los Alamitos, California. He transferred to Marina High School in Huntington Beach to finish his prep career.
A catcher and talented hitter, Cresse chose to play college baseball at Louisiana State University under head coach Skip Bertman.
Over his career, the California native recorded a .308 batting average, 78 home runs and 257 RBIs.
Without being said here's me saying it: Cresse's most important hit was a walk-off single to left field against Stanford in the bottom of the ninth inning of the 2000 NCAA National Championship Game. The 6-5 win was the program's fifth title in Omaha. The Tigers defeated Texas, USC and Florida State to get there.
In addition to cementing his place in CWS folklore, the All-American won the Johnny Bench Award given to college baseball's top catcher.
Cresse was drafted in the fifth round by the Arizona Diamondbacks in the 2000 Major League Baseball Draft. He floated around the minor leagues with Arizona, the St. Louis Cardinals and the Los Angeles Dodgers before retiring from professional baseball in 2006.
The LSU icon is the godson of Hall of Fame MLB manager Tommy Lasorda. His dad, Mark Cresse was a longtime bullpen coach and catcher for the Dodgers.
Brad Cresse Now
Cresse may have retired from playing, but he hasn't retired from the game. These days, he's the athletic director for Traction Sports in Baton Rouge.
Traction is a sports training company focused on providing a training regimen that maximizes athletic ability.
He previously ran youth baseball camps, select teams, youth leagues and tournaments in Tiger Town before joining Traction in 2015. One of Cresse's coworkers is Ryan Theriot, the same Ryan Theriot who Cresse drove home with his legendary walk-off.
Cresse is directly training what so many players at LSU have become known for: remaining calm under pressure.