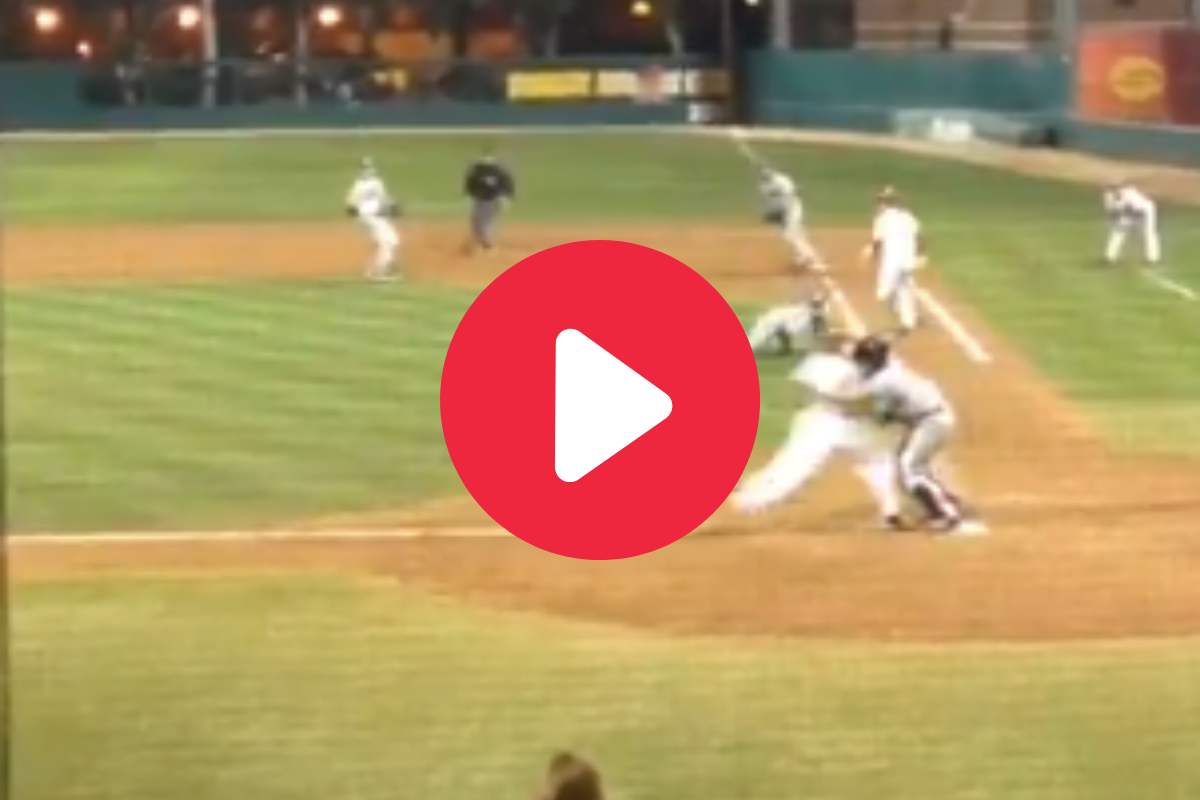 Screenshot from Twitter
Walk-off plays make up for the dryness of baseball. The 50 timeouts, pitcher-catcher meetings and hours between pitches are all worth it if the game ends spectacularly.
Back in 2015, a college baseball game between USC and TCU ended with a bang and more.
USC's Walk-Off Squeeze & Collision
RELATED: Daring Runner Steals Home When He Catches Pitcher Snoozing
We're live from Dedeaux Field in Los Angeles, California. The USC Trojans are up to bat in the bottom of the 12th inning against the TCU Horned Frogs. We're tied at six.
Trojan third baseman Blake Lacey is at the plate. His teammate Timmy Robinson is on third base. All he's thinking about is putting the ball in play.
Lacey's dreams of a walk-off homer are soured when his coach calls for a squeeze bunt. Lacey, a right-handed hitter, lays down a beautiful bunt towards first base as Robinson charges towards home.
TCU pitcher Trey Teakell bursts off the rubber. He fields the ball but has to make a 180 to prevent the winning run. He spins in a split second, only the throw is barely behind the sprinting Robinson.
Robinson isn't slowing down until he crosses the plate; even if TCU catcher Evan Skoug is in the way. He rushes in at full speed and absolutely crushes the poor guy. It's reminiscent of a QB overthrowing a receiver across the middle only to get smoked by a safety. Why he didn't slide is beyond me.
Robinson fulfills his goal to give the then 25th-ranked Trojans a 7-6 win. Skoug bounces up after a few seconds seemingly unscathed.
The play ended a game filled with insanity. TCU scored four runs in the top of the ninth to go into extra innings. Calling a suicide squeeze takes a lot of guts. Executing it takes a lot of luck.
USC had both that night along with a team player willing to lower the boom.