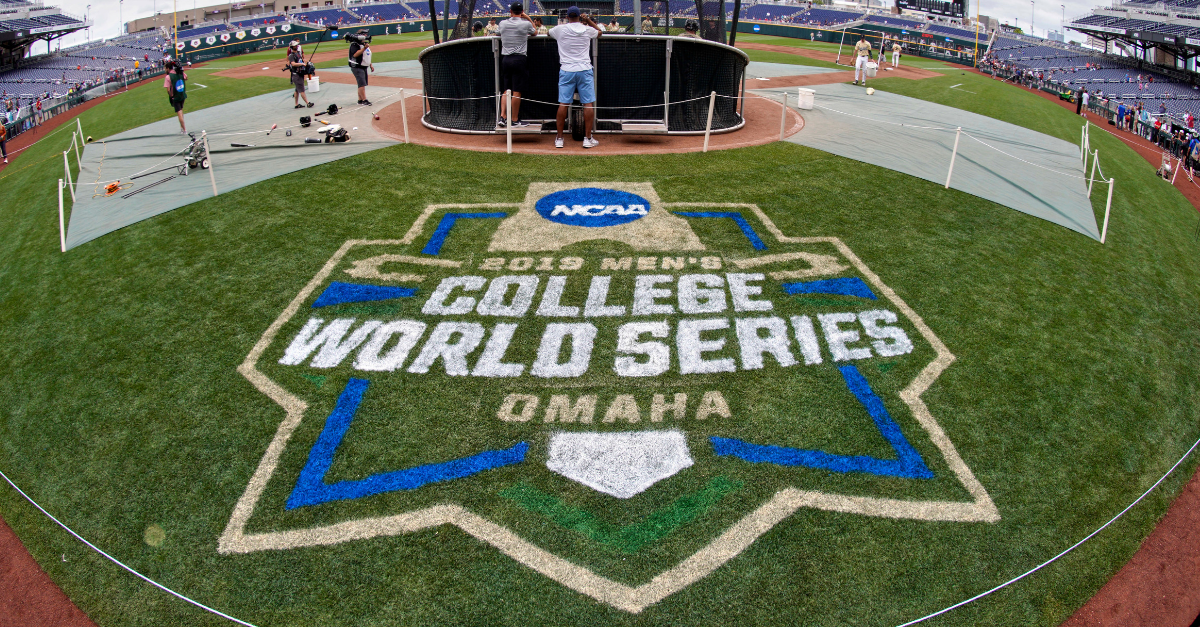 AP Photo/Nati Harnik
If you follow college baseball, particularly the Southeastern Conference and especially the Vanderbilt Commodores, you know all about the Vandy Whistler. It?s a sound that is sweet music to the ears for some and fingernails down the chalkboard for others. No matter what, though, it?s as consistent as the Monday morning alarm clock.
To nobody?s surprise, the famous Vandy Whistler is in Omaha, Nebraska right now because the Commodores are in the College World Series once again. Also to nobody?s surprise, after fans got reminded of the noise at the SEC Tournament, people are beyond annoyed once again.
In their opening CWS game against Louisville at TD Ameritrade Park, Preacher Franklin ? one of two famous whistlers along with Jeff Pack, who is not at the event right now ? was asked to stop whistling or he would be ejected, according to the Tennessean.
That?s right, some fans in the stands and on TV via ESPN got so fed up at the whistles, that security staff actually threatened to eject Franklin for it if he didn?t stop.
There are NCAA rules and guidelines about prohibiting any noise making devises at the College World Series, including bells, whistles and horns, but actually whistling is not banned. So don?t you dare expect Preacher Franklin to stop during the Commodores? run at a national championship.
"They can't throw me out for whistling for our (Vanderbilt baseball players), like I always do. But (the tournament employee) said people around me were bothered by it and people watching the game on TV were calling and complaining.

"He said, 'Whistle like that one more time and you're going to be thrown out of here.?"

? Vandy Whistler Preacher Franklin, via Tennessean
In case you are unfamiliar with the noise, here?s an example:
This happens at every Vandy game, from the first pitch and first at-bat until the final out. The Vanderbilt whistler, whether it?s Franklin or Pack, is always on hand to support. Unless they get thrown out, it?s not stopping.
The 2019 Men?s College World Series is supposed to be a fun experience for baseball fans, especially from the teams which earned a spot (Texas Tech, Michigan, Arkansas, Florida State, Vanderbilt, Louisville, Mississippi State, and Auburn).
Now all eyes and ears are going to be on one of the biggest Vanderbilt fans to see if he gets ejected when the Commodores face the Mississippi State Bulldogs on Tuesday night.