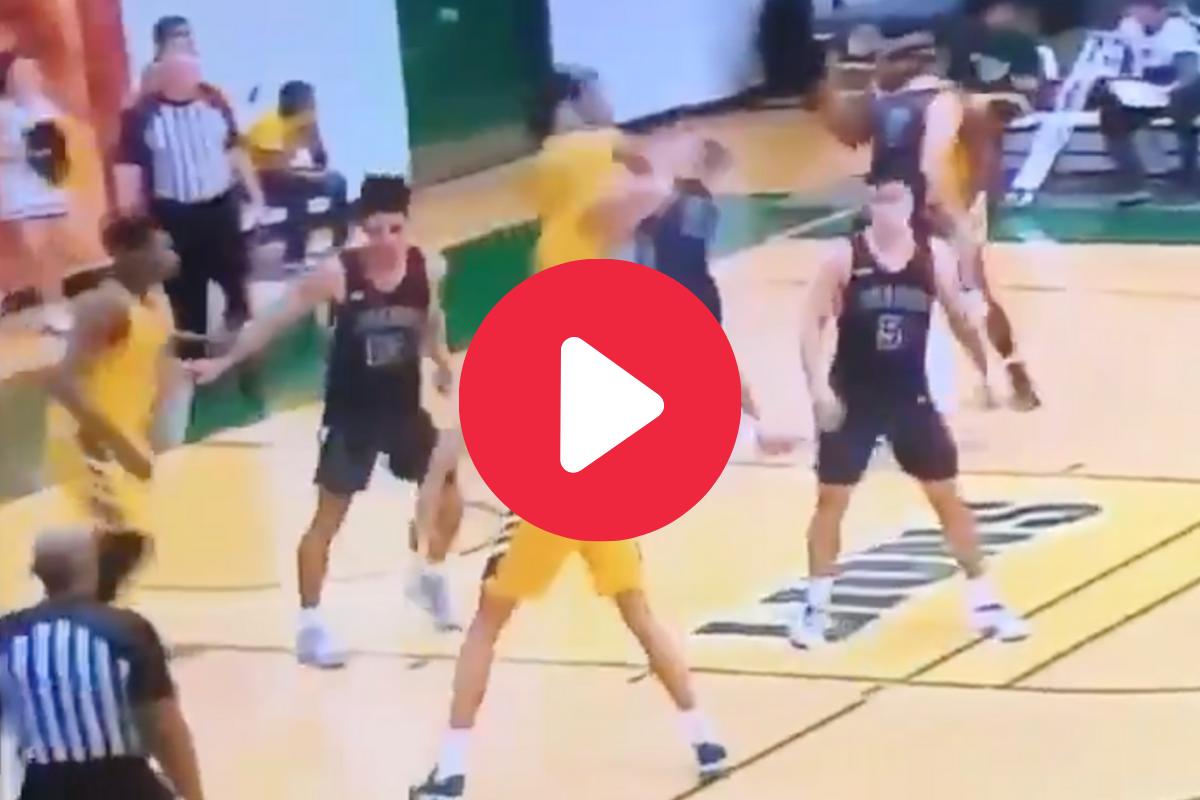 Screenshot from Twitter
With so much going on in the world of sports, it?s hard to always pay attention to lower-level college basketball unless something outrageous happens. What happened down in Florida definitely fits that bill.
In a NCAA Division II matchup between Saint Leo University and Nova Southeastern, one of ugliest plays you?ll see occurred. What started as simple start to the offensive set eventually landed one player in major trouble.
As St. Leo senior guard Isaiah Hill was getting ready to come off a down screen, he, for whatever reason, decided to throw a cheap shot elbow at Nova?s Nick Smith right in front of the referee.
Isaiah Hill's Cheap Shot Elbow
RELATED: Postgame Handshake Quickly Turns Into Ugly Brawl After Title Game
What?s crazy is nothing happened. No whistle. No offensive foul. Nothing. The play happened just a few feet away from the official, but the play went on as if Smith fell down on his own.
That didn?t stop St. Leo Vice President and Athletic Director Fran Reidy from handing out a stern punishment. As a result of the play, Hill was suspended for the rest of 2019.
?Isaiah?s conduct on the court is not an accurate representation of Saint Leo?s core values. Saint Leo University holds its students to high standards of moral and ethical conduct as a reflection of Benedictine values. Upon review of Isaiah?s actions this past Saturday, he will not represent Saint Leo University in competition for the remainder of 2019.?
What basketball player Isaiah Hill did was completely uncalled for. Throwing a violent cheap shot elbow is flat-out wrong. And in the world of social media, a player can get called out quickly with a simple tweet like the one from Mike White.
Hopefully Hill learned his lesson here.
This post was originally published on December 11, 2019.