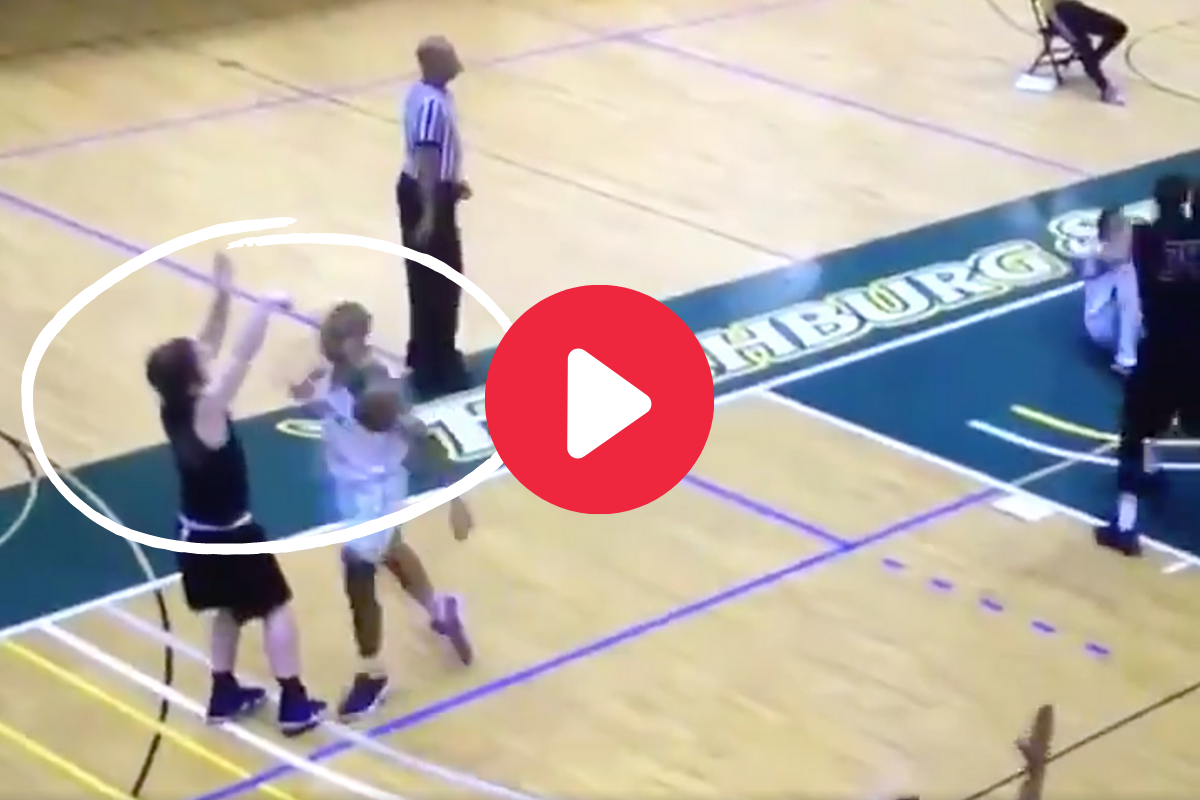 Screenshot from Twitter: Overtime
There are times when players take it too far in the heat of the moment. Then, there are regrettable instances that can damage a reputation forever. Fitchburg State star player Kewan Platt is definitely experiencing the latter in a big-time way after one of the most disgusting plays you will ever see on the hardwood went viral on social media.
In the closing minutes of a Division III basketball game between Fitchburg State University and Nichols College on Wednesday, one that likely didn?t have much fanfare at all before this, Nate Tenaglia rose up from the corner for a 3-pointer to extend his teams lead. He made the shot, but it certainly came with a price of a cheap shot by Platt, who threw his right elbow right directly into Tenaglia?s face as the ball went through the net.
The sickest part? Platt, a 6-foot-4 junior guard, criminal justice major, and the reigning MASCAC Men?s Basketball Player of the Week, looked back to make sure the baseline referee wasn?t paying attention before delivering the cheap shot.
HS Basketball Cheap Shot
RELATED: Player Banned 2 Years for Disgusting Cheap Shot
This is so uncalled for on so many levels. Why did this even happen?
Well, apparently Platt, who had a team-high 16 points on the night, was upset about a missed foul call on the other end and took out his frustrations on the Nichols College sharpshooter.
Platt was given a technical foul for the vicious elbow was immediately removed from the game, which Nichols College ultimately won 84-75 over the Falcons, but there were more punishments to follow.
"The Fitchburg State community is appalled by the conduct displayed during Tuesday night's home basketball game," the statement read. "The player involved has been indefinitely suspended from the team and barred from campus, effective immediately. His behavior is antithetical to our community values and good sportsmanship. Fitchburg State does not tolerate behavior that violates those standards. The case is being reviewed at the student conduct level for consideration of further sanctions."
In other words, there?s a chance that elbow to an opponent?s face might be the the last memory of Platt at the Massachusetts-based college as both a player and a student. He had already been removed from the school?s official online roster.
Disgusting really might be an understatement.
This post was originally published on November 14, 2018.