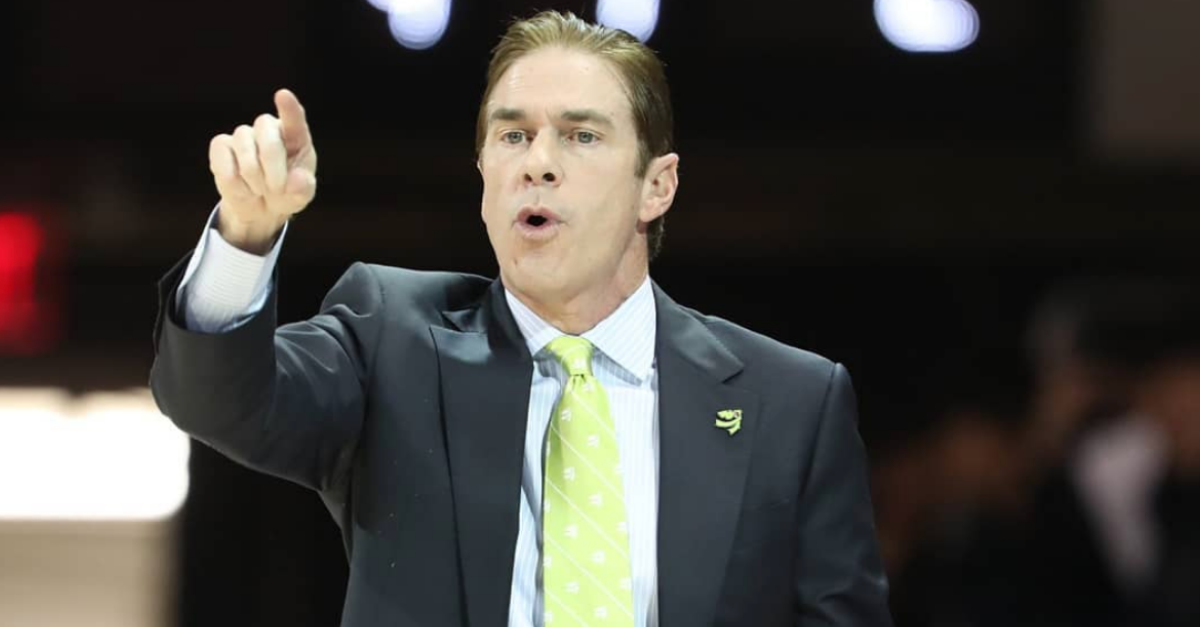 Instagram: @smubasketball
When head coach Larry Brown left unexpectedly in 2016, the SMU Mustangs had a choice to make: Do they hire someone currently on the staff to keep a stacked roster in Dallas, or do they move on and wipe the slate clean? To one fan, it appears they made the wrong choice.
Coming off a 25-5 season in 2015-16, but missing the postseason due to NCAA sanctions, associate head coach Tim Jankovich was promoted to help keep the program at a high level. It worked, with the Mustangs winning the American Athletic Conference and posting a 30-5 overall record, including a NCAA Tournament berth, in his first year, but SMU has suddenly returned to mediocrity after three players left the program to play in the NBA.
Jankovich?s second season, led by All-AAC guard Shake Milton, was basically a bust at 17-16, and this year hasn?t gone too much better. The Mustangs are nothing more than average in the AAC, hovering around .500 in conference play, and it has prompted part of the fan base to show their disapproval.
So without further ado, someone created ?Jank Excuse Bingo? leading up to The Fast Track with Head Coach Tim Jankovich at Ozona Bar & Grill, the coach?s weekly radio show.
RELATED: This All-Coaches Starting 5 Would Wreck Any Team, Any Time
Every school has fans like this. Every single one. For everyone who loves one hire, there?s another that despises it. This person clearly doesn?t like the 59-year-old Tim Jankovich.
Throughout his career, following his college basketball playing days at Washington State and Kansas State, Jankovich has been an assistant at Kansas State, Texas, Colorado State, Oklahoma State, Vanderbilt, Kansas, and SMU, while being the head coach at North Texas, Hutchinson (KS) Community College, Illinois State, and now SMU.
Jankovich has been around the game for a very long time, and this fan?s hatred for the basketball coach is resounding with excuse bingo cards and crossword puzzles.
How much do you have to dislike someone to create a parody Twitter account and a game to prove it? Not only that, is it really necessary to tag SMU athletic director Rick Hart in almost every post, too?
Little does this person know, it takes a lot more than an angry tweet to fire someone, especially a coach who just went 30-5 and is trying to build the program back up after losing players Nic Moore, Sterling Brown, Semi Ojeleye and Milton.
Only time will tell what will happen, but it appears this fan isn?t going to stop coming up with creative ideas to get try to get Tim Jankovich fired.