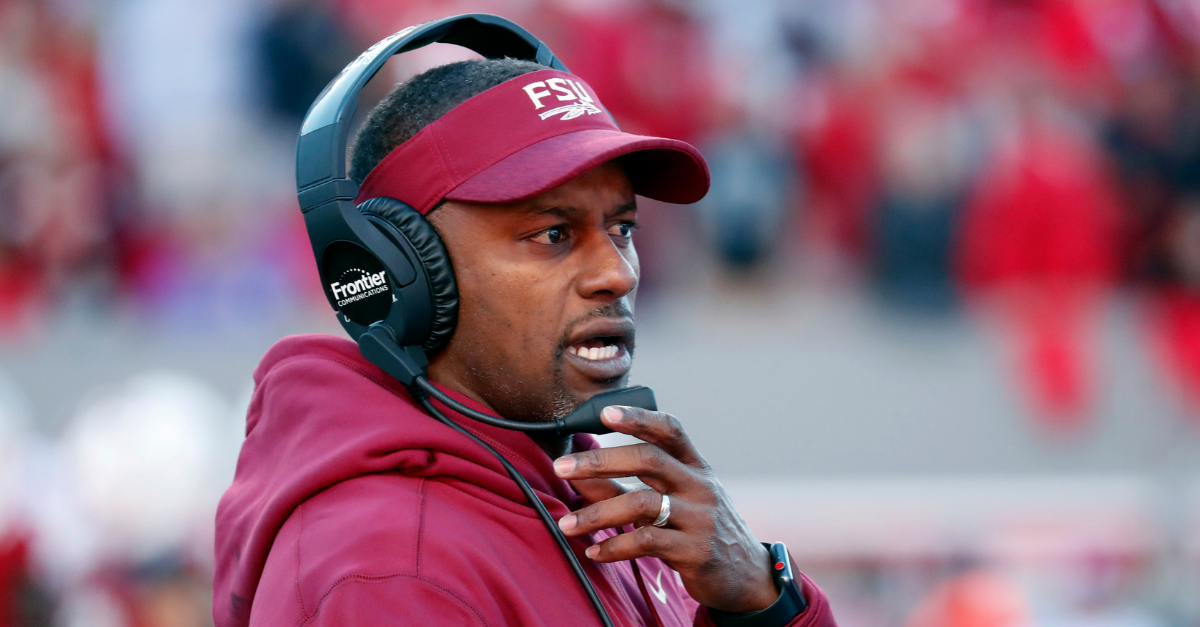 AP Photo/Chris Seward, File
Normally, a coach should be given an opportunity to build his team and bring in the players he thinks will help the program succeed. But after one bad season and an offseason that has just been a mess, Florida State head coach Willie Taggart is in rough water.
The 2018 season was pretty tough to watch at times, finishing with a 5-7 record and never fixing problems that have plagued the team over the last few seasons, but that isn't what gives me pause. It's what has happened with the Seminoles since the season ended.
RELATED: Even Without a QB, National Signing Day Was Still Successful for FSU
There have been multiple times this offseason where Taggart has looked silly. Looking foolish during games and winning just five of them is bad enough, but to have something like mishaps in the coaching staff or the most recent story at the Nike coaching clinic are not OK.
To say Taggart should be gone after a 5-7 season is an overreaction. To expect a coach to turn a program around in one season is unrealistic, since the team just barely made a bowl-game appearance in 2017. However, 2019 will show a lot about what to expect moving forward.
With new offensive coordinator Kendal Briles, the product on the field should improve, especially with how successful Taggart has been in recruiting, except for quarterbacks. But if Dan Mullen and Manny Diaz are looking like better and cooler coaches, the success in recruiting could come to an end.
The Seminoles can't fire their coach because of something the coach of another team did. But when it makes the FSU coach look lame, it is a sign Taggart needs to turn it up a notch and match the energy of others.
If there isn't a clear jump in the on-field performance, I really think Florida State needs to take a hard look at if this is the right guy to lead the program. Just because he can recruit well doesn't mean he can put those highly-touted players in a position to win games.
With a season under his belt, he needs to win eight games and show real improvement. Fix the offensive line troubles and find success in the run game.
There are too many talented coaches across the country who could really turn Florida talent into a great program. There is no reason to settle for mediocrity.