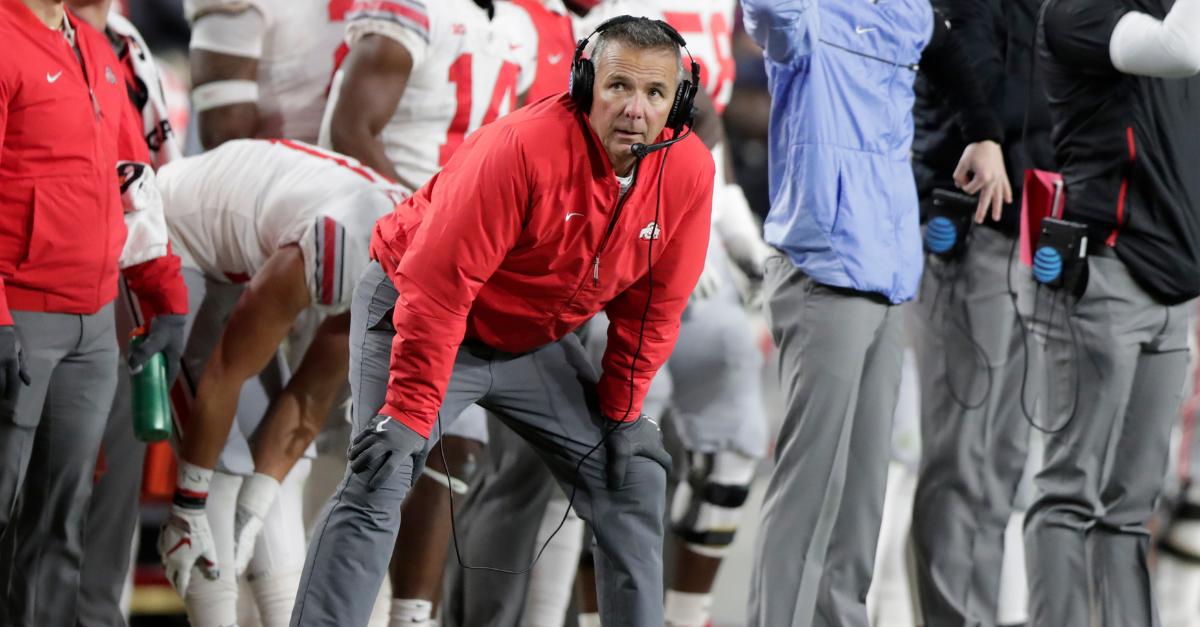 AP Photo/Michael Conroy
AP Photo/Michael Conroy
With a few moments of sunshine, some rain must fall as well, and that is the case for this college football season. While there are some remarkable stories of success and triumph, there are also a lot of disappoints as well. There were several teams who were expected to come up big this season and so far, well, not so much.
Here is just a look at a few disappointing teams that shocked us so far in 2018.
5. Florida State Seminoles
Wow. What can you say about FSU? This was a team who was expected to be better this year. Jimbo Fisher was gone, but the talent wasn?t gone, or at least we thought it wasn?t. Quarterback Deondre Francois was coming back after his injury last season, and we thought all would be well in Tallahassee, especially with new coach Willie Taggart coming in. The 'Noles hit rock bottom last Saturday losing to Clemson 59-10. This once proud program is one of the worst teams in the FBS and one has to wonder what?s the problem? Is it bad players or bad coaching? In most people?s opinions, it?s both.
4. Penn State Nittany Lions
Here is a team who many thought was the team to beat in the Big Ten, but before we even hit November, James Franklin?s Nittany Lions are not only almost out of the running for another Big Ten title, but they're out of the running for the College Football Playoff berth as well with two losses to Ohio State and Michigan State.
3. USC Trojans
The Trojans are not contenders, but pretenders. This was a team many thought was the Pac 12?s best chance of making the College Football Playoff, but as of today, they stand at 4-4 and have a very good chance of not even making it to a bowl game, that?s how bad they are. In the last few years, head coach Clay Helton has managed to rally his team down the stretch, but not so far this year and the schedule only gets tougher with No. 3 Notre Dame waiting on the Trojans.
2. Auburn Tigers
By now, you all know the story of Auburn. They came into this season with almost impossible expectations and hasn?t lived up to the hype. Auburn?s main problem has been their lack of production on offense. Quarterback Jarrett Stidham?s struggles on offense has been well documented, but what has not been discussed is the play calling of Gus Malzahn and Chip Lindsey. Their lack of imaginative play-calling has a lot more to do with Stidham?s struggles than most would admit to. When the fans know what is coming, then you know the other team does too.
1. Ohio State Buckeyes
This may surprise some, but hear me out. After coming back and defeating Penn State, the Buckeyes had a cake walk through the Big Ten at least until the Michigan game, but once again Urban Meyer and his team lost to another unranked opponent in Purdue leaving them maybe on the outside looking in for the College Football Playoffs. Yes, they only have one loss, but this is the third time in two years and two of three that an unranked team has not only beaten Ohio State, but blew them out. Some college football experts think they can still make the playoffs, but unless a bunch of teams ahead of them lose, they won?t be making the playoffs again this year and that has to be a HUGE disappointment for Buckeye fans.