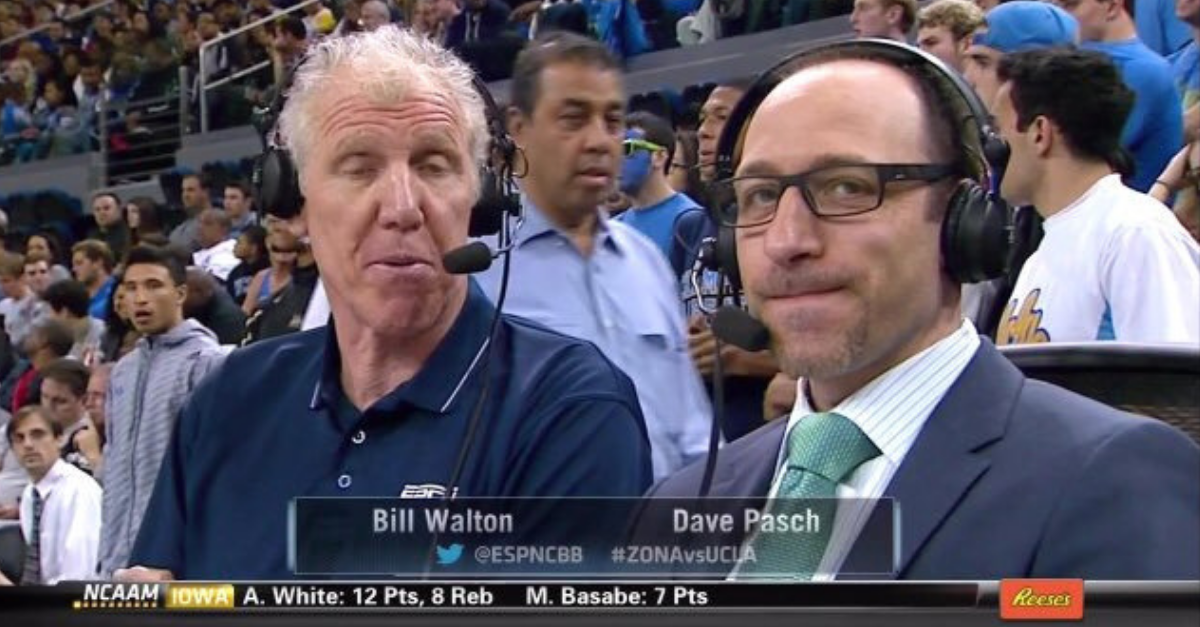 Twitter: @DavePasch
The City of Pullman has already declared an emergency to help deal with the massive crowds expected for ESPN?s College GameDay, the famous football show?s first-ever time at Washington State, but one of the network?s play-by-play announcers might have just spoiled a big surprise for the Cougars fan base.
In a tweet from Athlon Sports columnist Bryan Fisher, he believes ESPN announcer Dave Pasch said Golden State Warriors guard Klay Thompson will return to campus and be the guest picker at the end of the three-hour show Saturday morning in Pullman, Washington.
RELATED: Golden State Warriors Flaunt Rare Reversible Rings to Celebrate Title
So much for the element of surprise.
However, when you really think about it, who else would be a better guest picker than Thompson, who played for Washington State from 2008-11? Maybe Drew Bledsoe to stick with the football theme? But even then, Thompson, a gold medalist in the 2016 Rio Olympics, is definitely the more popular and trendy sports figure right now.
Before winning three NBA championships in four years and becoming a four-time NBA All-Star with the Warriors, the 6-foot-7 shooting guard was a big-time bucket getter for the Cougars. Thompson, a Los Angeles native, was tabbed first-team All-Pac-10 as a sophomore and junior, and set WSU?s single-season scoring record with 733 points during his 2010-2011 campaign.
In the NBA, Thompson has set multiple records, including most points scored in a quarter during the regular season (37), most 3-pointers made in a single playoffs (98), and most 3-pointers made in a playoff game (11).
This is actually a perfect decision, one every Washington State Cougars fan should be absolutely pumped for. The schedule even aligns with the Warriors? schedule.
It?s just a shame Pasch dropped the ball here and it would be an even bigger shame if this isn?t actually true.