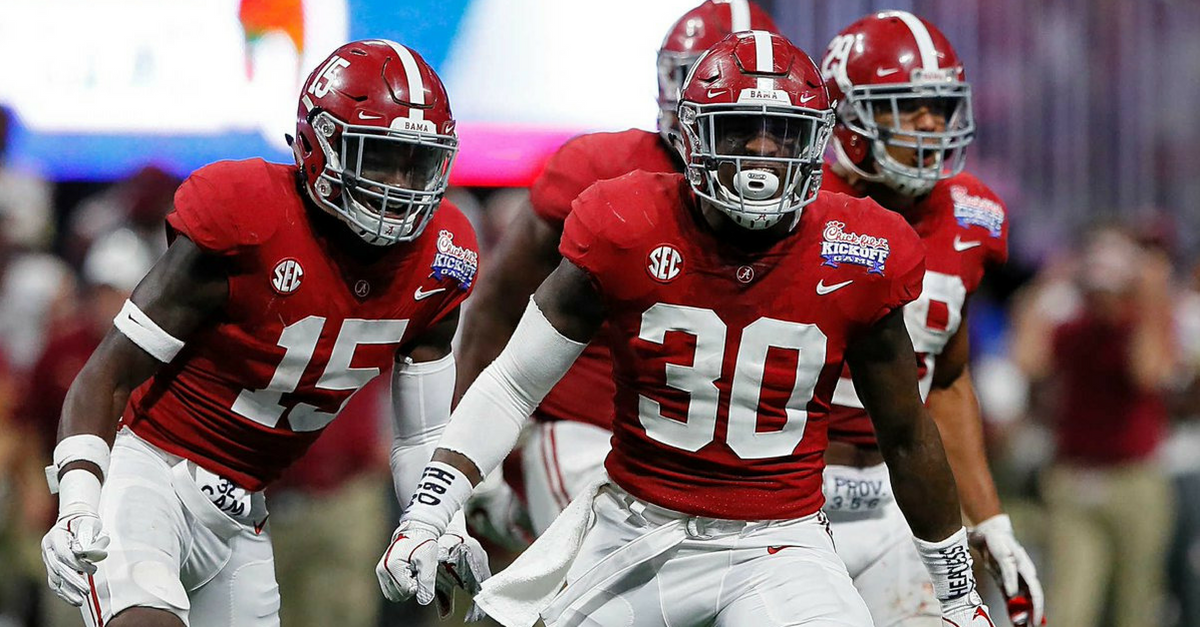 Twitter: @TurntSportsNews
Twitter: @TurntSportsNews
The Alabama Crimson Tide's media-driven story all offseason has been the quarterback competition in Tuscaloosa. Will Jalen Hurts, the incumbent 26-2 starter, or Tua Tagovailoa, the championship game hero and Heisman Trophy favorite, start under center for Nick Saban's 2018 team?
Ahead of the Crimson Tide's season opener against the Louisville Cardinals at Camping World Stadium in Orlando on Saturday, we finally have a depth chart, and we finally have some answers.
Well, kind of.
In classic Nick Saban fashion, he dodged questions about who will start the game, and if Hurts and Tagovailoa will split time. He'll leave everything for the media to narrate as he focuses on one thing: Louisville.
"None of that has been decided yet, so I wish we could talk about something else because I don't have anything else to say about that," Saban said.
The depth chart doesn't clarify the position at all, as both quarterbacks are listed as co-starters, separated by a slash mark, which is just about the same distance between the two in terms of skill level.
The Tide's College Football Playoff title defense rolls on with new additions all over the field, but the primary focus for Saban's staff will be on defensive side of the ball.
"[Louisville] is a very, very challenging team when it comes to offense and our preparation that we need to have on defense," Saban said.
Defensive ends Isaiah Buggs and Raekwon Davis, along with linebacker Anfernee Jennings, are the only three returning starters from last season's top-ranked scoring defense in the country — the Tide defense only allowed 11.9 points per game in 2017.
Linebackers Mack Wilson, a preseason All-American, and Dylan Moses will start the season among the Tide's deep group of linebackers.
The secondary is, as usual, loaded with blue-chip talent, and it's led by preseason All-SEC selection Deionte Thompson at free safety.
A powerhouse offensive line returns four starters, but will be without right tackle Matt Womack — the junior broke a bone in his foot, which will sideline him for a few weeks. Two All-Americans, center Ross Pierschbacher and left tackle Jonah Williams, return along with left guard Lester Cotton, Sr.
At running back, leading rusher Damien Harris is back, Najee Harris is returning to full health, and all-purpose back Josh Jacobs give the Tide another ultra-deep backfield that will gash teams on any given day.
Still, the narrative will be who starts at quarterback, who plays the most snaps, blah blah blah.
The Crimson Tide are the best team in the country. It doesn't matter which star signal caller starts for Nick Saban's team.