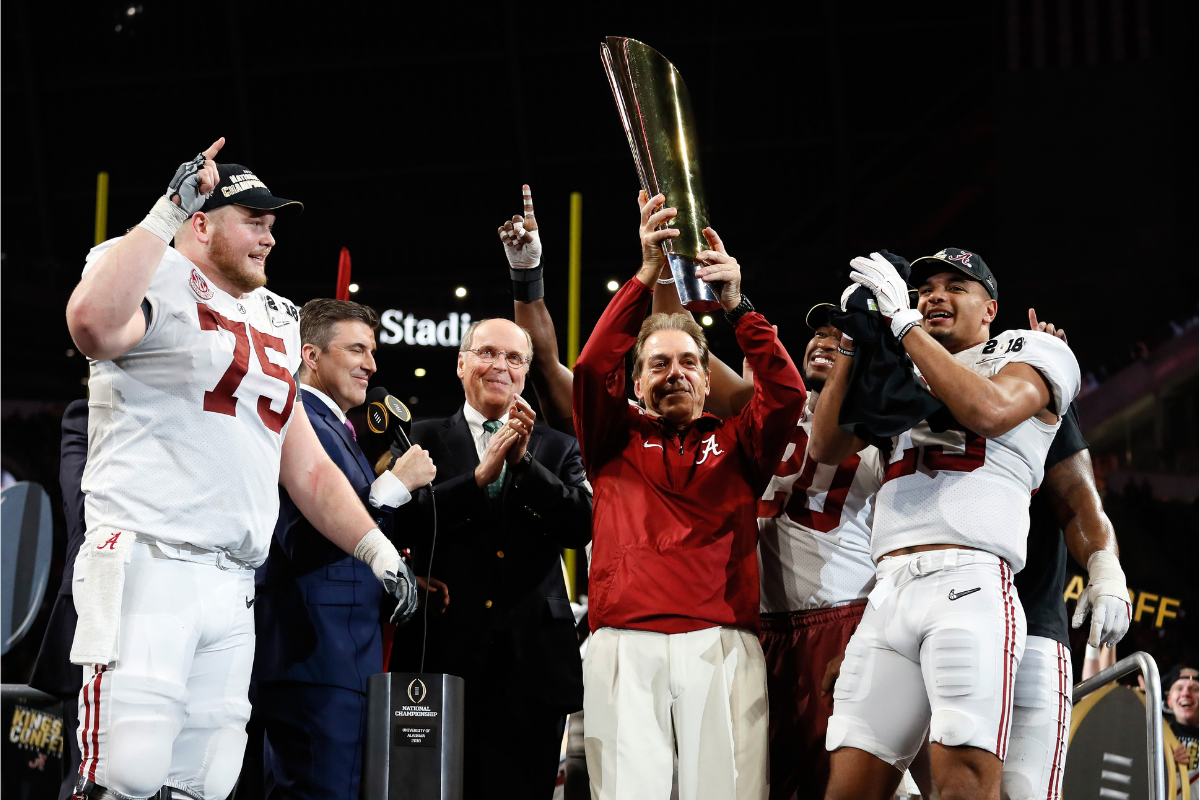 Jamie Squire via Getty Images
There isn't a doubt Alabama's Nick Saban is the GOAT of college football coaches. His six national championships across 12 years speak for themselves. Plus, he has another championship from his LSU days.
It's no accident Saban has had immense success as a head coach. He has a clear definition of what it means to be a winner, and he instills his mindset in those around him. If you had to boil it down, it's pretty simple: Do your work. Enjoy the process.
However, Saban's vocabulary is a little more colorful. The Alabama coach can get you fired up, have you reflect, make you laugh like he did with a story about his wife, scare you and solidify he isn't anyone to mess with on top of it all.
The legendary Alabama football coach has plenty of soundbites to use for motivation, but here are 20 that will turn you into a champion.
The 20 Best Nick Saban Quotes
20. On Pain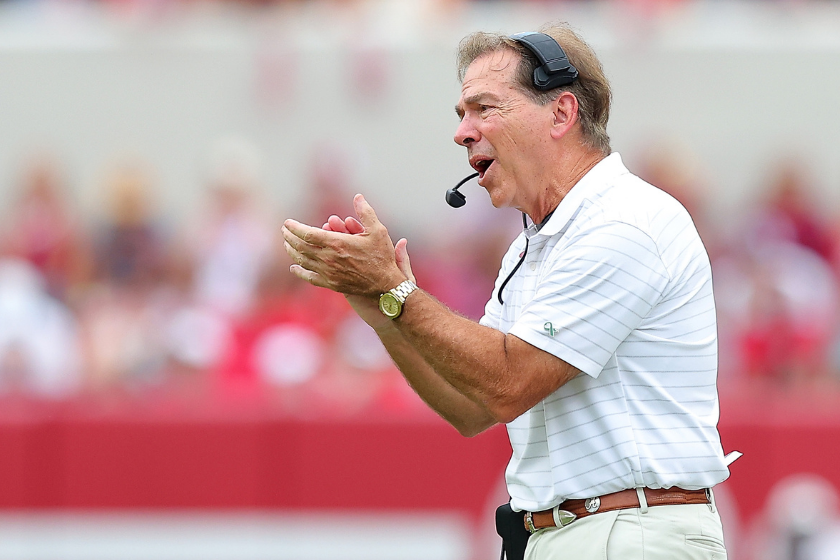 "There are two pains in life. There is the pain of discipline and the pain of disappointment. If you can handle the pain of discipline, then you'll never have to deal with the pain of disappointment."
19. On Being Great
"It's not human nature to be great. It's human nature to survive, to be average and do what you have to do to get by. That is normal. When you have something good happen, it's the special people that can stay focused and keep paying attention to detail, working to get better and not being satisfied with what they have accomplished."
18. On Yelling at Lane Kiffin on the Sidelines in 2016
"There were no arguments. Those are called ass-chewings."
17. On the Championship Process

"Becoming a champion is not an easy process…It is done by focusing on what it takes to get there and not on getting there."
16. On Mediocre People & High Achievers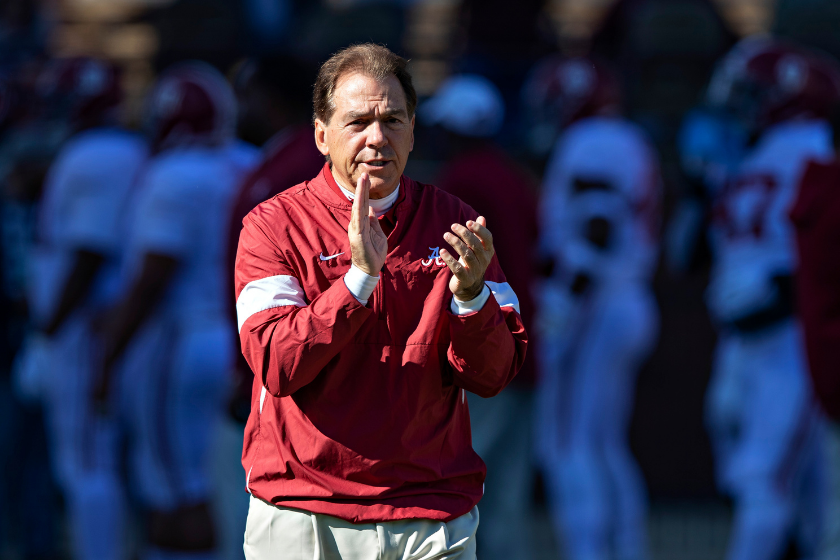 "Mediocre people hate high achievers, and high achievers hate mediocre people."
15. On Character
"Your character is the accumulation of your thoughts, habits, and priorities on a day-to-day basis."
14. On Punctuality
"Be on time because it shows you care."
13. On Teaching
"Teaching is the ability to inspire learning."
12. Prior to Playing LSU in 2008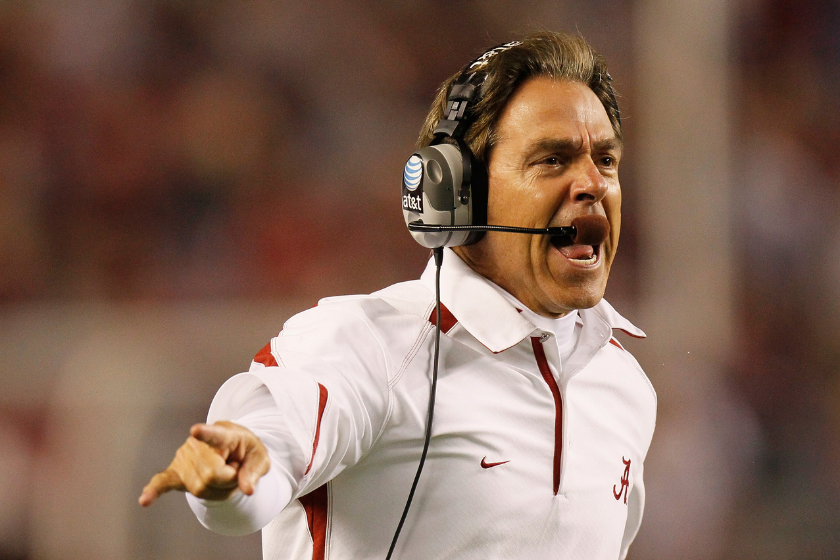 RELATED: Nick Saban's "Make Them Quit" Speech Against LSU Gets the Adrenaline Pumping
"How much does this game mean to you? If it means something to you, you can't stand still. You play fast, you play strong. You go out there and dominate the guy you're playing against and make his ass quit. That's our trademark."
11. On Being the Best Version of Yourself
"Be all you can be in whatever you choose to do. The sky is the limit, so go for it. And do not create any self-imposed limitations."
10. On Buying In
"This is not a democracy. Everybody doesn't get to do what they want to do, everybody doesn't get to do what they feel like doing. You've gotta buy in and do what you're supposed to do to be a part of the team and do the things you need to do in practice every day, a sense of urgency, play fast, execute, do your job."
9. On the Media's "Rat Poison"
"What these guys wanted to gain was more respect. Not just the fact they were underdogs, but you guys gave us a lot of really positive rat poison. The rat poison you usually give us is fatal. This rat poison you gave us this week was yummy." — Nick Saban after Alabama beat Georgia in the 2021 SEC Championship Game.
8. On a Champion's Resiliency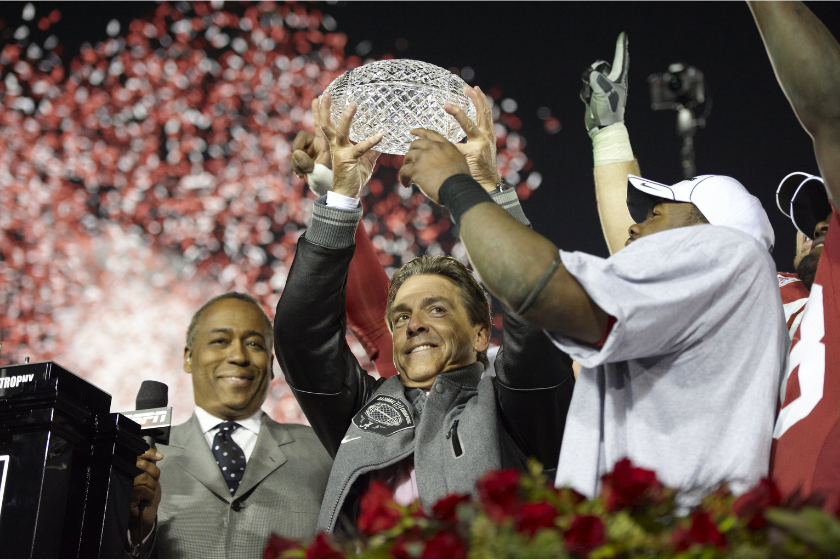 "One thing about championship teams is that they're resilient. No matter what is thrown at them, no matter how deep the hole, they find a way to bounce back and overcome adversity."
7. On the Method for Success
"There is no continuum for success. Focus on the progress, not the results."
6. On Twitter
"I've never considered joining Twitter, nor do I know why anybody would."
5. On His Players' Hunger to Win
"Nobody wants to win worse than [the players] do. Not me, not you, I don't care what kind of fan you are. Nobody wants to win more than the players that play. Nobody. And nobody feels worse than they do when they lose. Nobody. So for all you self-absorbed folks out there that can't look past your own self, aight, to appreciate what other people are doing."
4. On the Present Moment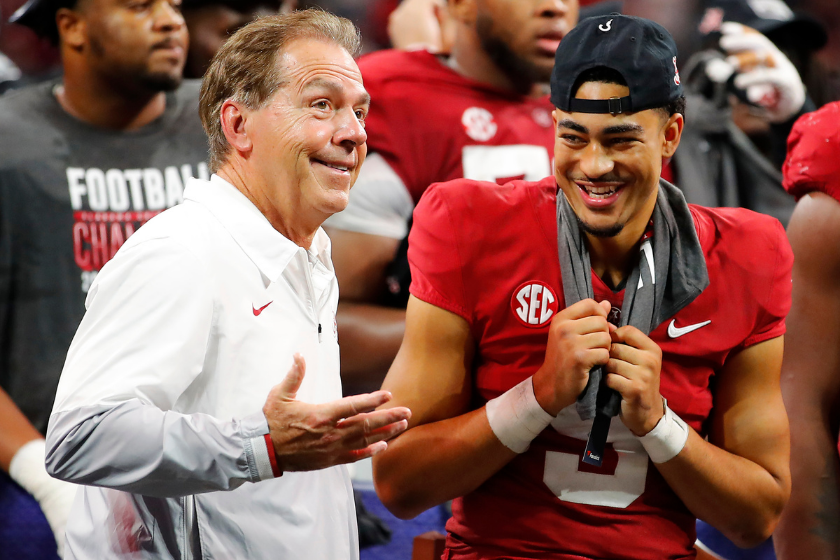 "What happened yesterday is history. What happens tomorrow is a mystery. What we do today makes a difference — the precious present moment."
3. On Playing Quality Opponents
"When you play against good people, that's when you focus your concentration. Your sense of urgency to be disciplined in your execution all become more critical. Sometimes you get away with doing things not quite right against lesser competition, but when you play against real good people that's when it shows up."
2. On Competing Within Yourself
"We have to compete within ourselves relative to the determination it takes to be successful."
1. On Discipline
"Discipline is not punishment. Discipline is changing someone's behavior."
Related Videos