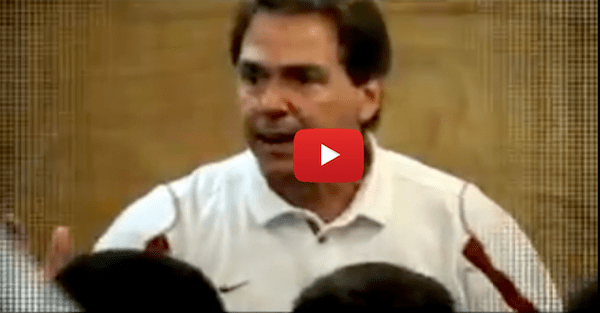 Nick Saban is a great motivator and he's incredibly passionate about his craft.
So when the Alabama Crimson Tide prepared to take on the LSU Tigers, Saban's words were like daggers.
"How much does this game mean to you? If it means something to you, you can't stand still. You play fast, you play strong. You go out there and dominate the guy you're playing against and make his ass quit. That's out trademark," says Saban in the video above.
Check out the highlight reel above and try to maintain your composure. Saturday can't get here soon enough.