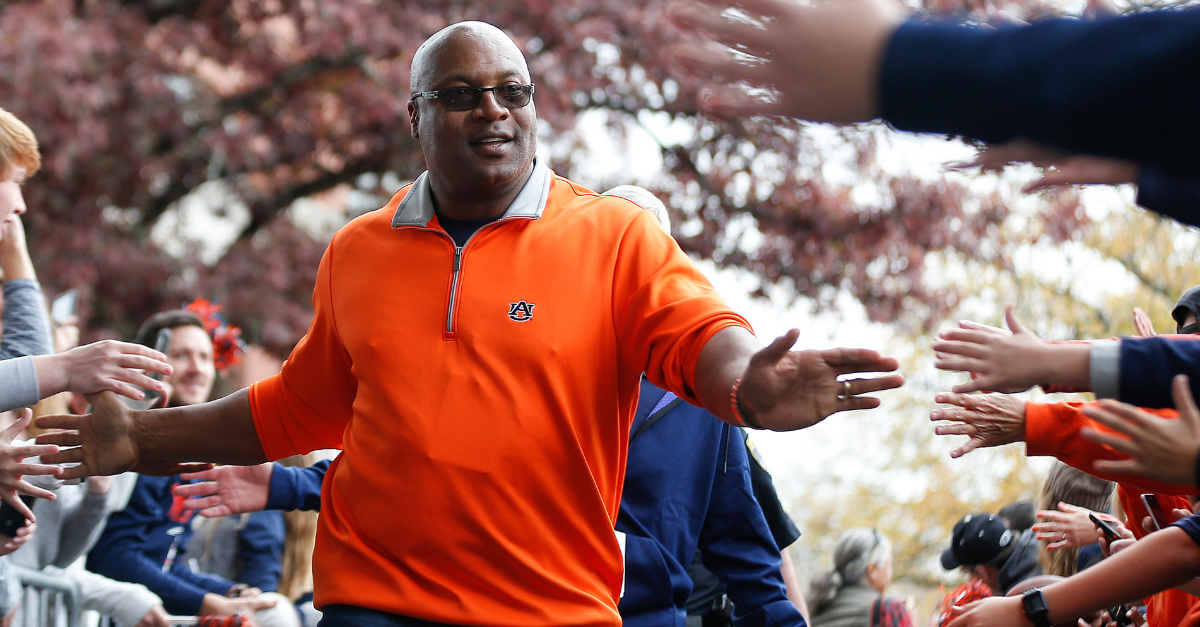 AP Photo/Brynn Anderson
Whether you are a fan of the Auburn Tigers or not, there is no denying Bo Jackson is one of the greatest athletes to ever walk this planet. He made being a two-sport athlete look like a casual stroll in the park and is still a sports icon to this day. Bo knows a lot of things, but football might be on the top of the list.
With ESPN?s College GameDay in Fort Worth, Texas to preview Auburn against the Oregon Ducks, and kickoff the college football season, the network needed to kickoff the season with a bang. They assuredly did just that.
As he cryptically announced on Twitter, and reported by the Fort Worth Star-Telegram, the 1985 Heisman Trophy winner and College Football Hall of Fame running back will be the celebrity guest picker for the Week 1 show.
RELATED: College GameDay Headed to Auburn vs. Oregon: Everything You Need to Know
In addition to Bo Jackson, the former No. 1 NFL Draft pick who played for the Los Angeles Raiders and with the MLB?s Kansas City Royals, Chicago White Sox and California Angels, making the picks, there will also be a special tribute to another Auburn legend.
According to AL.com's Tom Green, the show will also include a feature on late Auburn radio voice Rod Bramblett. The essay will be narrated by Wright Thompson.
?Saturday morning.

?Sundance Square.

?#CollegeGameday

?See You There.

?War Eagle?
Bo Jackson was born and went to high school in Alabama. He was an All-American with 45 total touchdowns at Auburn University. He was a three-time First-Team All-SEC selection.
It's hard telling who Rece Davis, Lee Corso, Desmond Howard, and Kirk Herbstreit will pick for the NCAA marquee showdown at AT&T Stadium in Arlington, Texas.
But is there any doubt at all who Bo Jackson picks when Saturday morning rolls around?