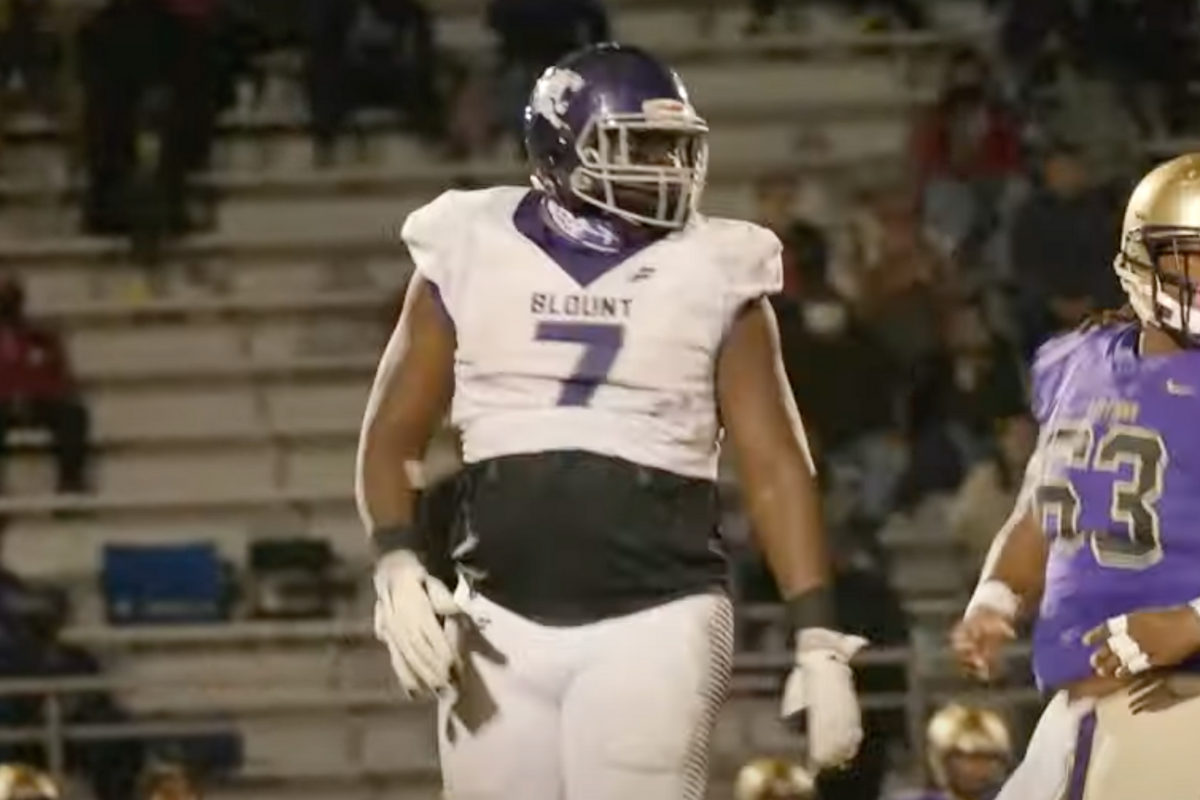 Screenshot from YouTube
Auburn Tigers fans should be excited about the new batch of freshmen that will take the field this fall. The 2021 recruiting class has several incredible players, including Blount High School defensive tackle Lee Hunter.
Although he was recruited by former head coach Gus Malzahn, Hunter has remained loyal to the Tigers, and will fit into new coach Bryan Harsin's system quite well.
Needless to say, the four-star defensive lineman is ready for the NCAA level.
DT Lee Hunter Commits to Auburn
RELATED: Auburn Snatches 4-Star Signee From Another SEC School
Primarily recruited by former Auburn defensive coordinator Kevin Steele, the four-star standout from Eight Mile, Alabama, is the seventh-best DT in the country and fifth-best overall prospect in the state of Alabama, according to the 247Sports Composite.
Hunter chose the Tigers after fielding other big-time offers from Alabama, Arkansas, Florida, Florida State, Georgia, Iowa, Kentucky, LSU, Mississippi State, Missouri, Ole Miss, Oregon, Tennessee, and Texas A&M, among many others.
During the Early Signing Period in December 2020, Hunter signed his Letter of Intent and is already enrolled.
Lee Hunter Highlights
Lee Hunter is ferocious on the defensive line. He is more suited to play in the tackle position, but he was athletic enough to shine as a defensive end as well.
At 6-foot-4 and more than 320 pounds, Hunter is already bigger than former Tiger and 2020 NFL Draft pick Derrick Brown. The signee will have ample time to learn how to succeed in the SEC over the next several seasons, and his ceiling is that of a future professional.
If that doesn?t make Auburn fans scream ?War Eagle? at the top of their lungs, it?s hard telling what will. There?s no doubt this kid is a stud and will ready to take over college football in a couple of years.
This article was originally published December 3, 2019 before updating.