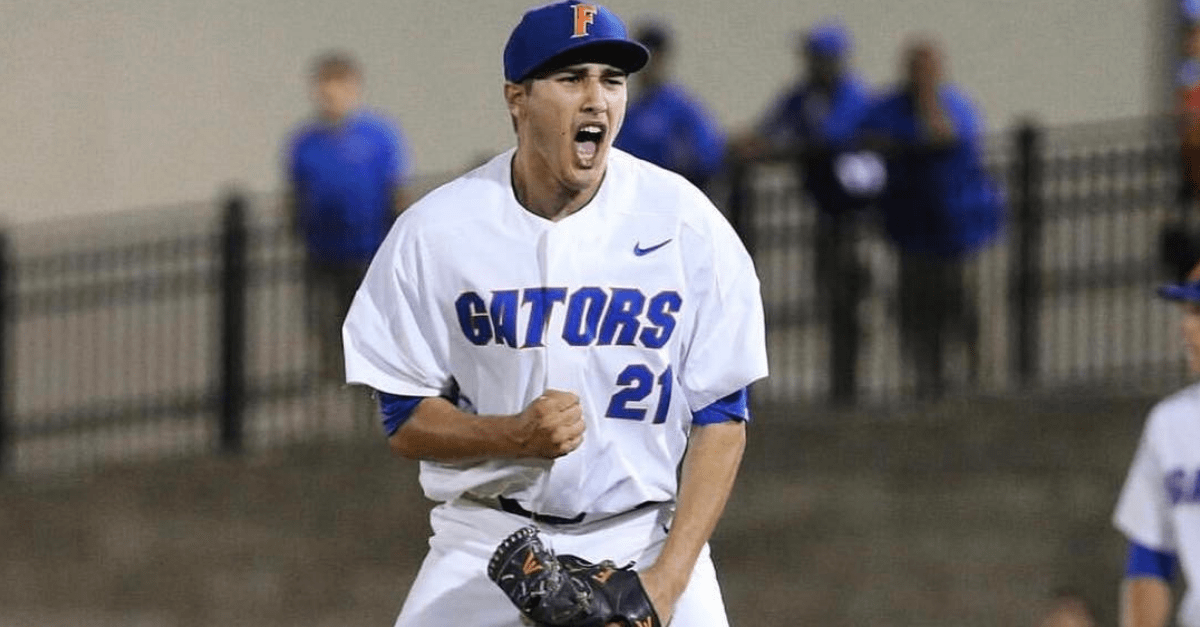 Instagram: alexfaedo
Instagram: alexfaedo
The Red Sox beat the Dodgers 5-1 on Sunday, capping a short World Series that ended in just five games and closed the book on the 2018 MLB season. From Mookie Betts and Andrew Benintendi to Clayton Kershaw and Cody Bellinger, both teams relied on their homegrown superstars to reach the Fall Classic.
Star players don't just grow on trees. They're coached, developed and molded while in the minor leagues. But first, scouts spend a great deal of time, well, scouting them at showcases, tournaments, high schools and colleges. One such is the University of Florida, where coach Kevin O'Sullivan has turned his program into not only a Southeastern Conference powerhouse, but a MLB Draft factory, where 30 players have been selected out of UF in the past four drafts alone.
But which of them go on to play in the Major Leagues and contribute to teams? Here are five former Gators that will break out and make a name for themselves in 2019.
1. Harrison Bader, St. Louis Cardinals
OK, he sort of already broke out last season, but I think he's just scratching the surface. The kid can do it all. Power. Speed. Defense. Arm. Hitting. The 24-year-old can truly be a star in the next few years, but I think 2019 is his year. Per Fangraphs, he racked up a 3.5 WAR (Wins Above Replacement), which either tied or surpassed Joey Votto, Bryce Harper, Anthony Rizzo and literally hundreds more. Not too shabby.
2. Peter Alonso, New York Mets
Related: Meet Emory Jones: Gators Fans' Favorite Next Starting QB
Mets fans have been waiting for Alonso to reach Queens the way a little kid waits for Santa Claus on Christmas Eve, and for good reason. If slugging 36 homers and knocking in 119 runs doesn't warrant a spot at first base for the Mets next year, I'm sure some other team (ahem, all of them) will gladly trade and give him an opportunity. Don't screw this up, Mets.
3. Alex Faedo, Detroit Tigers
The Tigers didn't take Faedo as high as they did in the draft just to throw him in the bullpen. He made 24 starts and maintained a 4.02 ERA between High-A and Double-A and still has that wicked slider that made him an ace at Florida. Advanced college arms don't take long to rise through the system, so get ready for some Faedo in Detroit.
4. Dane Dunning, Chicago White Sox
Florida has had so many first-round pitchers over the last few years, but Dunning might turn out to be the best of the bunch. Since 2016, he's struck out a whopping 300 hitters in 266 minor league innings thanks in part to an electric fastball. The White Sox are bad but could be really good in 2019, especially if they promote this future ace.
5. A.J. Puk, Oakland Athletics
So. Much. Potential. Six-foot-seven lefties that throw 100 mph just don't come around that often. Injuries have derailed him a little bit, like the Tommy John surgery he had in April, but Puk should be ready by next season. He's finally going to put it together and push the A's over the hump. Hitters beware.