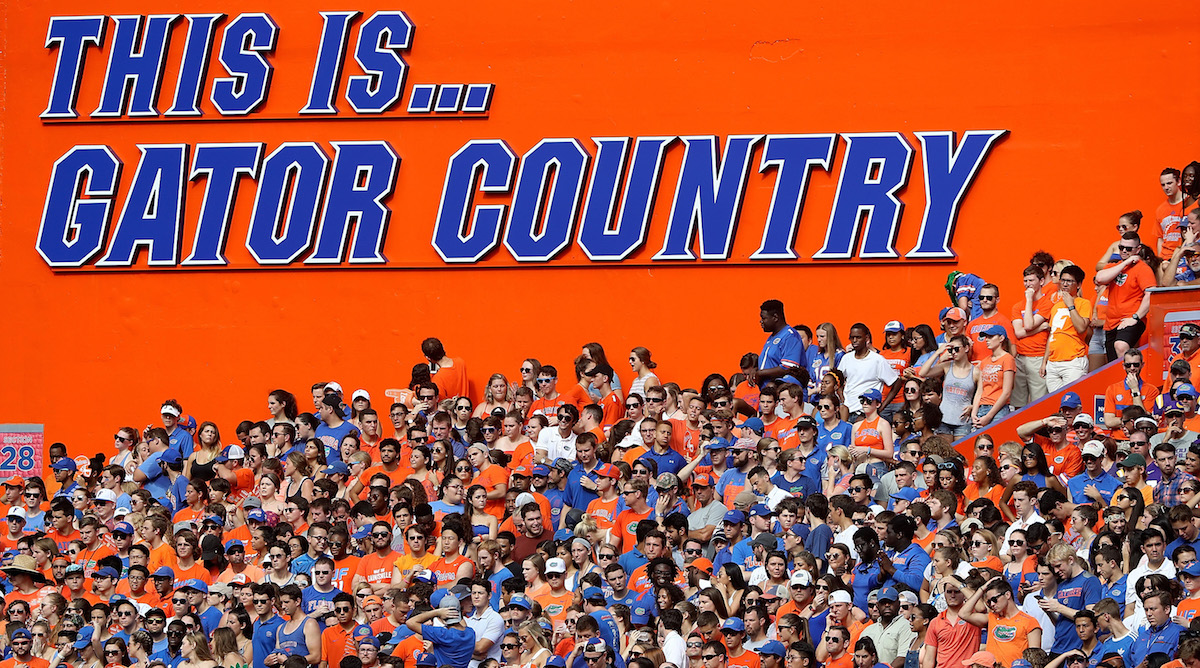 Sam Greenwood/Getty Images
GAINESVILLE, FL - OCTOBER 07: A general view during the game between the Florida Gators and the LSU Tigers at Ben Hill Griffin Stadium on October 7, 2017 in Gainesville, Florida. (Photo by Sam Greenwood/Getty Images)
Back in September, nine members of the Florida Gators were recommended for dozens of felony fraud charges against them because of a credit card fraud scandal. Having been indefinitely suspended at the time, a resolution for some of the remaining players has come.
At the time of this writing, of the nine players charged, five are still enrolled. Four of them are now officially reinstated to return to team activities.
According to the report, running back Jordan Scarlett, receiver Rick Wells and linebackers James Houston and Ventrell Miller will get back with the team this Wednesday. The fifth player, defensive end Keivonnis Davis, is actually injured and still rehabbing from an off-the-field accident.
Some of the players who were involved in the scandal, but didn't stick around were offensive guard Richerd Desir-Jones who left to go to the JUCO level, Jordan Smith also vanished, and Kadeem Telfort transferred.
Back in October, we learned seven of the nine suspended Gators got pre-trial intervention.
It is not yet known if any other discipline awaits the players still in the Florida football program, but this is obviously a step in a solid direction for the young men.
Second chances should be afforded and all that jazz. Hopefully these youngsters make the most out of theirs.