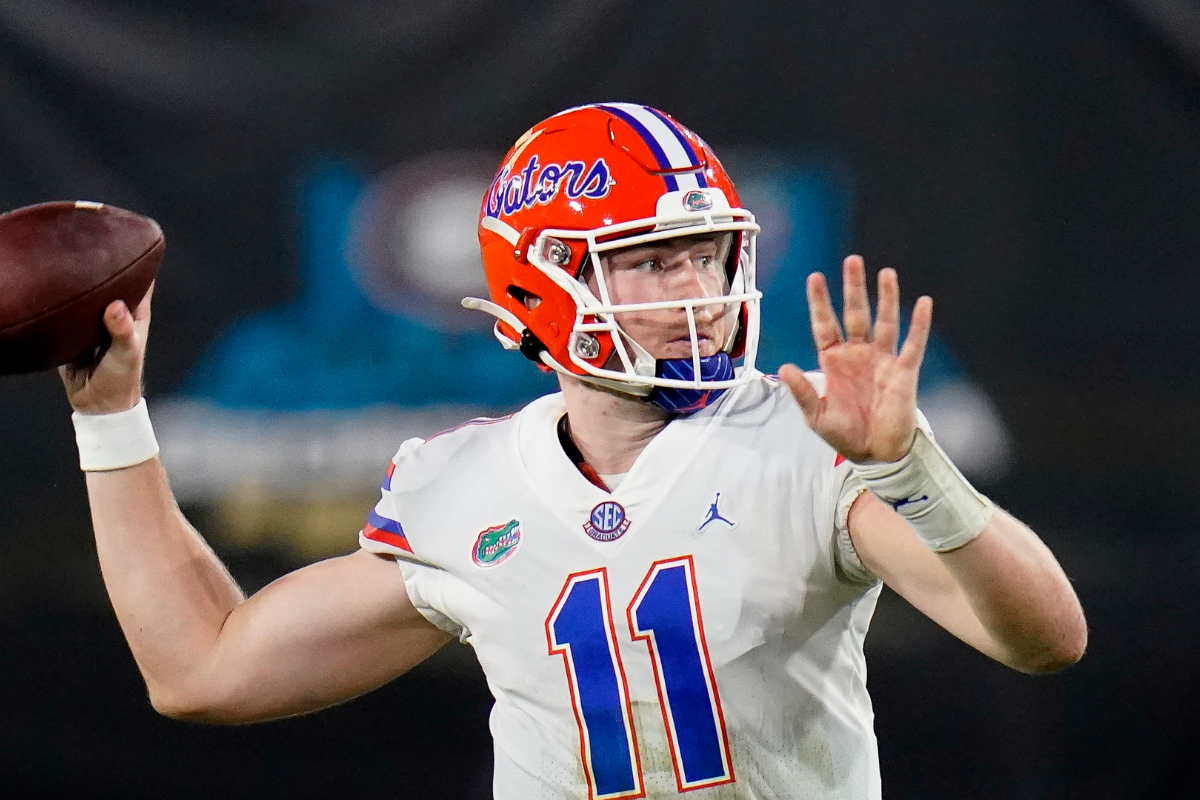 AP Photo/John Raoux
Kyle Trask is absolutely without-a-doubt the no-brainer Heisman Trophy favorite six games into the season. No one in college football is even close to matching his 28 passing touchdowns — an SEC record for most in the first six games. His 2,171 passing yards ain't half bad, either.
The Florida Gators are the No. 6 team in the country. Behind their gunslinger quarterback, head coach Dan Mullen's Gators finally beat the Georgia Bulldogs and are in prime position to head to the SEC Championship Game likely against the Alabama Crimson Tide.
Despite the six touchdowns against Ole Miss, five touchdowns in the first half against Arkansas, 474 passing yards against Georgia and that Trask has Florida averaging 45.8 points per game (sixth-most in NCAA), I have to break the bad news to the orange and blue faithful: Kyle Trask is not going to win the Heisman Trophy.
There will be no statue next to Tim Tebow, Danny Wuerffel and Steve Spurrier outside The Swamp in Gainesville. There will be no acceptance speech, virtual or not, thanks to the coronavirus pandemic and COVID-19 outbreak.
Let me tell you why.
Kyle Trask Heisman Odds
Afer Kyle Trask dismantled an Arkansas Razorbacks team led by former Florida quarterback Feleipe Franks on Saturday night, 63-35, he instantly took over the betting odds to win the NCAA's most prestigious awards.
According to Odds Shark, he surpassed Alabama's Mac Jones, Ohio State's Justin Fields and Clemson's Trevor Lawrence as the Heisman front-runner. That should be no surprise to anyone who saw his name trending on social media.
Trask would become Florida's fourth Heisman Trophy winner, joining Tebow, Wuerffel and Spurrier. The numbers speak for themselves. Trask is on pace for 46 passing touchdown passes, five interceptions and 3,618 passing yards, which would be seven more touchdowns than Wuerffel threw for in 1996 and 332 more passing yards than Tebow's 2007 season.
Don't place your money on the kid from Manvel, Texas, just yet though.
Why Trask Won't Win The Heisman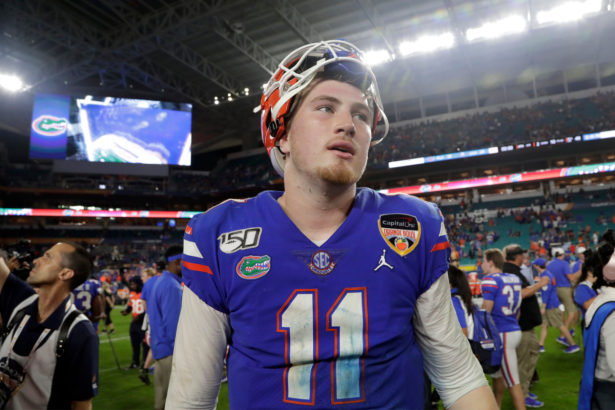 RELATED: Dan Mullen is Becoming the "Villain" of College Football, And That's Perfectly Fine
Florida is going to beat Vanderbilt, Tennessee, Kentucky and LSU. Even if they lose one of those, they're still heading to Atlanta in December.
Here's the problem: Nick Saban and the Alabama Crimson Tide will be waiting for them. As much as it hurts me to say, Florida isn't beating Alabama this year. Without that win, I don't think Trask wins the Heisman. Not unless he shatters records in the regular season.
It just won't happen.
There's no way.
Florida's offensive outbursts have masked a defensive deficiency all season. UF's defense is allowing 30 points per game. Ole Miss scored 35. Texas A&M put up 41. Even Arkansas found 35 points.
That figure won't bode well against the 'Tide, who is putting up 555 yards and 47.2 points per game in the SEC. Plus, Alabama's defense is pretty darn good. What's new?
Basically, Trask will have to play a perfect game if the two teams meet in the conference title game. The same can be said for tight end Kyle Pitts, wide receiver Kadarius Toney and UF's running backs. Even that might not be enough against an Alabama will NFL-ready talent all over the field.
Six of the last seven winners of the Heisman Trophy award either played in the College Football Playoff or the BCS National Championship Game. Think about that. Joe Burrow, Kyler Murray and Baker Mayfield are just the last three.
It's been clear that voters have preferred players who took their teams to those heights. Just look at the 2001 Heisman race, when Florida's Rex Grossman doubled Nebraska quarterback Eric Crouch's numbers but still lost because Nebraska played for a national championship.
Kyle Trask is going to have to beat Alabama if he wants to hoist the Heisman Trophy at the end of the season. Call it seeing the glass half empty or whatever you'd like, but I just don't see that happening. I hope I'm wrong.