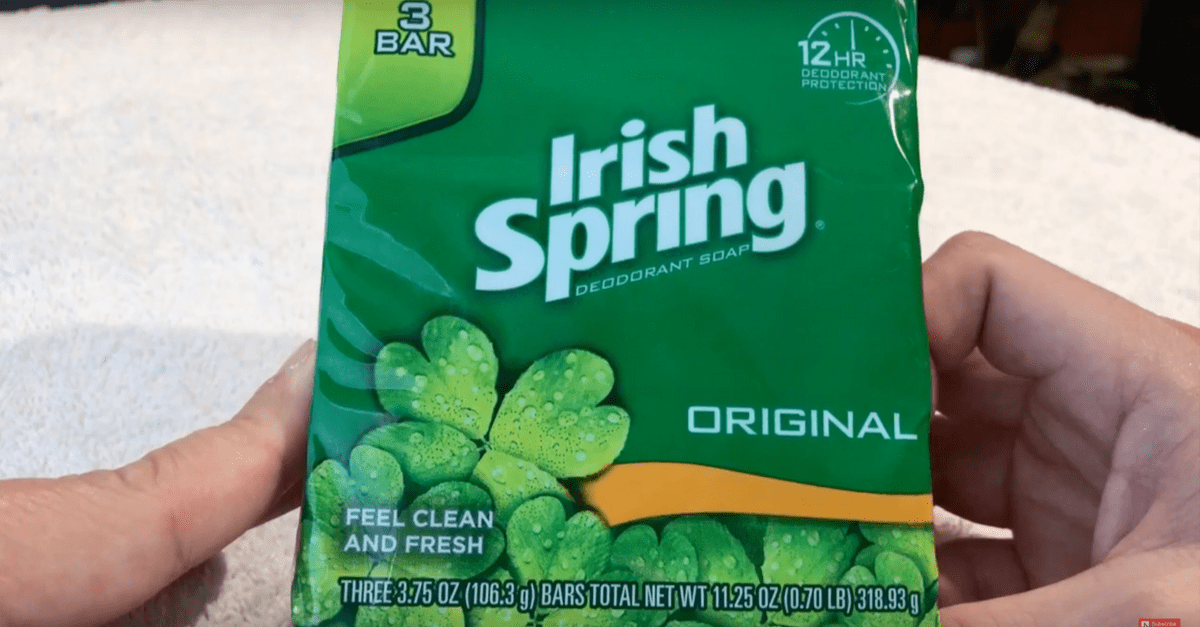 Screenshot from YouTube
If you look up and down the college football schedule this weekend, it wouldn't be hard to find the game everyone is gearing up for. There are some other solid matchups, including a pair of games featuring two AP Top 25 teams, but nothing quite has the hype as the No. 3 Georgia Bulldogs hosting the No. 7 Notre Dame Fighting Irish on Saturday night.
The game in Athens, Georgia is going to be rocking. ESPN's College GameDay will be there in the morning. Tailgates will be fired up. The ticket prices will be outrageous. There will be a record attendance inside Sanford Stadium, thanks to some extra seats.
Oh, and that's just game day. We haven't even gotten to the hype this week. However, we can probably stop because one grocery store just won the award for the most awesome and petty gesture prior to the primetime showdown.
Dill's Food City, located up Interstate 29 in Royston and Lavonia, has decided to remove all Irish Spring soap from its shelves this week because apparently nothing with the name Irish will be accepted in the Peach State until the game is over.
RELATED: ESPN's College GameDay is Headed for Georgia vs. Notre Dame
The social media post features a store employee removing all the soap before posting a sign which reads: "TEMPORARILY OUT OF STOCK GO DAWGS"
We've seen stuff like this before, especially when it comes to rivalry games, but it just never gets old. You almost want to shake the hand of the person who went into the meeting this week and suggested removing all Irish Springs bar soap because Notre Dame is coming to town.
This deserves some clever points, for sure. And without knowing how big the grocery story is, or what it has, one has to wonder whether or not they took it all the way and removed the deodorant, body wash, conditioner, aloe, or whatever personal care products Irish Spring makes.
That doesn't matter, though. What matters is Dill's Food City loves the Bulldogs and currently despise the Irish. But just in case you are running low on the famous product, just go ahead and buy some here in the meantime.