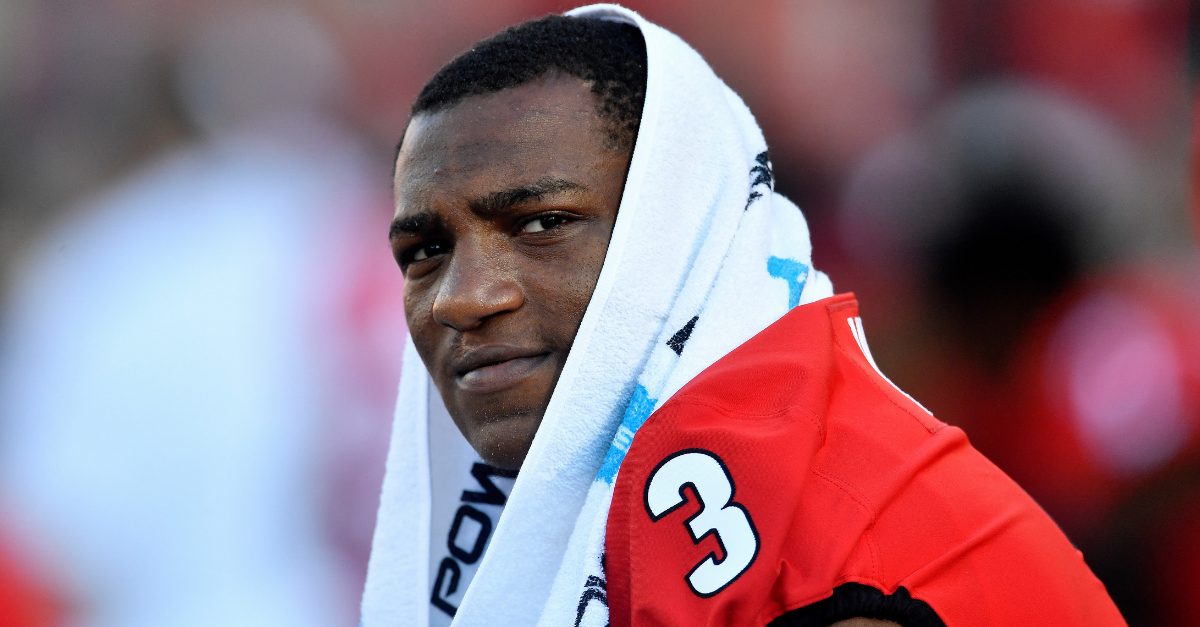 AP Photo/Mike Stewart
From the moment he stepped foot on campus in Athens, fans have waited patiently for Georgia Bulldogs running back Zamir White to show what he can do on the football field. It might have taken a lot longer than many expected, but the former five-star recruit just received some amazing news about this upcoming season.
After a torn ACL during preseason practice sidelined the 6-foot, 215-pounder all last season, head coach Kirby Smart says his talented running back is good to go for practice in fall camp.
?Zamir is cleared,? Smart said. ?He?ll be thudded like everyone else. We?ll go from there.?
RELATED: Georgia Lands 5-Star RB Kendall Milton for 2020 Season
This is obviously great news for the SEC East power. Adding a playmaker like White ? the No. 1 running back in the country coming out of Scotland High School in Laurinburg, North Carolina for 2018 ? is huge for a Bulldogs team with College Football Playoff national championship hopes.
White, who rushed for over 7,000 yards during his prep career, is a perfect complement to UGA star running back D?Andre Swift and another weapon for quarterback Jake Fromm to use at his disposal in the offense, especially catching the ball out of the backfield.
Just look at these highlights. There?s no way you can say the redshirt freshman isn?t a stud with NFL potential.
Despite not participating in spring practices this season, Zamir White has been on campus for well over a year. He?s been around the team and knows the playbook. The only thing stopping him from playing time was a left knee injury.
The only scary thing to note is it was his second ACL tear ? one in each knee ? which isn?t promising for a young running back. However, if he stays healthy, there?s no doubt White will be scoring touchdowns for Georgia football at Sanford Stadium for years to come.
Of course, White will have to earn his playing time with a stacked backfield including Swift, Brian Herrien, James Cook and Kenny McIntosh. But if he?s anywhere close to form like he was last fall before he got hurt, the entire SEC better watch out.