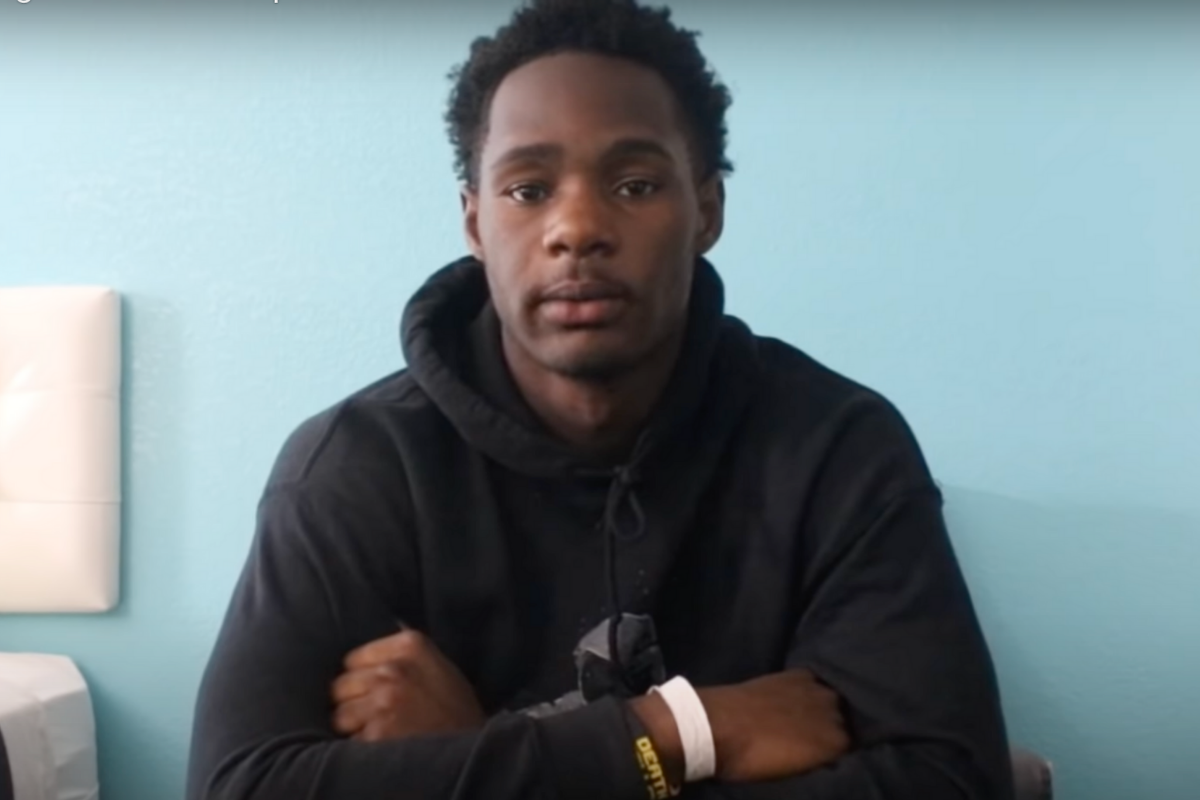 Screenshot from YouTube
Simply put, Jacoby Mathews is one of the most polished prospects in the entire 2022 recruiting class.
The five-star safety attends Ponchatoula High School in Louisiana, and appears ready to make an impact in college football as soon as he graduates.
Mathews had plenty of schools to choose from, but he decided to remain close to home.
In April 2021, he committed to the LSU Tigers.
Jacoby Mathews Commits to LSU
RELATED: LSU Adds Another Stud 4-Star WR to Elite 2022 Class
In early April 2021, Mathews narrowed down his list to six schools: Arizona State, Clemson, Florida, LSU, Texas, or USC.
A couple of weeks later, it became clear head coach Ed Orgeron had won the recruiting battle.
In addition to those programs, teams such as Alabama, Arkansas, Auburn, Cincinnati, Colorado, Florida State, Georgia, Georgia Tech, Kansas, Memphis, Miami, Michigan, Michigan State, Mississippi State, Nebraska, Oklahoma, Ole Miss, Penn State, TCU, Tennessee, Texas A&M, Tulane, Utah, and Virginia made offers as well.
This commitment seems strong, but other powerhouse schools can't be counted out just yet. Mathews had an official visit scheduled with the Florida Gators. It's unclear whether or not his commitment to LSU will lead him to cancel his trip to Gainesville, but the option to attend is still on the table.
The Texas Longhorns have made a strong push for the star defensive back as well. With new head coach Steve Sarkisian at the helm, they will look to be aggressive on the recruiting trail in Austin, even if it looks like the safety has a destination picked out already.
Jacoby Mathews Highlights
Five-star safety Jacoby Mathews has relatively few weaknesses.
He is set to line up as a safety in college, but he can get done on offense as well. As the starting quarterback of the Green Wave, he generated 23 touchdowns and helped his team reach the playoffs.
As seen in his highlights, Mathews follows the ball well and never lets wide receivers get too much separation. There is a reason the 247Sports Composite ranks him as the second-best safety in the entire 2022 recruiting class.
Jacoby Mathews will undoubtedly help keep the Tigers near the top of the SEC standings. If he can master the NCAA, the NFL Draft will end up being a realistic destination.