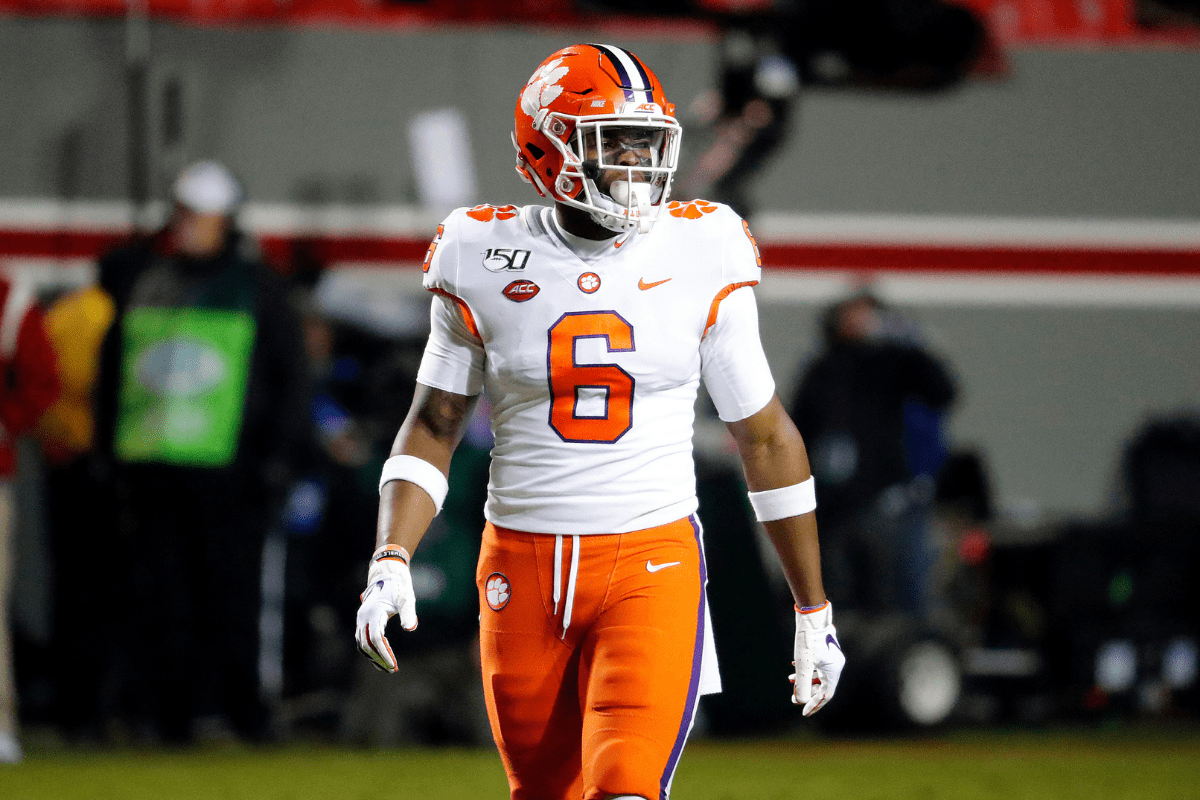 AP Photo/Karl B DeBlaker
The college football offseason is a time for readjustment. Players rehab from injuries, work on correcting bad habits, and, occasionally, leave their team altogether.
Linebacker Mike Jones Jr. became one of the more notable names to enter the NCAA Transfer Portal this year.
After a redshirt true freshman season, Jones turned himself into a starter for Clemson.
In 2021, he will be going from one Tigers team to another and suiting up for LSU.
Clemson Linebacker Mike Jones Jr. Transfers to LSU 
RELATED: 4-Star Stud Could Boost LSU's Defense Right Away
Before committing to Clemson, Mike Jones Jr. was a force to be reckoned with at IMG Academy in Bradenton, Fla. He received offers from Florida, Kentucky, Mississippi State, Missouri, NC State, North Carolina, Ole Miss, Tennessee, Texas A&M, and Vanderbilt before landing with Dabo Swinney.
Now, head coach Ed Orgeron has been gifted a linebacker with multiple years of eligibility remaining.
The LSU Tigers have done well in the transfer market in recent years. Jabril Cox shined last year, and combined with Damone Clark's return, the linebacking corps is set to do well in 2021.
There's no doubt Jones Jr. can make an impact donning the purple and gold.
Mike Jones Jr. Highlights
Mike Jones Jr. has looked the part of a college football standout. Last season, he registered 26 total tackles, a pair of interceptions, and a forced fumble.
He is capable of playing a strong outside linebacker for a College Football Playoff contender, so the move to Baton Rouge shouldn't do much to crater his NFL Draft stock.
Jones Jr. is hoping for a new beginning with the LSU Tigers. He'll have to carve himself a role early on in his tenure there, but his sky-high potential should do him favors over the next several seasons.