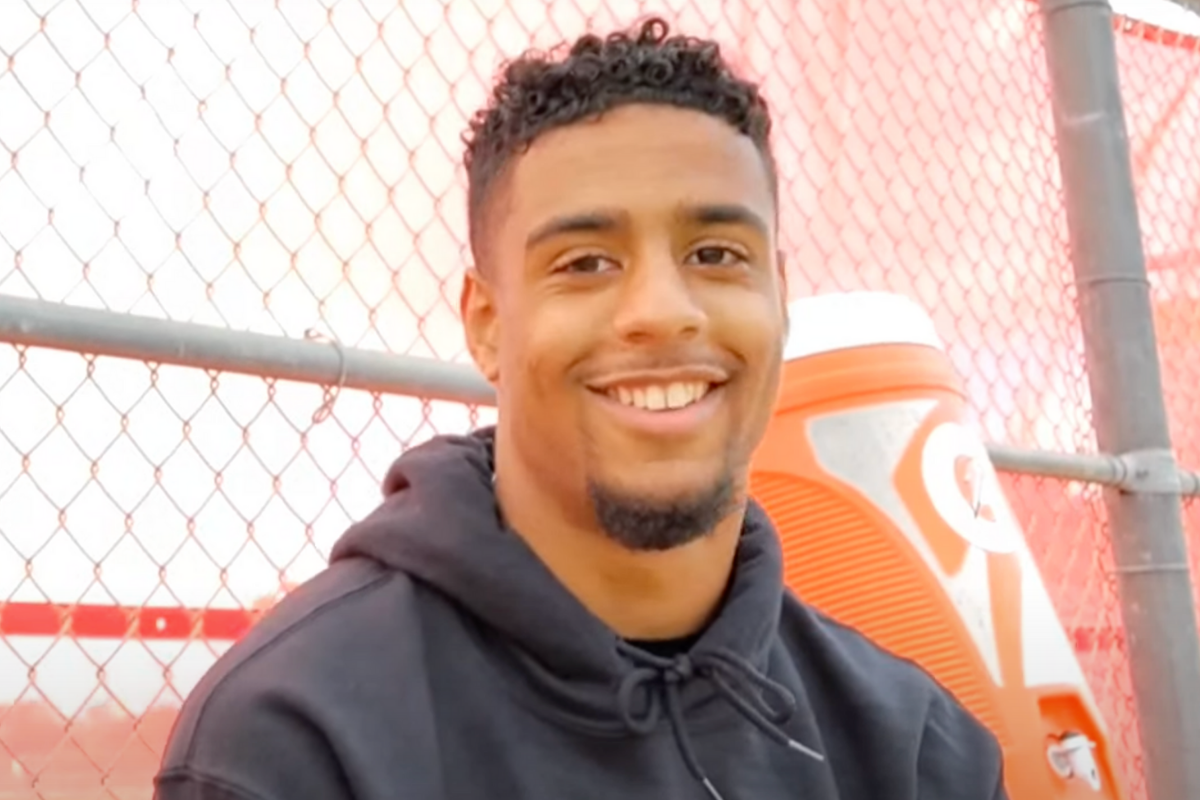 Screenshot from YouTube
The Texas Longhorns have a couple of important questions to answer: Will they ever return to their glory days? Will the firing of Tom Herman in favor of Steve Sarkisian light a fire under the program?
Wide Receiver Jaden Alexis is hoping the answers to both of those are a resounding "yes."
Alexis, the son of former NFL running back Rich Alexis, was highly coveted out of Monarch High School in Pompano Beach, Florida, and the four-star recruit is ready to take his game to the next level in Austin.
Jaden Alexis Commits to Texas
RELATED: 4-Star Athlete, Son of Former NFL Coach, Committed to College Powerhouse
Alexis received a litany of offers.
Schools like Alabama, Alabama A&M, Florida Atlantic, Florida State, Georgia, Georgia Tech, Indiana, Miami, Notre Dame, Penn State, Purdue, Tennessee, and Texas A&M recruited the wideout, but he opted to join the NCAA's 16th-best recruiting class.
Alexis will join Casey Cain as the Longhorns' two newest receivers.
Sarkisian's coaching staff, including wide receivers coach Andre Coleman, made a concerted effort to get to know Alexis, and it appears that relationship-building brought Texas an intriguing signee.
Jaden Alexis Highlights
Jaden Alexis is a genuine playmaker. Thanks to his impressive foot speed (he ran a 40-yard dash in 4.41 seconds), he's able to sneak defenders and reach the end zone with ease.
Last season, Alexis caught 49 passes, totaled 894 yards, and scored eight touchdowns.
The 247Sports Composite pits Alexis as the 56th-best player in the entire Sunshine State. Considering the quality of talent that resides in Florida, that is genuine praise for where his skills might take him someday.
The next step in Jaden Alexis' career is to help turn Texas football into a powerhouse once more. He is a player who has a real shot to reach the NFL one day, and if he ever needs a word of advice about what it's like playing professionally, he can always turn to his father for help.