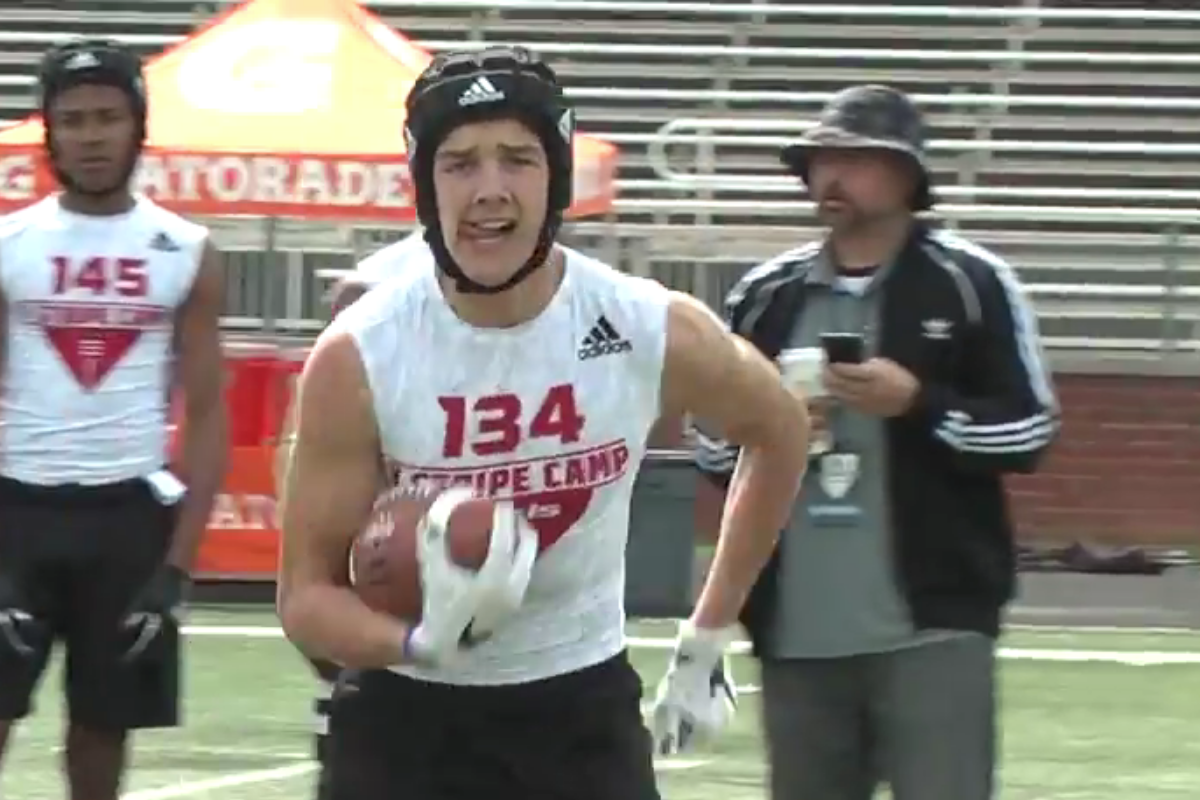 Screenshot from YouTube
Brad Johnson played in the NFL from 1994-2008 and and even won a Super Bowl. His son, Jake Johnson, might be able to bring the family name back to the professional ranks, too.
Jake Johnson is a four-star tight end prospect and plays for Oconee County High School in Bogart, Georgia. To no surprise, some of the nation's top college football programs were after him.
TE Jake Johnson Commits to LSU

RELATED: Ed Orgeron Inks Louisiana?s No. 1 WR for Next Year
Johnson announced on Twitter that he's headed to Baton Rouge to play for LSU football head coach Ed Orgeron in April 2021.
He received offers from Alabama, Clemson, East Carolina, Florida, Florida State, Georgia, Maryland, Miami, Michigan, Oklahoma, Penn State, South Carolina, Tennessee, Texas, and Virginia Tech before committing to LSU.
The LSU Tigers had the advantage over all of these schools for one big reason: the team signed Jake's brother, quarterback Max Johnson, in 2020.
LSU's football recruiting has been exceptional in recent years, and it's staying on course with the commitment of the four-star tight end
The Tigers have the third-ranked 2022 recruiting class in the country.
TE Jake Johnson Highlights
At 6-foot-5 and 225 pounds already, Jake Johnson has the size and speed to succeed in the NCAA. He looked great at preseason showcase tournaments, and that has translated to his on-field results.
In his high school career, he has hauled in 25 touchdowns. He also gets reps as a linebacker on defense, but his future is at tight end.
247Sports currently tabs him as the top tight end in the entire 2022 class. He has shown an ability to be his team's primary offensive target, but at LSU, that pressure won't be nearly as evident as it is for his high school team.
Jake Johnson has football in his blood. Tight ends are few and far between in high school football, and if he can make good on his potential, the NFL Draft may be a realistic expectation for him.
Being able to catch passes from his brother at LSU will be heartwarming. The Johnson connection should create a huge passing threat for the SEC West program.