The Tennessee Volunteers represent the University of Tennessee in the Southeastern Conference. The SEC conference is a part of the NCAA Division 1's Football Bowl Subdivision (FBS). The university's team played its first game, and lost, to Sewanee in 1891. The school's UT Orange color was inspired by the daisies that grew on The Hill on the university's campus. The school's "Volunteers" nickname stems from the state of Tennessee being known as the "Volunteer State." The nickname derived from the War of 1812. The team's rivals include Alabama Crimson Tide, Florida Gators and Kentucky Wildcats. Tennessee has the most College Football Hall of Famers in the SEC. Notable players include Peyton Manning, Reggie White, Gene McEver, Hank Lauricella and Doug Atkins.
Originally constructed in 1919, Neyland Stadium, Shields-Watkins Field was completed in 1921 and known as Shields-Watkins Field. Neyland Stadium was named after the university's former head coach. The official capacity of the stadium is 102,038.
Stay tuned to this FanBuzz page for breaking news about the University of Tennessee's Volunteers, including updates regarding the coaches, players, season schedules and more. This page is dedicated to the Volunteers, but FanBuzz has pages dedicated to several SEC schools and other Power Five members, making it easy for casual and diehard fans to stay up to date throughout the season and beyond.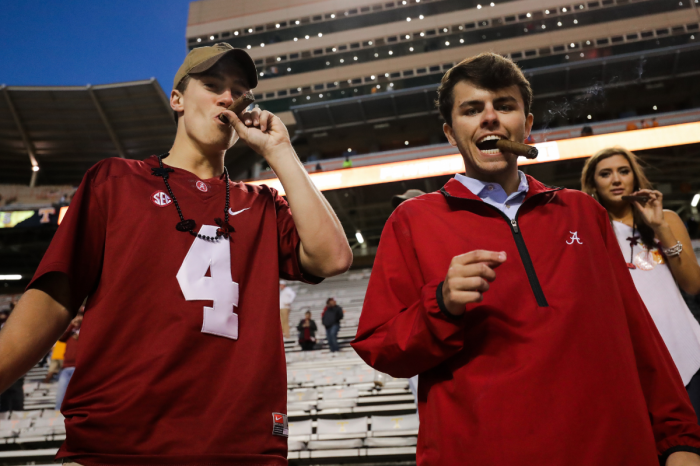 Alabama
Alabama's Victory Cigar Tradition Has Made Beating Tennessee Sweet For 60 Years
The cities of Tuscaloosa and Knoxville have a proverbial "save the date" for the Third Saturday in October. The card…