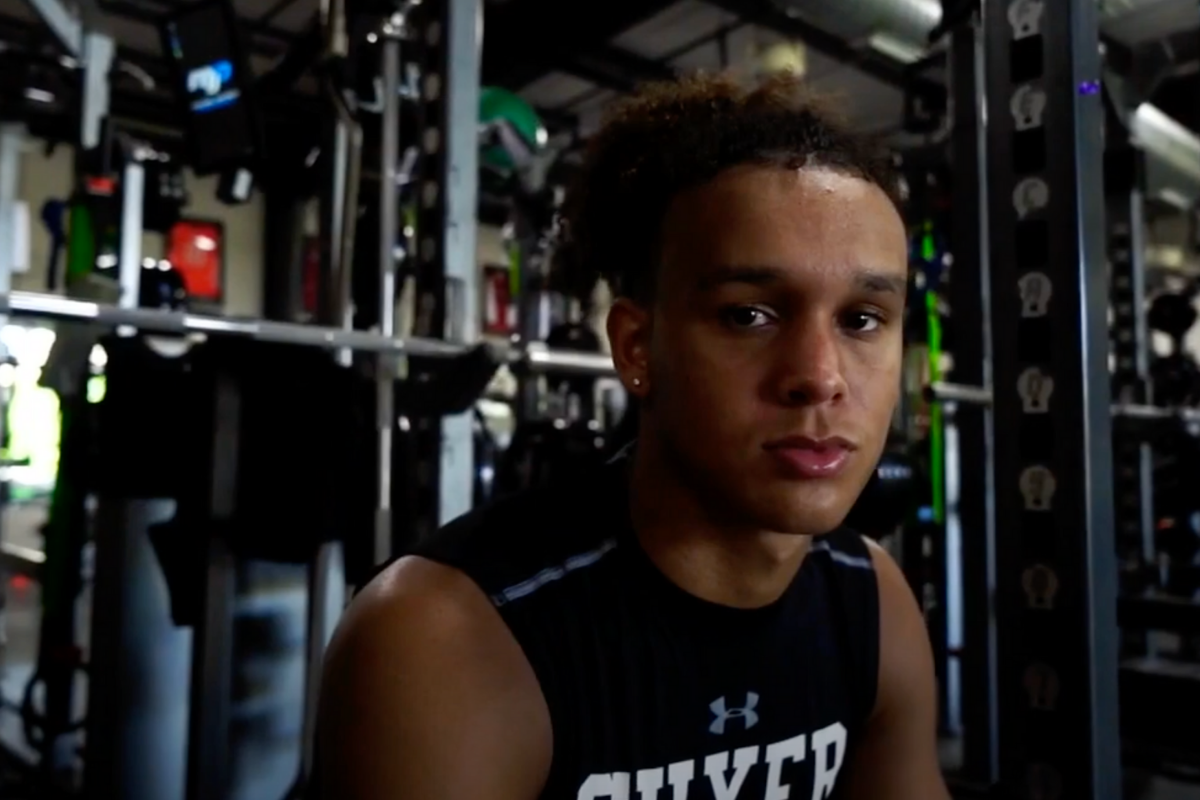 Screenshot from YouTube
The consensus among scouts is that four-star QB Eli Stowers is one of the best dual-threat quarterbacks in the nation. He has excelled for Guyer High School for the last three seasons and is certainly ready for a new challenge.
The Texas native won't have to travel far for his college football and will suit up for the Texas A&M Aggies in 2021.
Eli Stowers Commits to Texas A&M
RELATED: Aggies Sign Nation's No. 5 All-Purpose Back for Next Year
Eli Stowers was a hot commodity.
Teams like Arizona State, Auburn, Baylor, Clemson, Colorado, Duke, Florida State, Georgia, LSU, Miami, Mississippi State, Missouri, Nebraska, Oklahoma, Oregon, South Carolina, TCU, and Tennessee gave him a scholarship offer as well. Arkansas was rumored to be involved, too.
Stowers becomes the latest signee to commit to Jimbo Fisher's team. His high school teammate, cornerback Deuce Harmon, is joining the Aggies as well.
Fresh off of an incredible season, the Aggies have positive momentum, especially if these players can succeed.
Eli Stowers Highlights
Eli Stowers rushes like a running back and is nearly impossible to stop. He may use his legs to churn up the field, but Stowers also possesses some of the best arm strength in the Dallas area.
The one concern has to do with his accuracy. After an impressive 2019 that culminated with 34 touchdowns, Stowers regressed a bit in 2020, tossing only 18 TDs and adding 12 interceptions.
His legs keep him out of trouble, but his decision-making skills will need to improve at the next level. With enough coaching, they more than likely will.
Stowers brought Guyer to the playoffs on multiple occasions and even reached the state championship, but the team couldn't win their title game. Stowers suffered a major knee injury during that game, but thankfully, the torn PCL was not much of a limiting factor in his final season.
The track star also has a state championship in the high jump.
Eli Stowers will use his time at Texas A&M to hone his craft and help the Aggies take over the SEC. It won't be easy, but if Stowers can lead the charge, his NFL chances will get even brighter.