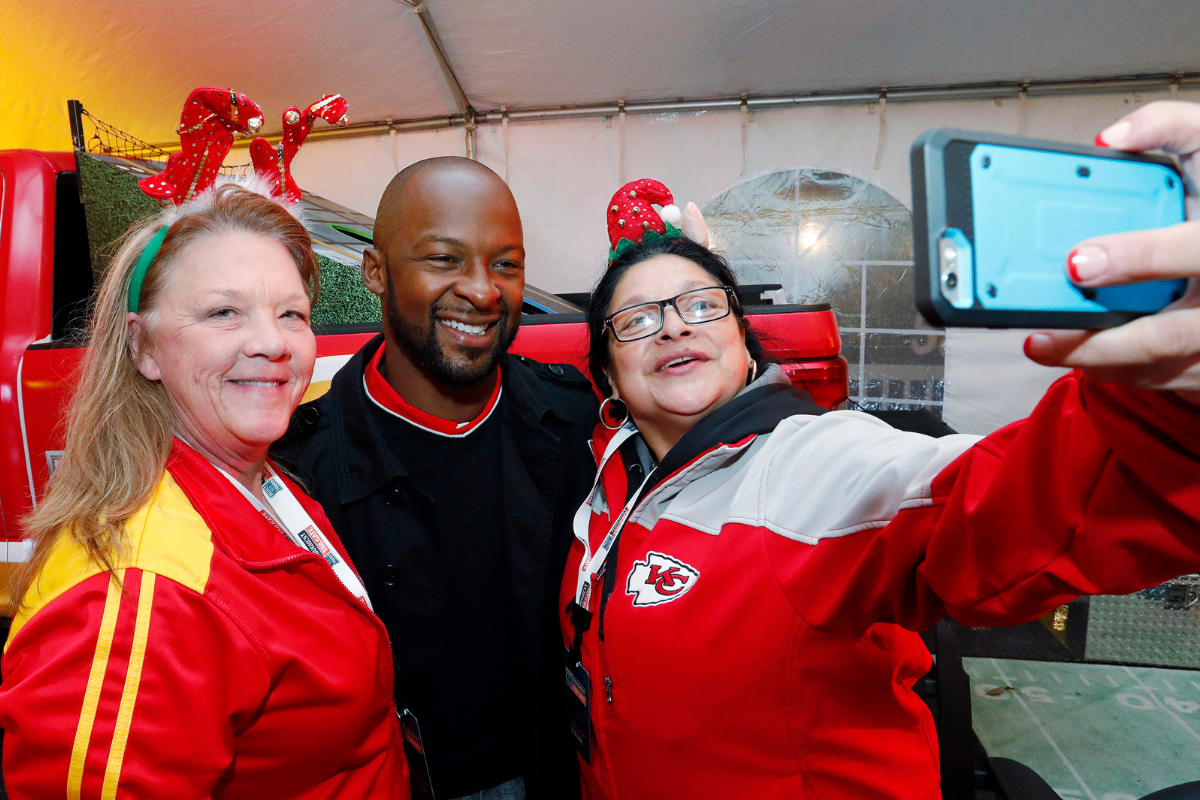 Colin E. Braley/AP Images for Ford
Offensive players in the National Football League notoriously watch their team's defense on massive jumbotrons while sitting on the bench; The same goes for defensive players when the offense is in motion. It takes truly special players and big moments for guys to get up, walk to the sideline, and witness greatness first-hand.
When Dante Hall trotted on the field, everyone was watching.
Nicknamed "The Human Joystick" and "X-Factor" ? his patented celebration was throwing up an "X" with his arms ? it was must-see television when No. 82 fielded kickoff and punt returns. There may never be another weapon with a story quite like Dante Hall.
Dante Hall's High School Career
When Hall was a true freshman at Nimitz High School in Houston, Nimitz head coach Burnis Simon didn't expect much. After all, it's rare for undersized freshmen to make an impact in Texas high school football. But at the behest of the freshman team's coach, Simon attended Hall's first game to see what the fuss was about.
On the opening kickoff, Hall went 107 yards for a touchdown. After Nimitz's opponent responded, Hall took his second kickoff 103 yards for another score; For good measure, Hall added over 250 rushing yards that day. Because of his size, Hall wasn't brought up to play varsity football that first season ? He returned seven kicks for touchdowns and averaged over 150 rushing yards per game as a freshman, according to Simon's account in the book Dante Hall: X-Factor.
But Hall, who was raised by a single mother after his father's death when Dante was 16, never complained. He went about his business, terrorizing defenses and running circles around opponents until he arrived at the varsity level and became a nationally-scouted recruit.
Heading into his senior season, Hall was the toast of Houston. Florida, Florida State, Michigan and Notre Dame were among the college football powers flooding Nimitz High School with phone calls. However, Hall suffered a broken bone in his foot on a touchdown run and missed much of the year. Hall wanted to return for the Cougars' ninth game that season with a playoff spot was on the line. He was given the green light and scored a 60-yard touchdown on his first touch.
However, Hall re-broke his foot before halftime of that game and was done. Many colleges lost interest.
But Burnis Simon, who played at Texas A&M, called Aggies head coach R.C. Slocum to tell him about his star tailback. An offer came, and Hall headed for College Station ready to shine.
Dante Hall Texas A&M
RELATED: Where is Former Jacksonville Jaguars' Mark Brunell Now?
As part of a four-headed monster in the backfield, Sirr Parker, Eric Bernard, D'Andre Hardeman and Hall each rushed for over 600 yards in 1996. Hall led the NCAA in both punt returns (43) and punt return yards (573) on his way to Big 12 Freshman of the Year honors from the media.
No one playing the Aggies wanted No. 34, who doubled as a diminutive 5-foot-8 running back and return specialist, anywhere near the football after that. They still couldn't stop him.
Hall earned Second-Team All-Big 12 honors at running back as a sophomore with 1,434 total yards and 10 total scores while splitting carries with Sirr Parker. The following season was Hall's best, going for over 1,000 rushing yards and helping the Aggies finish 11-3 and win the Big 12 Conference for the first time.
But in 1999, Hall was dismissed from Texas A&M's football team with two games remaining in his senior season. Injuries had already limited his playing time, but "violations of team policy," as Slocum said, unceremoniously ended his college football career.
Turns out, Hall racked up multiple parking violations, highlighted by parking in a spot reserved for the president of Texas A&M's Board of Regents. Yes, parking tickets got Dante Hall suspended.
Hall later admitted to 12thMan.com:
"I was an immature, naïve knucklehead. If I could do it all over again, I would handle it so much differently; it would be handled 100 percent differently. Unfortunately, you can't go back in time."
Hall returned to Texas A&M University in 2014 to obtain his degree. He still ranks ninth in career rushing yards (2,818) and second in all-purpose yards (4,707) in Texas A&M football history.
Don't worry, his playing days were far from over.
Dante Hall NFL Career
The fifth-round draft pick (No. 153 overall) of the 2000 NFL Draft by the Kansas City Chiefs needed two seasons, one of which was leading NFL Europe in kickoff returns with the Scottish Claymores, to learn the wide receiver position before his NFL career took off.
On October 6, 2002, Hall scored his first touchdown, a 60-yard reception from quarterback Trent Green. Later that season against the St. Louis Rams, Hall became the seventh player in NFL history with a kickoff and punt return touchdown in the same game; Only 12 men have ever done that, a list that includes Bobby Mitchell, Gale Sayers and Devin Hester.
Primarily as a special teams standout, Hall made back-to-back Pro Bowls in 2002 and 2003, earning Second-Team and First-Team All-Pro honors in those years, respectively. During his seven seasons with Kansas City, then his final two with St. Louis, Hall amassed over 10,000 kickoff return yards and over 2,000 punt return yards, a combined total that ranks sixth on the all-time list.
Hall's 12 career return touchdowns ? six punt and six kickoff ? are tied with Eric Metcalf for third-most in league history.
He made the NFL 2000s All-Decade Team as second-team kick returner and first-team punt returner; Josh Cribbs and Devin Hester claimed the other two spots.
He was inducted into the Missouri Sports Hall of Fame in 2018.
Where Is Dante Hall Now?
After retirement, Hall pursued coaching high school football, serving as running backs coach at St. Anthony High School in Long Beach, California.
In 2016, he was hired by CBS Radio Houston to co-host KILT's afternoon show after submitting an online application to join Cody Shoots and John Lopez. (I guess his resume spoke for itself.)
Hall settled down with Katie Rose Hall, and the couple share three children: Sienna, Zuri and Xander. When he's not busy being a father, Hall is an avid golfer who loves nothing more than supporting the Aggies and Chiefs (especially Patrick Mahomes at Arrowhead Stadium) on his social media accounts.
There are few players I loved watching more growing up than Dante Hall. His legacy is one that should never be forgotten, and one of the greatest return specialists in history should absolutely be considered for Pro Football Hall-of-Fame induction down the road.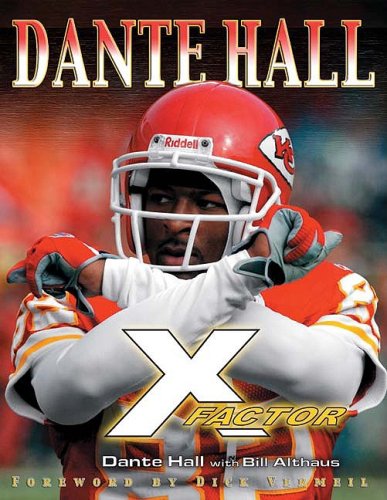 This post was originally published on July 14, 2020.