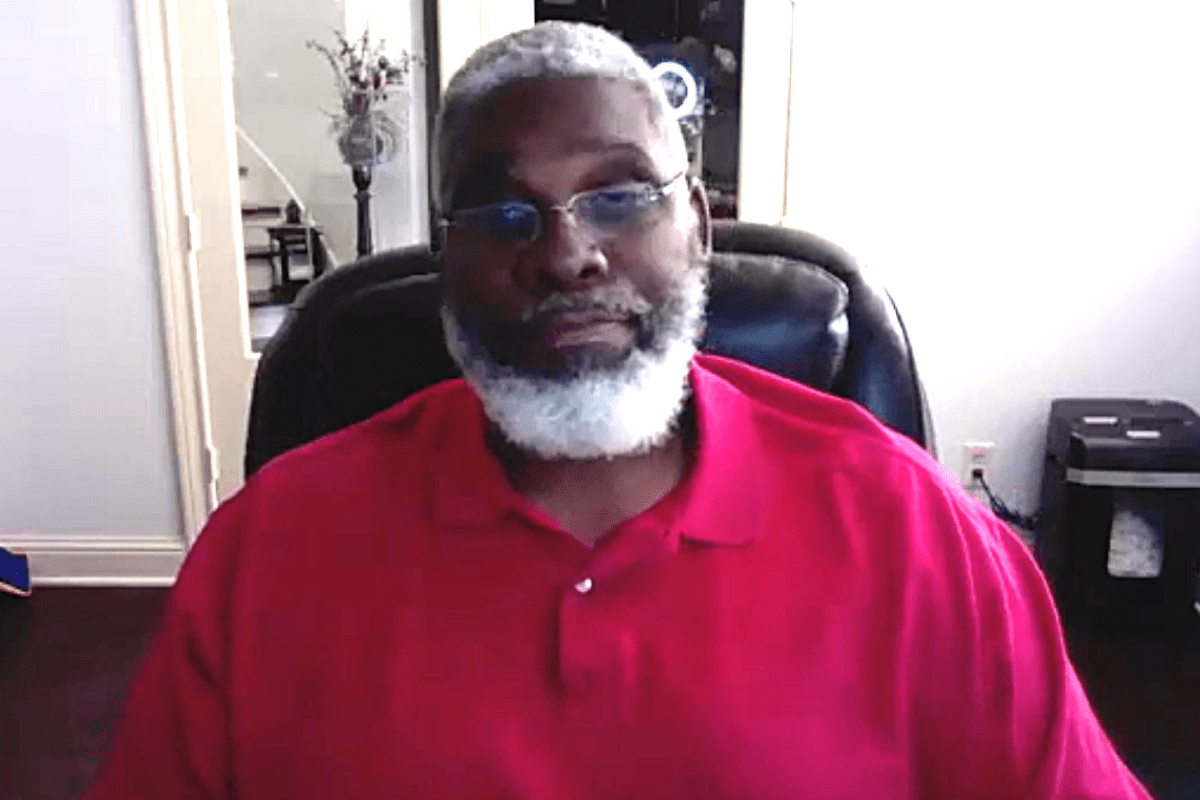 Screenshot from YouTube
It's hard to miss Richmond Webb.
He's 6-foot-6 and weighs around 300 pounds, yet the former Texas A&M offensive lineman stays out of the spotlight.
Webb had the responsibility of protecting the quarterback's blind side during his days in the trenches.
Now, he's enjoying the retired life.
Richmond Webb's Football Career
RELATED: Luke Joeckel Dominated the Trenches, But Where is He Now?
Webb grew up in Dallas, Texas, and attended Dallas Roosevelt High School. He drove south to play college football for head coach Jackie Sherrill at Texas A&M University.
During his career, the Aggies won the Southwestern Conference twice. As a senior, Webb was a team captain, won the Aggie Heart Award, and was named to the All-SWC team.
The offensive tackle protected many signal callers in his tenure in College Station, including TAMU fan-favorite Bucky Richardson.
Webb was the ninth-overall pick by the Miami Dolphins in the 1990 NFL Draft.
He had a successful pro career in South Florida under head coach Don Shula:
? UPI AFL-AFC Rookie of the Year (1990)
? 7x Pro Bowl selection
? 2x First-Team All-Pro
? 2x Second Team All-Pro
? NFL 1990s All-Decade Team
? Miami Dolphins Honor Roll
Webb and Keith Sims anchored an offensive line that was as consistent as anyone in protecting Dolphins QB Dan Marino, and he formed a back-and-forth rivalry with Buffalo Bills defensive end Bruce Smith.
His dominance against the Denver Broncos, New York Jets, and the rest of the league is a big reason why he was selected to seven-consecutive Pro Bowls.
The first-round draft pick played two seasons with the Cincinnati Bengals in 2001 and 2002. He started suffering more injuries near the back end of his career. He tried to make a comeback but retired on a one-day contract with the Dolphins in 2005.
The left tackle was inducted into the Texas A&M Hall of Fame in 2007. A big debate surrounding Webb is his status for the Pro Football Hall of Fame.
The football player has yet to be inducted into the Hall as of the publishing of this article.
Richmond Webb Now
According to his LinkedIn, former offensive tackle Richmond Webb worked in the real estate acquisition business after football. Then, he started Environmental Machines & Services, LLC ? a water, wastewater, and environmental industries company. He worked there from 2011 to 2016.
These days, Webb is active on social media and appears on podcasts to talk about the Dolphins and Texas A&M. When he's not talking about his old teams, he enjoys gardening.
Webb made a career out of protecting quarterbacks. Now, he's protecting his foliage.