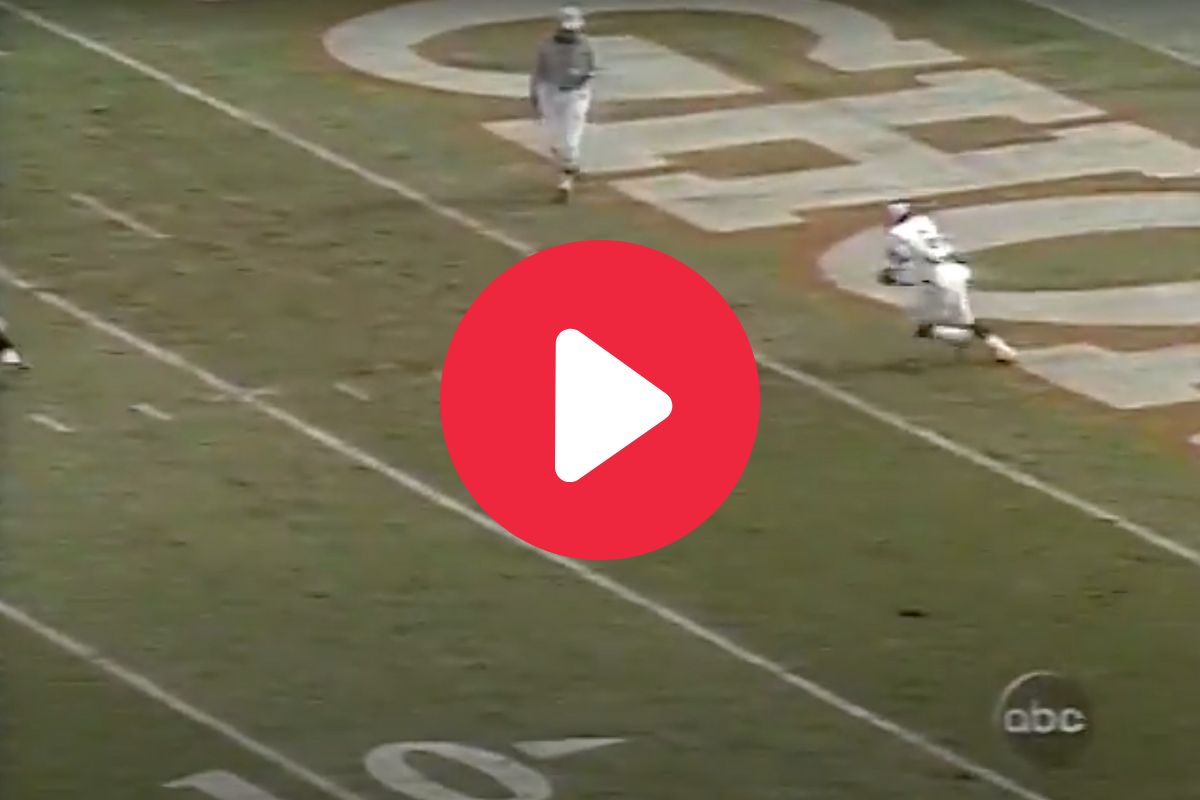 Screenshot from Youtube
Sirr Parker's mother named him Sirr for one reason. Yes, it's not some nickname he earned as a child or a moniker given to him by a coach. He was named Sirr to command respect.
He certainly did that with the Texas A&M Aggies. Fans in College Station remember him fondly for his legendary 1998 Big 12 Championship Game touchdown run to win the game over Kansas State. Maybe they remember any of his 19 rushing and receiving touchdowns during his four-year career at TAMU.
One Sirr Parker play that flies under the radar is his record-tying 100-yard kickoff return against the Texas Longhorns in 1996.
Sirr Parker's 100-Yard Return
RELATED: ?The Hit?: Quentin Coryatt?s Monster Shot Nearly 30 Years Later
Texas A&M head coach R.C. Slocum's squad traveled to Austin, Texas, to take on the University of Texas Longhorns for the final game of the 1996 regular season.
A&M rode a three-game win streak into the contest but was being walloped by an offense led by future Heisman Trophy winner and All-American Ricky Williams. By the fourth quarter, the Aggies were down 51-9 with the late President George H.W. Bush and First Lady Barbara Bush on hand.
Still, Sirr Parker didn't let the score stop him from embarrassing Texas on a 100-yard kickoff return.
"Sirr is not a nickname, folks. That's what is on his birth certificate," one announcer exclaimed.
Parker's return still sits in the Texas A&M school record books. The 100-yard return is tied with seven other former Aggies for the longest return in program history.
The Aggies finished that season 6-6 after the loss. Texas went on to win the Big 12 Conference Championship Game over Nebraska before losing the Fiesta Bowl to Penn State.
The next time anyone brings up Sirr Parker's name, remember he was much more than just that Big 12 title game touchdown.