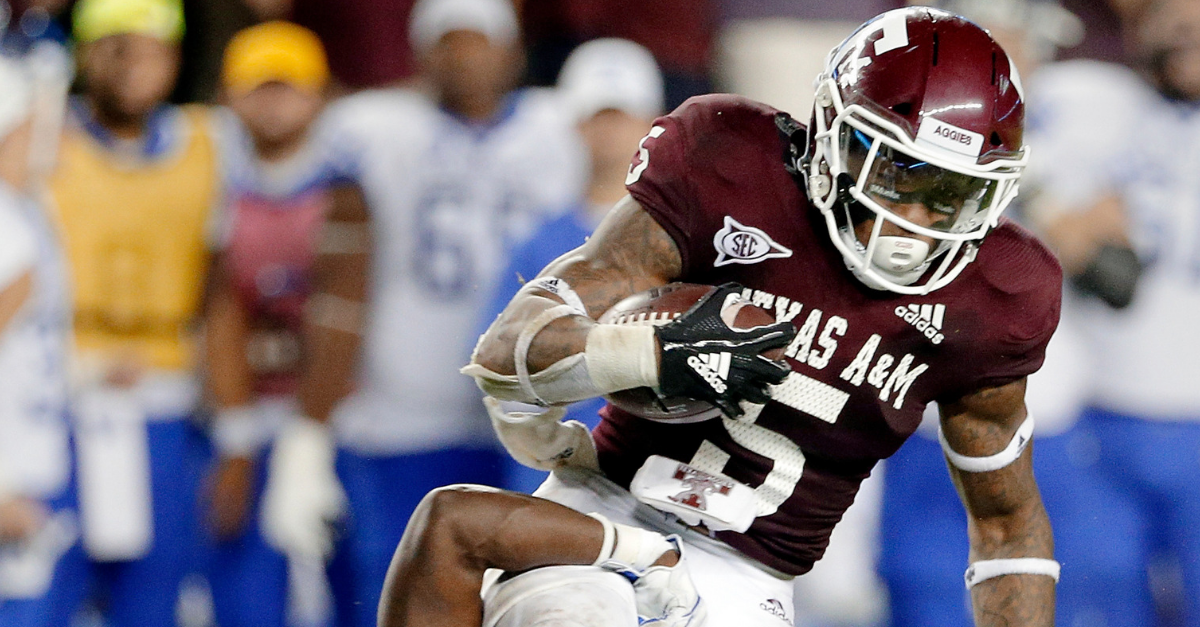 AP:
Texas A&M has faced some tough teams this year, performing well against some elite competition with a record of 4-2 in coach Jimbo Fisher?s first season as the Aggies head coach. They have only lost to No. 4 ranked Clemson and No. 1 ranked Alabama, two teams that have punishing defenses and are almost certain to be in the college playoffs. Their next opponent has a great defense as well, but the Aggies will have a huge edge going into this game.
The Aggies will face the No. 22 ranked Mississippi State Bulldogs, who also has the No. 8 ranked total defense on the road in a prime-time game on ESPN. After coming off of two close wins over the past few weeks, the Aggies bye-week couldn?t have come at a better time. There are two big reason that Texas A&M has the edge.
1. The Aggies have a bye week.
Related: The Top 7 Former Aggies Stars in the NFL
A much-needed rest for running back Trayveon Williams who averages 20 carries per game will give him some fresh legs going into the next week. He is going to be pivotal in slowing down the Bulldogs' pass rush, while keeping the Bulldogs offense off the field.
The Aggies defensive line will also have a lot of rest to get ready for Mississippi State?s dual threat quarterback, Nick Fitzgerald. Although they are good against stopping the run, they usually struggle with mobile quarterbacks.
2. Mississippi State plays LSU the week before they play the Aggies.
The Bulldogs have one of the toughest defenses in college football, but they will be coming off of a tough game against the No. 5 ranked LSU Tigers. Win or lose, their team will likely be nursing their wounds from this fierce battle on both sides of the ball.
LSU made a lot of mistakes that cost them a game against the Florida Gators a few weeks ago, and after throttling the No. 2 ranked Georgia Bulldogs last week, they are not showing any signs that they will take Mississippi State for granted.
The Aggies can thank the scheduling gods for this advantage that will not show up in the scouting reports or most analysis post-game. For Jimbo Fisher and the Aggies, they just want it to show up in the score.