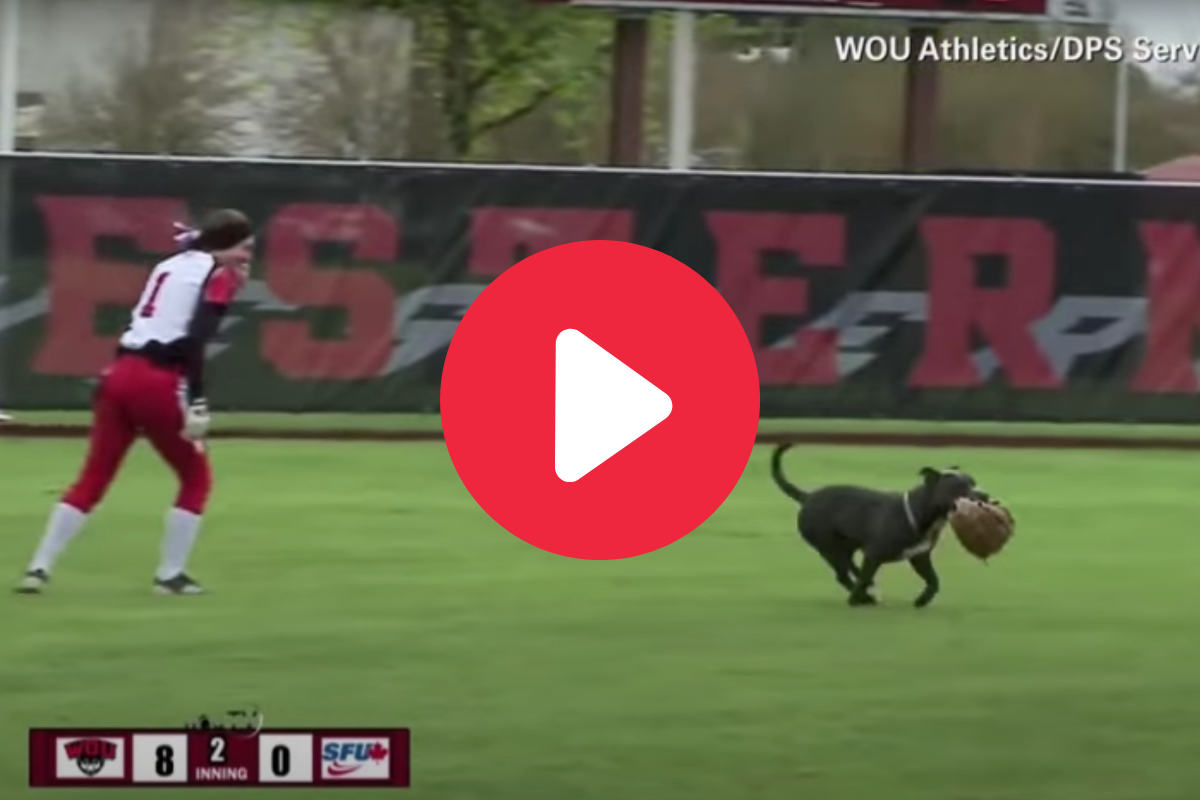 Screenshot from YouTube: CNN
For those who haven't seen the movie Air Bud, it's about a golden retriever who can play just about any sport, including basketball, baseball, soccer and football. It's pretty hilariously unreal because, well, dogs don't belong on the field.
Tell that to the adorable pit bull terrier who decided it was through watching the softball game he was at. He wanted in the game, and all he needed was a glove. So he decided to steal a few.
Dog Steals Gloves at Softball Game
RELATED: When Bulldogs Meet Longhorns, The Ending Is Never Pretty
The Western Oregon University and Simon Fraser University softball teams were squaring off against each other in Oregon when in the second inning they experienced an unexpected sight on the field: a man's best friend.
A dog escaped on the field and immediately bolted toward the shortstop, snatching her glove from her. He makes his way to the outfield, drops the old glove, and proudly takes an outfielder's mitt.
The chase continues for about a minute before someone was finally able to steer him back to a dugout and the college softball game could resume.
The Wolves went on to win the game, 9-0, but players likely only remembered the four-legged friend afterward.
Sure, dogs may not be allowed on the field. But this viral video is evidence that our favorite furry friends just want to run loose and play ball like humans. The fact that no one threw him a ball to fetch is almost despicable, in my opinion.
Major outlets like CNN, ABC and more shared this story from 2014, and it's easy to see why. We all need more dogs in our lives.
Now, who's going to start the first league full of teams consisting of only dogs? I don't know about you guys, but I would watch that in a heartbeat.