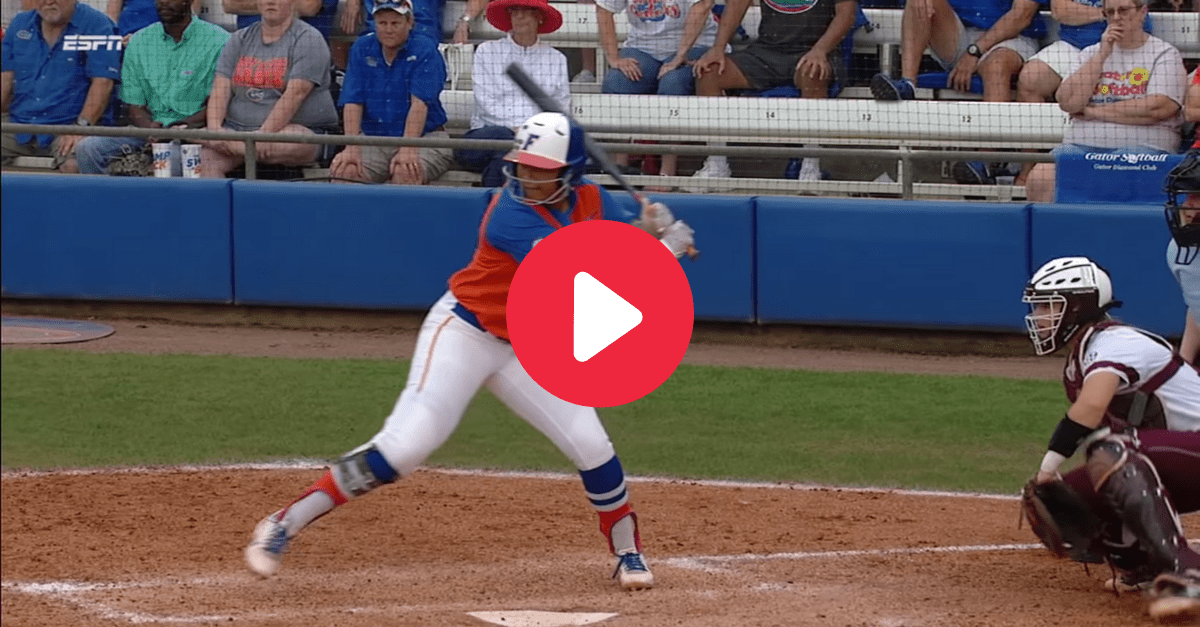 YouTube: ESPN
There are elite college softball teams. Then, there are the Florida Gators.
Under the guidance of head coach Tim Walton since 2006, the Florida softball program is arguably the nation's best ? One outlet named the Gators college softball's No. 2 program last decade. Walton has led his team to the NCAA Tournament every season, including 11 Women's College World Series appearances and back-to-back NCAA national championships in 2014-15. With that resume, it's not hard to find iconic moments fans in Gainesville should never forget.
Today, we flash back to the 2018 season. That year brought a fourth-straight Southeastern Conference title in the regular season, 58 wins, and yes, another trip to the annual WCWS in Oklahoma City.
This year, however, the Gators almost didn't make it without true freshman Jordan Matthews.
The Gators rolled through the Regional round, outscoring their opponents 22-2 in a three-game stretch. That set No. 2 Florida up with a Gainesville Super Regional matchup against the 15th-ranked Texas A&M Aggies. The three-game set was played at Katie Seashole Pressly Stadium in sunny Florida, but things looked doom and gloom for the home team in Game Three.
The series was tied 1-1, and Florida trailed the win-or-go-home final game, 3-2. The Gators had runners on first and second base when Matthews stepped into the box in the bottom of the seventh inning. Facing two outs, and down to her final strike, Jordan Matthews stayed patient, turned on a 2-2 pitch, and drove an off-speed breaking ball deep into left center field.
As the ball cleared the fence, Florida fans erupted. It wasn't just a walk-off winner ? something Matthews is getting accustomed to. The three-run homer sent UF back to the WCWS for the ninth time in 11 years.
"I was just hoping," Matthews said about her thoughts when the ball was in the air. "I didn't see it go over until I was halfway to second, and then I heard everyone cheering."
Florida's Jordan Matthews Hits Walk-Off Home Run
RELATED: Softball vs. Baseball: Which Sport Is Harder?
The Gators ultimately fell short of their ultimate goal, losing to powerhouses UCLA and Oklahoma in back-to-back games after throttling Georgia in their WCWS opener. But for Matthews, her legacy was cemented.
The 2018 All-SEC Freshman Team selection finished her first season with a .274 batting and five home runs. She tallied 45 RBIs, which ranks fifth among freshmen in school history. She appeared in 58 games with 38 starts as a sophomore, accounting for three game-winning RBIs during the 2019 campaign, including one in the SEC Tournament versus South Carolina.
The "clutch gene" isn't found in many athletes. When it comes to Matthews, she's one of the few who possesses it.