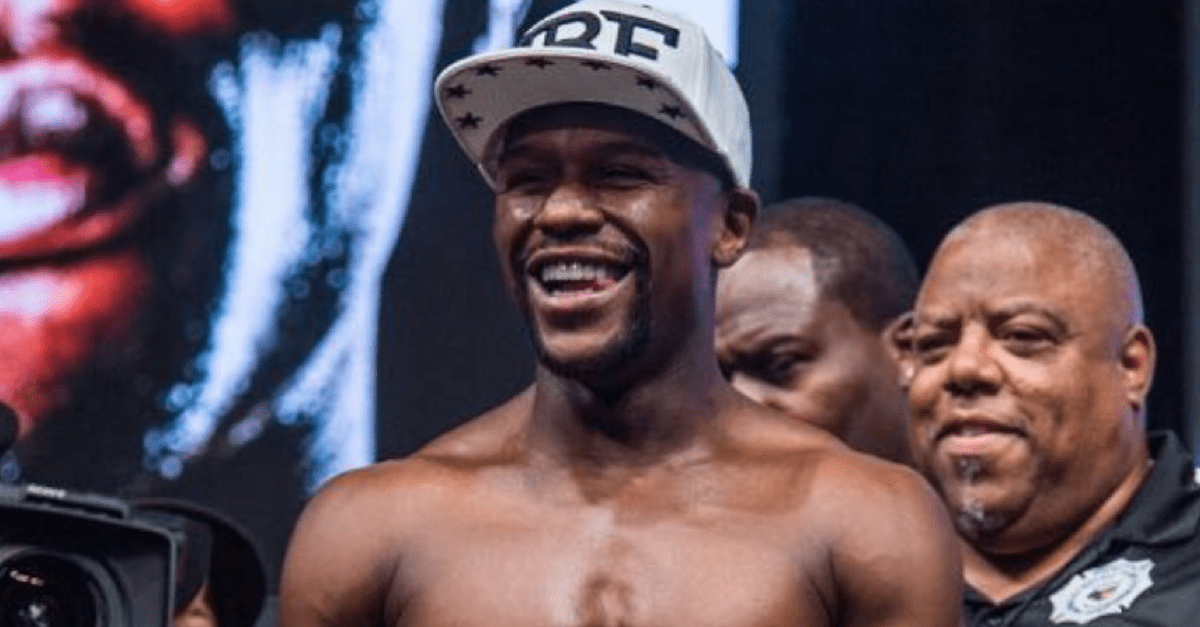 Instagram: @floydmayweather
With all of the ludicrous money tossed around recently in NBA Free Agency and Cristiano Ronaldo's massive transfer from Real Madrid to Juventus, let this be a friendly reminder of the athlete taking in the most money and doing the least amount of actual work of any superstar: Floyd Mayweather Jr.
You can forget Chris Paul's 4-year, $160 million deal or Ronaldo's reported $117 million transfer fee. Mayweather made more than that for 36 minutes in a boxing ring in 2017.
For the fourth time in seven years, Mayweather topped Forbes' 2018 World's Highest-Paid Athletes list, thanks in large part for a fairly lackluster fight with UFC's Conor McGregor in Las Vegas.
https://www.youtube.com/watch?v=dwl5Z8UKGVo
Nicknames generally perceive reputation, and the "Money" Mayweather moniker absolutely rings true on all accounts.
In 2017, Mayweather was the No. 1 paid athlete for banking $285 million in 2017. The McGregor fight, which generated 4.3 million pay-per-view buys, registered $275 million and other endorsement deals paid him $10 million as of June 5, 2018.
To put that into perspective, his pay day was higher than No. 2 Lionel Messi ($111 million) and No. 3 Cristiano Ronaldo ($108 million) combined.
McGregor was No. 4 with $99 million — $85 million coming from the August 2017 fight — and LeBron James rounded out the Top 5 with earnings of $85.5 million.
So what is the professional boxer's net worth?
According to Instopedia, Mayweather's net worth ranged from $700 million to $1 billion in January 2018.
Insane.
Then again, that's the value of boxing, and Mayweather is the ultimate attraction.
Not to mention, the 41-year-old has a career record of 50-0 with 27 knockouts and held multiple world titles in five classes during his career.
What's wild is that 2017 wasn't even his highest-paying year. In a fight with Manny Pacquiao, which was about seven years too late to be completely relevant, Mayweather took home an estimated $300 million in 2014-15, surpassing a record once set by Tiger Woods.
Needless to say, it was been quite the run for one of the greatest boxers of all time, and he has plenty of jewelry and luxury cars.
At 5-foot-8, he might not be the biggest guy, but has the deepest pockets around, and can go shopping in closed department stores with a duffle bag full of stacks because he can.
You don't even really have to like the guy, but the latest news of the money thrown around should be a friendly reminder:
When it comes to getting paid, Mayweather is in a league of his own.