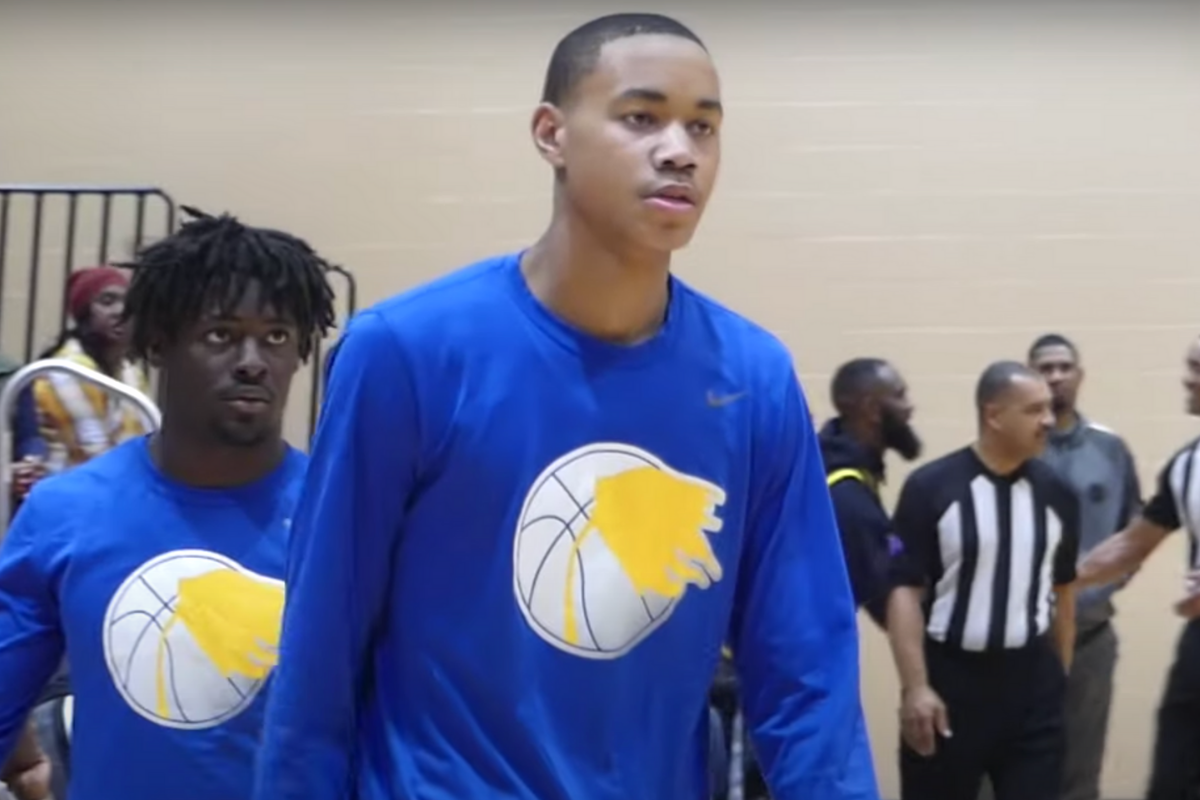 Screenshot from YouTube
Florida State Seminoles head coach Leonard Hamilton had his team rolling before the 2019-20 season was canceled due to COVID-19. The Seminoles snatched the ACC regular-season crown and were slotted as a two-seed in ESPN's Joe Lunardi's Bracketology before the coronavirus pandemic halted play.
Hamilton looks to keep the momentum rolling into next season. Five-star forward Scottie Barnes was set to arrive on campus this fall, while key contributors M.J. Walker, Anthony Polite, Malik Osborne, and Balsa Koprivica return.
On the recruiting front, FSU's 2021 basketball recruiting class had the gears churning. Bryce McGowens, who played Wren High School in Piedmont, South Carolina last season, committed to Florida State in February 2020.
Unfortunately, things didn't work out. FSU is still an option, but he backed out of his pledge to the ACC basketball program eight months later.
Bryce McGowens DeCommits From Florida State
RELATED: 5-Star Wing Matthew Cleveland Commits to Florida State
There's a lot of change happening for shooting guard Bryce McGowens this year. He earned five-star status, transferred to Legacy Charter (Legacy Early College), and backed out of his commitment to Florida State.
McGowens is now the 25th overall prospect in the country according to the 247Sports Composite Rankings.
"I committed early in February so I want to make sure I make the right decision," McGowens told 247Sports on his decommitment.
Before he committed to FSU on February 8, 2020, he fielded Clemson, Florida, Georgia, Georgia Tech, Iona, Iowa State, LSU, Maryland, Mercer, Nebraska, Ole Miss, Pittsburgh, Presbyterian, Providence, South Carolina, South Carolina Upstate, St. John's, TCU, Virginia Tech, Wake Forest, Wichita State, and Xavier.
Bryce's older brother, Trey McGowens, played the first two years of his NCAA career at Pitt and transferred to Nebraska in April 2020.
The guard has the scoring ability, poise, and basketball IQ to have a successful college basketball career.
Bryce McGowens' 65-Point Game
The shooting guard has the scoring bug and dropped 65 points in a second-round State Tournament game this past February.
Bryce McGowens erupted as the ball was tipped. He scored 19 in the first quarter and 40 by halftime. He needed half of the third quarter to reach 65 and break the school's single-game record of 52.
The rim looked like the ocean that night. McGowens is a big, athletic guard who can get to the bucket. He consistently finishes with strength. He has a natural feel for the game that serves as a vehicle for finding the open man and positioning himself well on the court.
The former four-star has a smooth stroke. He can shoot from beyond the arc off the catch or dribble. Once he establishes the three-ball, he opens up his mid-range game.
McGowens led Wren to the South Carolina Class AAAA semifinals where they lost in a matchup to eventual champion Ridge View.
This post was originally published on July 7, 2020 before updating.