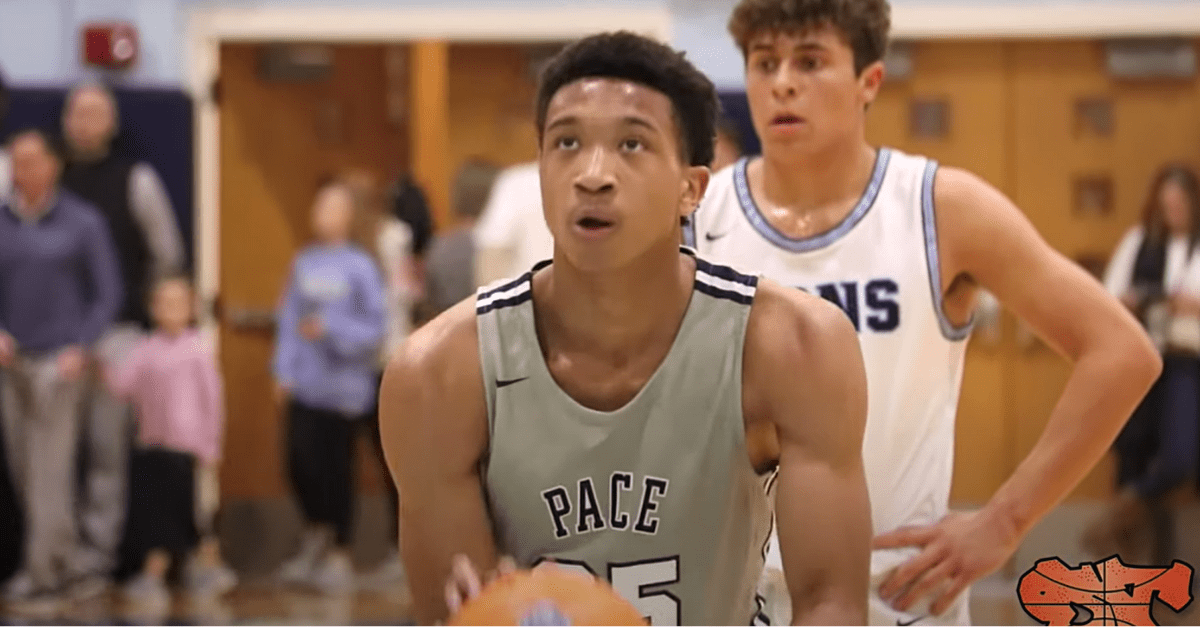 YouTube: OST247
Standing 6-foot-6. shooting guard Matthew Cleveland ducks. The four-star out of Pace Academy in Alpharetta, Georgia could bonk his head on the rim when gliding in to flush it. It's only a concern for the highest flyers.
This high flyer is reeling in scholarship offers from the country's top programs.
Matthew Cleveland Highlights
Cleveland is a slasher. He's at his best moving downhill towards the rim. He can maneuver through defenses off the dribble, or catch and finish with a dunk. He's not overly explosive. The Pace Academy senior-to-be more glides than rockets past defenders. He picks his spots and breaks out a controlled Euro-step. At the rim, he finishes strong.
Cleveland's shot isn't anything to write home about, but it is a good foundation for development. There's room for more arc and a quicker release. From the mid-post, he has a reliable floater.
Already a versatile defender, he has the potential to be a go-to perimeter stopper. Buoyed by length and athleticism, Cleveland can guard multiple positions and rebounds well. He loves the chase-down-block in transition.
Matthew Cleveland Recruiting
The Alpharetta native is the 24th ranked player in the 2021 recruiting class per 247Sports' Composite Rankings. He holds offers from Florida State, Louisville, Georgia Tech, Auburn, Miami, Arkansas, Tulane, Appalachian State, Maryland, Missouri, Kansas State, Seton Hall, Iowa State, Clemson, and TCU. He's also drawn interest from North Carolina and Kentucky. Michigan head coach Juwan Howard has thrown his hat into the Cleveland sweepstakes. Lousiville and Florida State are his top choices, according to 247Sports' Interest Meter.
As a junior, Cleveland averaged 22.3 points, 8.1 rebounds and 2.9 assists. He led Pace Academy to the Georgia 3A State Championship in March.
Cleveland's proved his playing style can translate to wins. Room for expansion is in front of him, it looks like Lousiville or Tallahassee is, too.
---
UPDATE (July 22, 2020): Cleveland took to Twitter ahead of his senior season to make a verbal commitment to head coach Leonard Hamilton and the Florida State Seminoles.
At the time of his commitment, FSU's 2021 recruiting class ranked fifth nationally, according to 247Sports. Cleveland joins four-star shooting guard Bryce McGowens from Piedmont, South Carolina, as the foundation of a group heading for Tallahassee.
Matthew Cleveland Commits to Florida State
This article was originally published June 3, 2020. It was updated tracking Matthew Cleveland's recruiting.