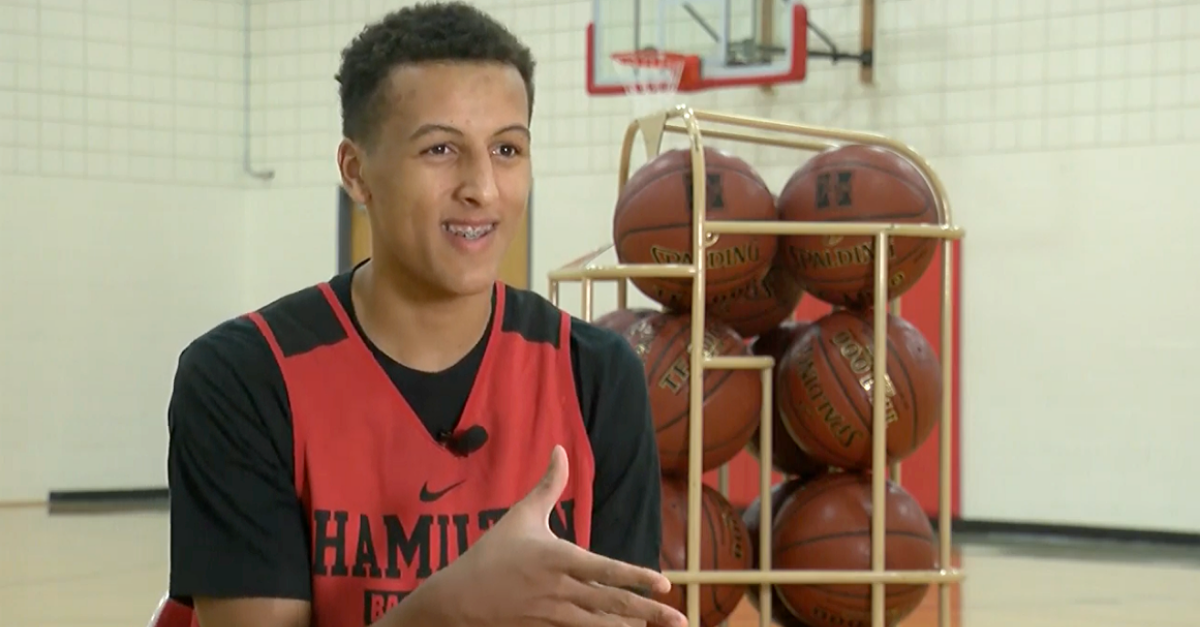 Screenshot from YouTube
Duke head coach Mike Krzyzewski calls Patrick Baldwin Jr. the "perfect recruit."
A sniper the size of a power forward with the skills of a point guard. A glass cleaner. A high-functioning basketball mind.
Notably, Baldwin is the son of athletic parents who enjoyed great careers at Northwestern in Evanston, Illinois. His mom, Shawn, is 6-foot-2 and was a standout for the Wildcats' volleyball team. His dad, Patrick Baldwin Sr., excelled on NU's basketball team in the mid-90s.
Pat Baldwin went into coaching after his Big Ten playing days, making assistant coach stops around midwest schools and serving on the Northwestern staff before landing the head job at the University of Wisconsin-Milwaukee. Patrick Jr. tagged along and lived the game.
Joining a group of elite basketball players to emerge from Wisconsin, Baldwin is ready to burst onto the national scene.
Patrick Baldwin Jr.'s Highlights
RELATED: Chet Holmgren, Nation's No. 2 Recruit, Has NBA-Caliber Tools
Baldwin's game is as fluid as they come. He has a gorgeous jump shot with a high release point and deadly accuracy. He can shoot from anywhere in any situation: NBA range, floaters, off the dribble, spot-up; the five-star recruit has a deep arsenal.
He uses athleticism and long strides to lead fast breaks. This is when he prefers to drive to the rim and finish with dunks. He does a good job of establishing position in the post against smaller defenders, though he's much more comfortable on the perimeter.
Baldwin has the potential to be a defensive stalwart. His gangly length infiltrates passing lanes and influences shot attempts. Plus, he has the quickness to stay with anyone.
Listed at 6-foot-9, Baldwin suffers from Kevin Durant syndrome. He's taller than his program height but likes being printed under 6-foot-10 to not be labeled as a power forward or center.
Patrick Baldwin Jr. Basketball Recruiting
The Sussex, Wisconsin native is the No. 3 player in the 2021 college basketball recruiting class according to the 247Sports Composite Rankings. He has scholarship offers from Duke, Florida, Kansas, Kentucky, Marquette, North Carolina, Northwestern, and his dad's UW-Milwaukee. 247Sports' Crystal Ball predicts the Sussex-Hamilton High School junior will join the Blue Devils. Baldwin's AAU teammate, Jalen Johnson, is headed to play for Coach K. He has yet to take an official visit to Durham.
Baldwin is a highly-touted pro prospect and forecasts to be a lottery pick in the 2022 NBA Draft. He draws comparisons to Klay Thompson for his sharpshooting abilities.
At the end of the day, Baldwin has a bright future. I hereby propose he starts going by PBJ.