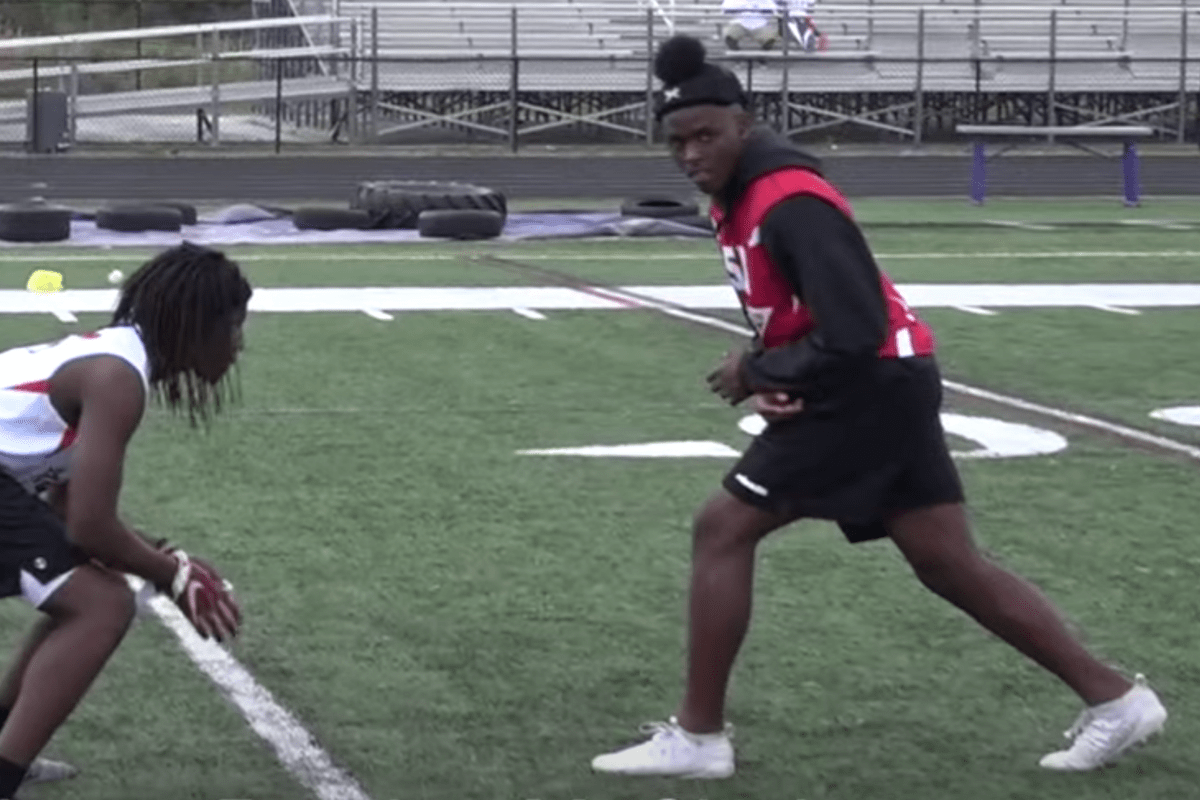 Screenshot from YouTube
When you put your mind to something, you shouldn't let anything stop you from achieving your dreams. Cedric Baxter Jr. is a useful example of this mantra: the sophomore running back has been a Florida State fan his whole life, and he was able to become the first member of the Seminoles' 2023 recruiting class.
Right now, Baxter Jr. plays for Edgewater High School in Orlando, Florida. He has been with the varsity team since his freshman season. As a freshman in 2019, he rushed for 307 yards and five touchdowns.
Florida State football recruiting has not been at its usual heights in recent years, so maybe the downward trend is starting to reverse course.
Cedric Baxter Jr. Commits to Florida State Seminoles
RELATED: Nation?s No. 6 Recruit Passes on Dream School to Stay Home
FSU had to deal with competition. Arizona State, Auburn, Cincinnati, Georgia Tech, Kansas, Kentucky, Nebraska, Penn State, Pittsburgh, South Carolina, UCF, and West Virginia all reached out to running back Cedric Baxter Jr.
Ultimately, childhood fandom won out: Baxter Jr. has been rooting for the 'Noles since he was a kid. For quite some time, he has been prioritized by head coach Mike Norvell and running backs coach David Johnson.
Tallahassee is going to be kind to Baxter Jr., and it will be even sweeter for him to play for his dream school.
What Does Cedric Baxter Jr.'s Commitment Mean?
Baxter may be young, but there is no denying that he has the talent to be successful at the next level. The COVID-19 pandemic has affected how teams are able to recruit players, so it is mutually positive for both player and team that this commitment was made without much of a struggle.
FSU football has seen better days, to put it mildly. In order to compete in the ACC and win matchups against teams like the Clemson Tigers, Miami Hurricanes, and NC State Wolfpack, they are going to have to continue their rebuild and make sure that they can snag great local talent.
Securing one of the best backs in the 2023 class is one way to do that.
Thankfully, Seminoles fans are not suffering in every sport: their baseball program is always successful and they just saw Patrick Williams get selected by the Chicago Bulls in the NBA Draft.
Perhaps they will be able to boast about athlete Cedric Baxter Jr. in the NFL one day, too. That reality is still years away, but for someone who follows their dreams like Cedric Baxter Jr., the sky is the limit.