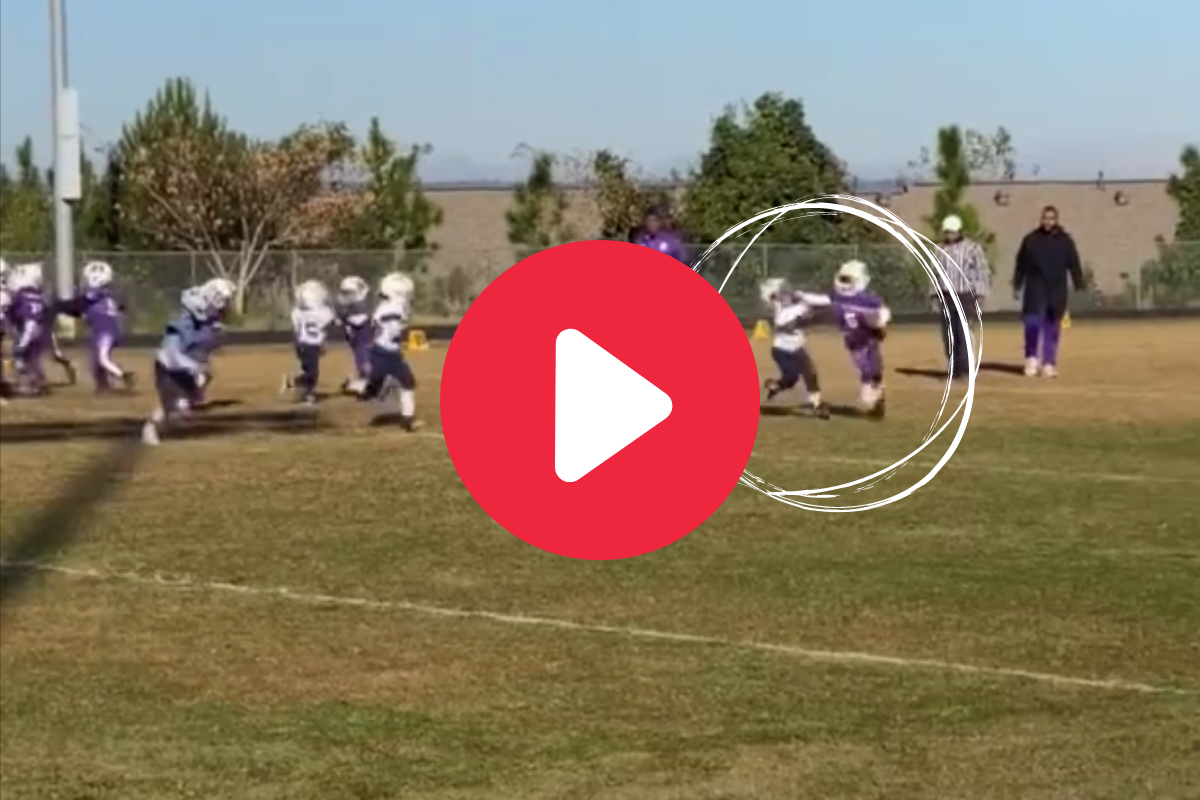 Screenshot from Twitter
Adam Schefter took a break from his NFL Insider duties, on a Sunday nonetheless, to shed the spotlight on a 6-year old.
Yes, the guy who carries a billion cellphones and couldn't tell the difference between a vacation and the NFL Combine saw a play so impressive he had to share.
It's hard to blame him. A 6-year old running back was handing out stiff arms like the NFL's rushing king.
6-Year-Old's Incredible Stiff-Arms
RELATED: Derrick Henry's Best Stiff-Arms Turn Defenders Into Pee Wee Players
I don't care what anyone says. Seeing little kids dressed in full pads is always entertaining. They're still figuring out how to run while simultaneously learning the game. It's a combination made for comedy gold.
Some kids surpass the comedic stage and go straight to the "We need to check this kid's birth certificate" stage. One of those kids was the ball carrier in a video shared by Twitter user @__BigO__.
The kid, who we'll now refer to as mini Derrick Henry, runs the ball to his left and turns the corner. A defender attempts to make the tackle, and mini Derrick outstretches his arm to give him a face full of grass. Another defender gives a good ole college try and he too gets a face mask full of mini Derrick's arm.
The third defender actually gets a hold of him but is quickly disposed of as if mini Derrick was swiping a fly off his shoulder. He finishes the play by deflecting two more defenders on his way to the end zone. Touchdown purple team.
Mini Derrick stiff-armed five — count them — five defenders over the course of the play. Five poor kids who will question their desire to play football going forward.
According to social media, this little future NFL superstar plays in Hueytown, Alabama, which is the pride of New Orleans Saints quarterback Jameis Winston. I'm sure Alabama head coach Nick Saban already has coaches looking at him.
The Tennessee Titans are in need of a running back after the real Derrick Henry is out for the season with a foot injury. They already signed 36-year-old Adrian Peterson, who's on his way to accomplishing every running back's dream of getting a carry with all 32 NFL teams. Why not sign mini Derrick? It would be like real Derrick never left.
Related Videos