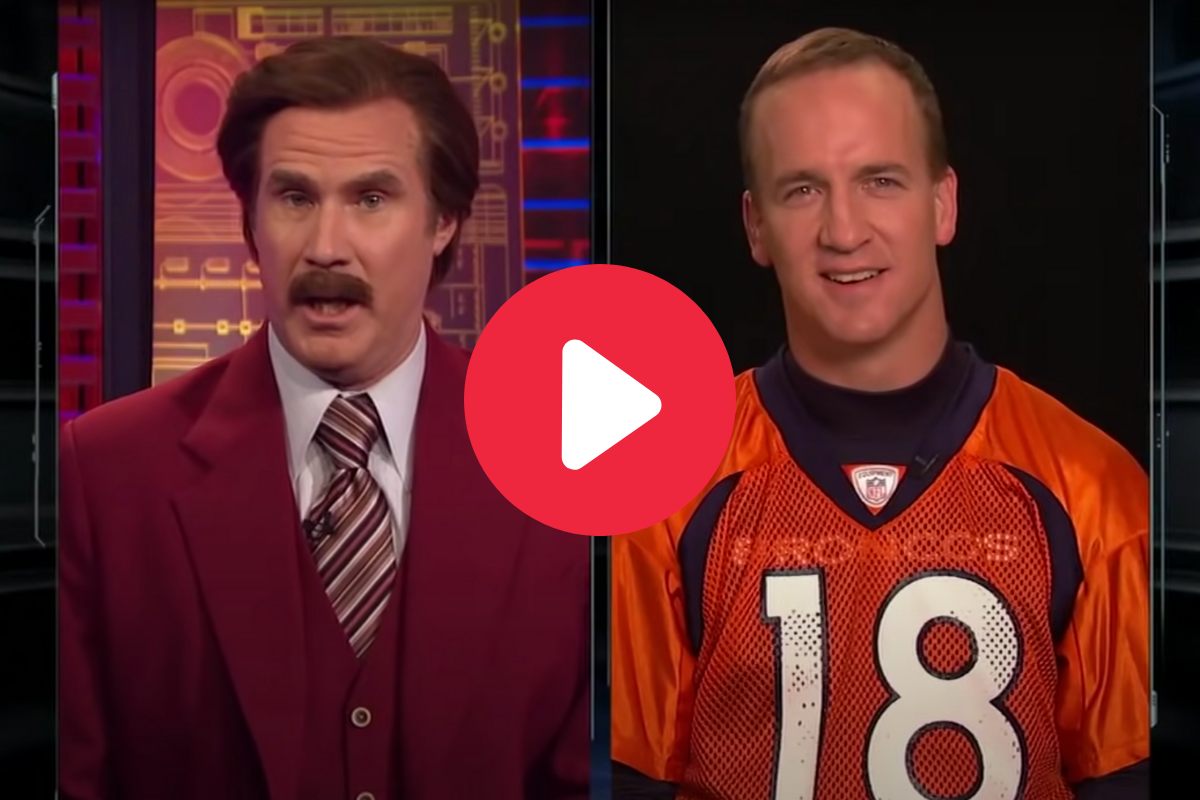 Screenshot from YouTube
What happens when two legends collide? Well, it's something along the lines of what occurred in 2013, when Ron Burgundy interviewed former Indianapolis Colts and Denver Broncos quarterback Peyton Manning live on ESPN's SportsCenter.
Have a look at Will Ferrell and Manning go back and forth in an iconic and hilarious interview ahead of the release of Anchorman 2: The Legend Continues.
Ron Burgundy Interviews Peyton Manning
RELATED: Peyton Manning?s ?Priceless? Mastercard Commercials Will Always Be Funny
Burgundy started the newscast off hot, ensuring the Hall of Fame quarterback was able to hear him multiple times before diving into the nitty gritty.
Immediately, the self proclaimed former San Diego State scout team quarterback was critical of Manning's lack of mustache, citing several legendary quarterbacks (most notably Colt McCoy) who have dominated the NFL with elite facial hair.
Burgundy proceeded to ask Manning about his relationship with Broncos mascot Thunder, whom the anchor is a massive fan of. The question caught the Super Bowl-winning football player off guard, for what may have been the first time in Manning's career.
Burgundy then asked Peyton about the alleged fourth Manning brother, Houston Texans defenseman Danieal Manning.
Ferrell also brought up the topic of fake signals, citing his own "Check off! Check off!" call he would shout in hopes of making an opponent on the defense move. Manning admitted that he shouted random words in order to confuse defenders, before revealing a few calls of his own.
The only thing missing from this interview, which was conducted for ESPN the Magazine, was a feature from Steve Carrell's Brick Tamland, Paul Rudd's Brian Fantana and David Koechner's Champ Kind, all of whom starred alongside Ferrell's Burgundy in both Anchorman films.