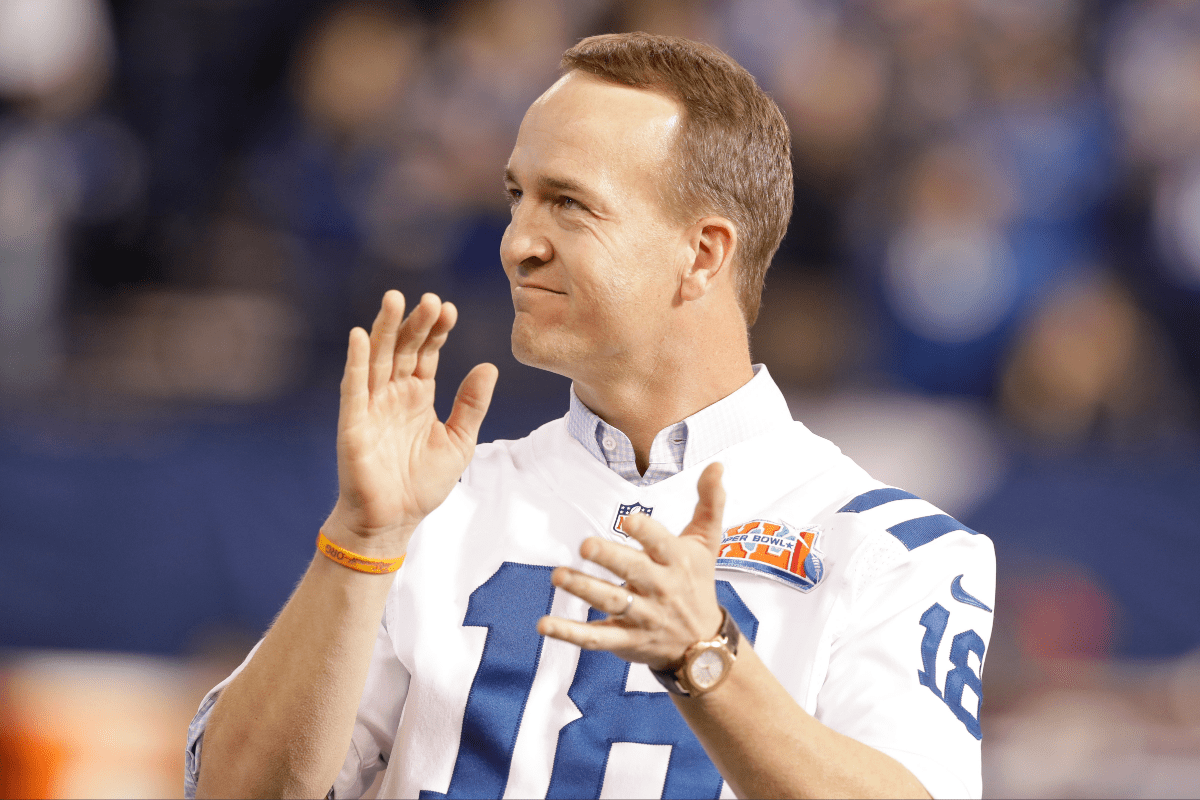 AP Photo/Darron Cummings
Even though he is no longer one of the faces of the NFL, Peyton Manning is still one of the most recognizable American icons, and his career net worth matches that fame. Of course, Manning has made plenty of great business decisions over the years unlike Donald Trump, who lost out on $5.5 billion by not buying the Dallas Cowboys.
Manning made a ton of money playing quarterback in the NFL, but he's earned even more through endorsements and television appearances in commercials and other programming. So, how much money has "The Sheriff" really earned?
Early Life
Born March 24, 1976 in New Orleans, Louisiana, Peyton Williams Manning is the son of former NFL quarterback Archie Manning and Olivia Williams. He has two brothers, Eli and Cooper, and he married his wife Ashley in 2001. They have a set of twins, a boy and girl named Marshal Williams and Mosley Thompson.
Manning was one of the most-highly touted high school football players in the country, winning national Player of the Year awards and being recruited by all of the biggest college football programs. Instead of attending Ole Miss like his father — where his younger brother Eli Manning later broke numerous records before playing for the New York Giants — he chose the become a Tennessee Volunteer.
It wasn't until the fourth game of his freshman season that Manning finally found success after multiple injuries ahead of him at QB, and he earned the starting role. He wouldn't give it up for the rest of his time playing for the University of Tennessee football team. Manning still owns Volunteer records for career completions, attempts, yards, touchdowns, he finished as Heisman Trophy runner-up in 1997, and his No. 16 jersey was retired in 2005.
NFL Career
RELATED: Green Bay Packers' Aaron Rodgers' Star-Studded Dating History is Unmatched
At the 1998 NFL Draft, Manning was the first overall pick of the Indianapolis Colts. His time in professional football is where he would earn most of his money and fame. As the only five-time NFL MVP Award winner in league history and two-time Super Bowl champion, Manning played 14 seasons for the Colts where he had a total salary of over $161 million.
He finished out his career by signing as a free agent with the Denver Broncos, playing with them for four seasons and earning another $87 million in salary. He took the Broncos to the Super Bowl in 2013 against the Seattle Seahawks, and in his final season won Super Bowl 50 against the Carolina Panthers.
As one of the best passers and greatest quarterbacks in National Football League history alongside former New England Patriots' Tom Brady, New Orleans Saints' Drew Brees and Joe Montana, Manning was paid like the best.
Over the course of his entire football career, he not only became the NFL's all-time leader in passing touchdowns, passing yards, and Pro Bowls, but at one point was the highest-paid NFL player in NFL history with career earnings of $248,732,000 in 18 seasons, according to Spotrac.
That doesn't even include all the sponsorships Manning had during and after his football career.
Endorsement Deals
Manning has been a spokesperson for many brands over the last few decades, most notably were Papa John's Pizza and Nationwide. He also signed deals with Nike, Reebok, Gatorade, Buick, MasterCard, DirecTV and many others, earning him millions of dollars by just shooting commercials. It's estimated that Manning earned another $150 million in endorsements as of 2016, according to Forbes.
In 2015, Manning became the owner of 31 Papa John's chains in the Denver, Colorado area, but sold them once their partnership with the NFL ended.
Role in Television
Manning took his talents to the big screen, playing the role of Guapo in the 2017 animated movie Ferdinand. One of Manning's most enjoyable moments off the field, however, was his hilarious United Way skit on Saturday Night Live in back 2007.
Most recently, Manning has been talked about as one of the most sought after candidates to lead Monday Night Football and other sports coverage, especially after the success of Tony Romo on Sunday Night Football, but he turned down the role on multiple occasions. Manning's also been rumored as a potential front office replacement, following in the footsteps of former players like John Lynch (49ers) and John Elway (Broncos) who became NFL general managers.
For the NFL's 100th anniversary season, Mannng hosted the ESPN+ docuseries called Peyton's Places, a 30-episode show about Manning revisiting 30 moments in league history.
Peyton Manning's Net Worth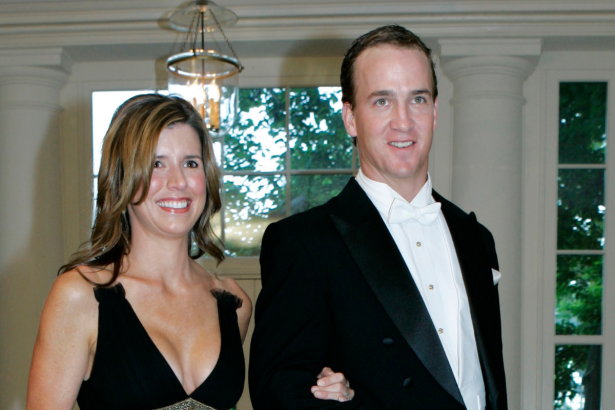 With his massive contracts as a generational football quarterback, Manning made millions of dollars since his rookie season in 1999. But many of those years were well above $10 million in NFL salary when you include his various endorsements.
All of this led to his current estimated net worth sitting around $250 million, according to Celebrity Net Worth.
Expect this number to only increase with all of the things he does outside of sports. And if the future Pro Football Hall of Fame member with two Super Bowl wins does eventually take a position as a general manager or football announcer, ESPN once reportedly offered him $10 million per year, so he always has that as an option too.
This article was originally published on January 22, 2020.