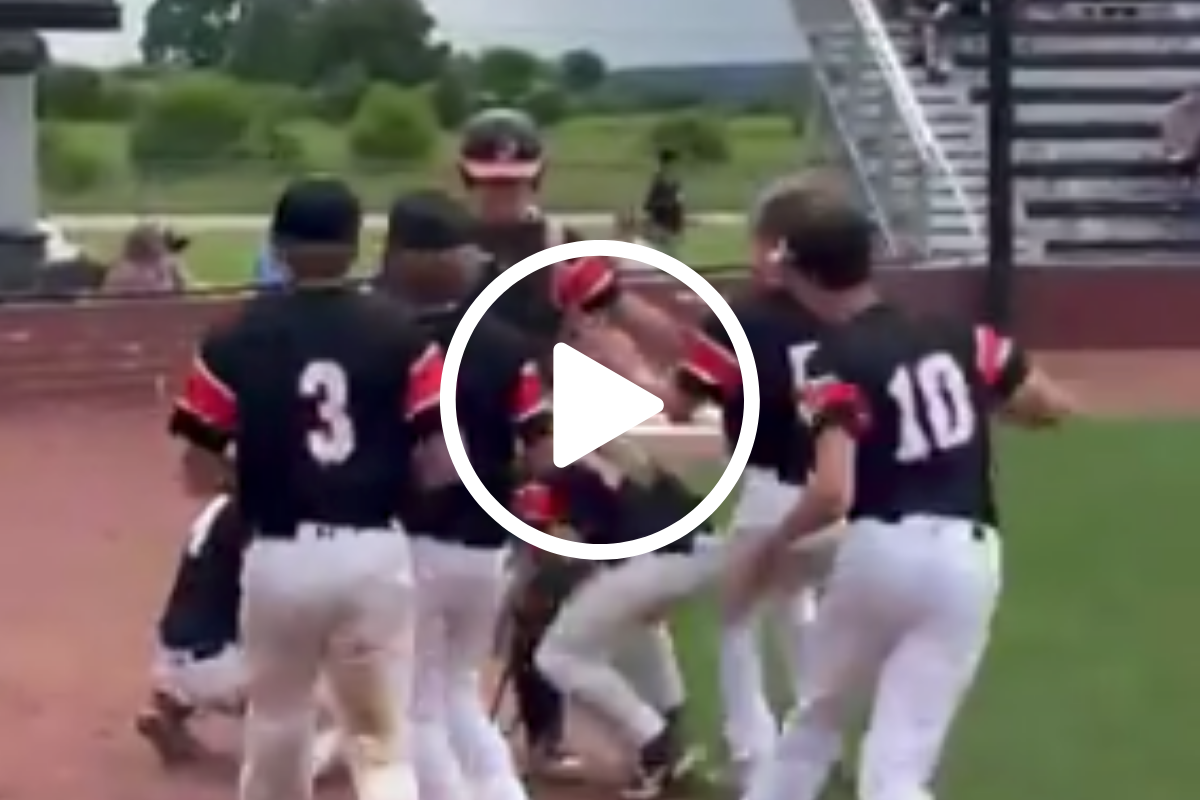 Screenshot from YouTube
It seems the time between innings is getting shorter nowadays. Baseball, ever known as a game of brevity, is trying to move along as quickly as possible.
For catchers, this can be a bit of a problem. The home plate guardian is burdened with squatting for days along with wearing the most equipment. If they're leading off the next half of the inning, they have to shed all the equipment like snake skin in a matter of seconds.
Luckily for a catcher in Missouri, his teammates concocted a loophole.
Baseball Team Disassembles Catcher's Equipment
RELATED: Mom Embarrasses Son With ?Golden Girls? Intro As His Walk-Up Song
The inning is over and six Tigers race onto the field. They take off their teammate's catching equipment piece by piece while one teammate makes sure he's hydrated. He stands there like a mannequin.
One teammate brings him a bat, another plops the helmet on his head as he makes his way towards the batter's box. Whoever is the crew chief here should think about taking the show on the road.
The catcher had plenty of time to study the pitcher, to think about his at-bat, to wink at Jessica in the bleachers. What more can you ask for?
Catchers around the country have been begging for personal pit crews for years. Helping your teammate get a little extra step of mental preparation can be the difference between a win and a loss. These are the kind of things that don't show up on the stat sheet.
In a world of increasing sports specialization, let's talk about catcher pit crews. Any advantage you can get, you have to take. Finding a crew of six kids from the Catcher's Pit Crew Academy clearly pays dividends. I've fallen behind on tracking niche Missouri high school baseball, but I can only assume this kid cranked a home run.
The pit crew kids are the kickers and punters of a baseball team. They have their own clique, but come through in the clutch. The countless hours of watching NASCAR aren't for nothing.