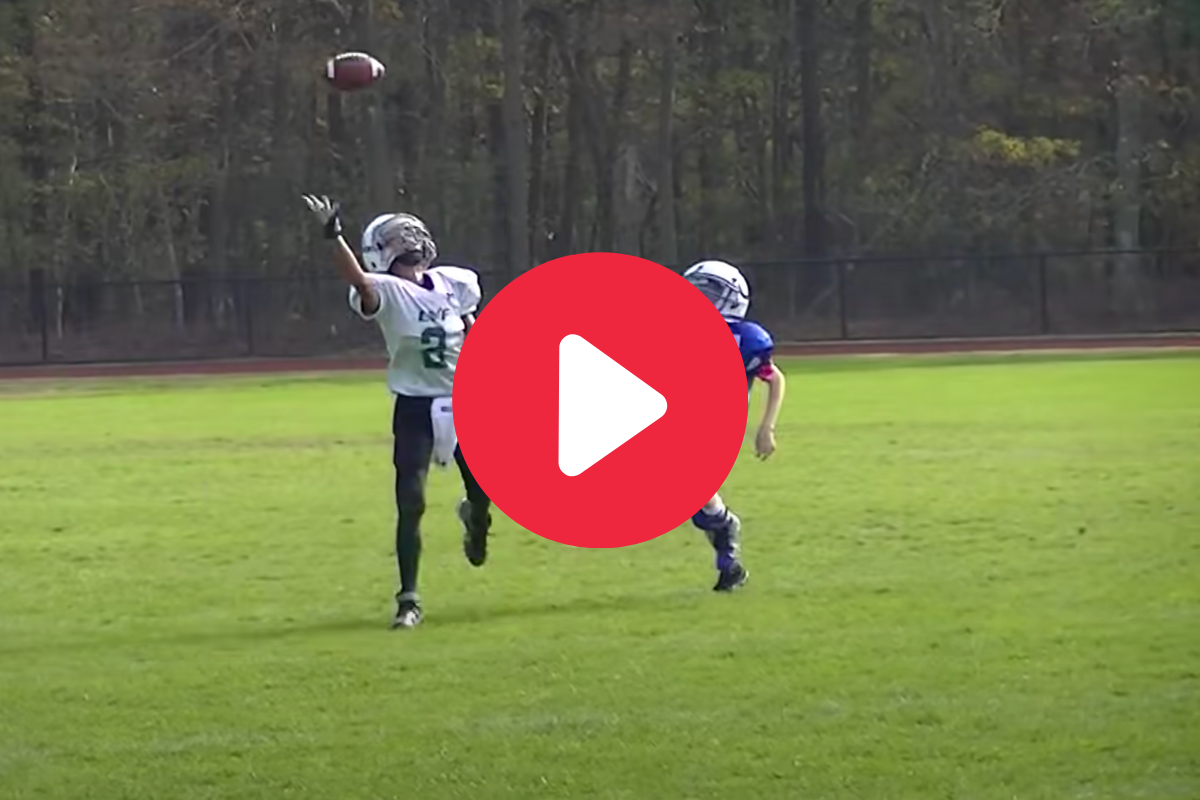 Screenshot from YouTube
Odell Beckham Jr. who? Kids these days are showing off their skills at younger and younger ages, and you can't blame them considering dudes like Lane Kiffin are handing out scholarship offers to 11-year-olds and 6-month-old babies.
At the youth level, we've seen pee wee tacklers channel their inner Lawrence Taylor and hit the crud out of kids. College recruiters may not be flocking to these sidelines just yet, but after seeing this clip of a 10-year-old make an incredible one-handed catch, maybe they should.
Seriously, this one ranks up there with some of the NFL's best.
10-Year-Old's Incredible Catch
RELATED: Pee Wee Player?s ?Through-The-Legs? Trick Play is Adorably Brilliant
I just about spit out my drink when I first saw this clip. How in the world is that kid (who, by the way, is way bigger than everyone else) just 10 years old? It's time to see a birth certificate.
According to the video's uploader, Tim Asbell, this took place in the Longwood Youth Football League in Suffolk County, New York. What's disappointing is that he doesn't tell us the name of this budding star.
While the catch was amazing, the throw wasn't half bad either. For a kid who hasn't even finished elementary school to lead his wide receiver like that is impressive as heck. It helps that the defensive linemen basically fell over, putting zero pressure on the passer.
My favorite part of all this may be what happens after the touchdown. Coaches and players on the sideline go berserk. A couple of them get so amped up that he ends up on the field.
That's when the pettiest of referees decides to throw a flag for excessive celebration. Seriously, dude? They're 10. Let them have some fun. Maybe that's Roger Goodell under that black-and-white jersey.
Anyway, hopefully we see this kid in the league one day. New England Patriots' Bill Belichick and Alabama's Nick Saban have probably already had contact with him.
This post was originally published on January 7, 2021.