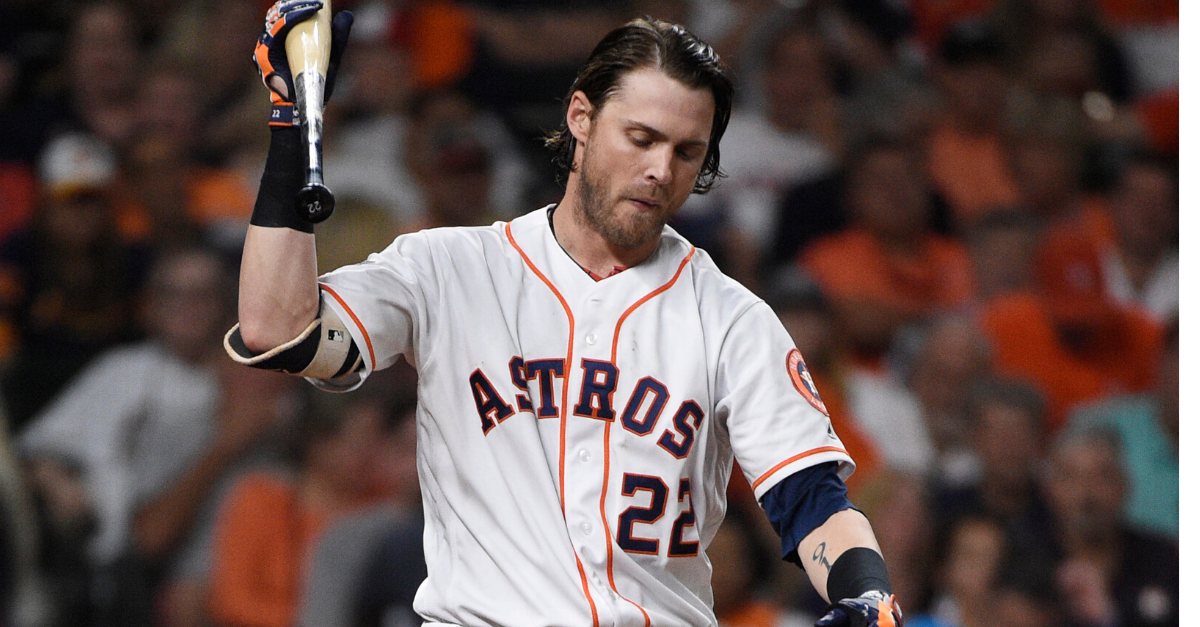 AP Photo/Eric Christian Smith
The Houston Astros are cheaters. There is no denying it and no sense in defending them. They got caught, admitted it, and spent the weeks before spring training looking like even bigger idiots and creating a disastrous public relations nightmare. Sadly, it?s going to get worse before it gets better.
The Astros? sign-stealing scandal is a bad look. It?s a bad look for the team and its players, who won a World Series ring by tipping pitches and banging on trash cans. It?s a bad look for MLB commissioner Rob Manfred. It?s a bad look for anyone who truly loves the game of baseball, honestly.
Anyone who cheats America?s Pastime is public enemy number one, more often than not. Just ask Pete Rose and anyone in the Steroid Era how that feels. However, fans have the tendency to take things way too far with some death threats.
Houston Astros Death Threats
RELATED: Little Leagues Punish Houston Astros Harder Than MLB Did
Look, making fun of the Houston Astros for cheating the system is fine. Don?t be surprised if a few opposing pitchers throw at some of the star players, either. The jokes won?t stop. Neither will the hatred. But death threats? Wishing cancer on their children? Come on. That?s enough.
No matter how much you despise Astros players Josh Reddick, Carlos Correa, Jose Altuve, Alex Bregman, or anyone else involved, that is taking it way, way, way too far. A family?s safety is a serious thing and there is no place for it, including the Internet.
Sadly, the death threats are going the other way, too. Former Astros pitcher Mike Fiers, the original whistleblower into the cheating scandal, has received a lot of death threats as well.
Mike Fiers Death Threats
Back in November 2019, Mike Fiers, now a pitcher with the Oakland Athletics, told The Athletic that the Astros used a centerfield camera to steal signs during their 2017 World Series title run.
It?s one of the biggest scandals in Major League Baseball history. Yet, Fiers has received multiple death threats after coming forward, according to Susan Slusser of the San Francisco Chronicle.
"Whatever, I don't care. I've dealt with a lot of death threats before. It?s just another thing on my plate."
Multiple players have weighed in on the Astros scandal before spring training in Arizona and Florida, but most of the anger has been directed toward Houston players and the soft punishment handed down by Manfred.
Former Boston Red Sox slugger David Ortiz took it the opposite direction, though, and called Fiers a snitch for being the Astros whistleblower.
There might come a day when the Houston Astros? sign-stealing scandal blows over, but it won?t be anytime soon. Extra security might be a possible step to help the keep the players safe. This is a nasty part of the game nobody wanted, and now we are all stuck putting up with it.
Nobody understands that more than those involved and part of that team that cheated, and it?s unfortunate how ugly this has become in a short amount of time.