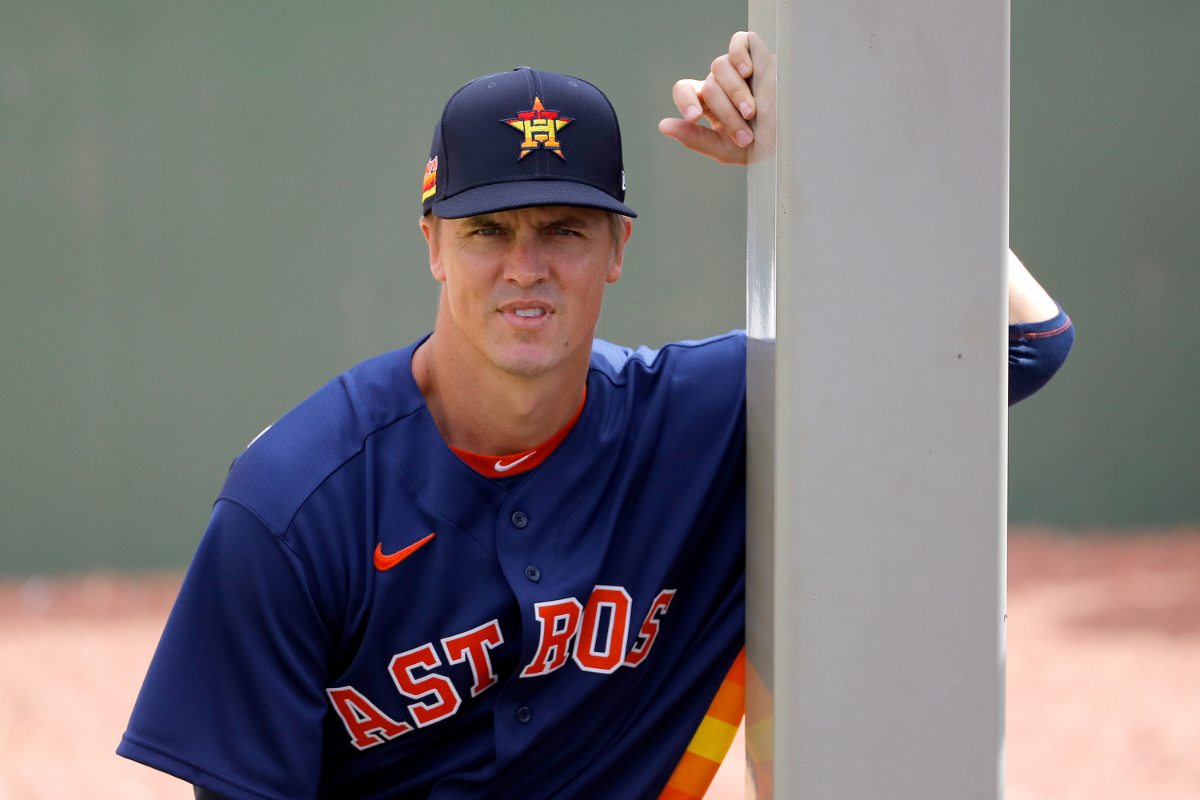 AP Photo/Julio Cortez
Zack Greinke has been one of the best starting pitchers in Major League Baseball over the last two decades. The 36-year-old has amassed more than 200 wins and 2,650 strikeouts over his illustrious and likely Hall-of-Fame-bound 17-year career with the Kansas City Royals, Milwaukee Brewers, Los Angeles Angels, Los Angeles Dodgers, Arizona Diamondbacks and Houston Astros.
The 2009 AL Cy Young Award winner whose made six All-Star Games is also a very rich man. In 2012, he signed a six-year, $147-million contract with the Los Angeles Dodgers. He then inked a $200-million deal with the Diamondbacks in 2015, so it's safe to say he has more than enough money in the bank.
Greinke has always been viewed as an oddball. He was notably awkward in interviews with media members and interactions with fans. In 2006, he missed multiple months of the MLB season while with the Royals and was diagnosed with social anxiety disorder and clinical depression. New York Yankees fans have even taunted him in the past over it.
"I don't know a good way to put it — it's having anxiety every day," he told the LA Times. "It's not fun. I wouldn't call it painful, but it's definitely not enjoyable."
His return to dominance under the bright lights, let alone in a city like Los Angeles, was nothing short of amazing. That being said, he might not have blossomed into one of the best baseball players of his generation without his wife, Emily Greinke.
Who is Zack Greinke's Wife Emily Greinke?
RELATED: Cody Bellinger's Dating Life Continues to Heat Up
Zack was born in Orlando, Florida, and attended Apopka High School. There, he was not only a star shortstop and pitcher but he met his wife — then known as Emily Kuchar — before becoming a 2002 first-round MLB Draft pick by the Kansas City Royals.
According to Heavy.com, Emily was working as a library assistant when they met. The high school sweethearts tied the knot in 2009.
On top of being a mother of two children, Emily is apparently a good cook. Her MLB player of a husband has an affinity for her chicken pot pie. She's also all over social media and has her own fashion and home decor website, styledbyem.com.
She's a Former Dallas Cowboys Cheerleader
Emily used to dance as a Dallas Cowboys Cheerleader in the NFL. She mentions that fact in her Twitter bio.
Assuming Emily is about the same age as her 36-year-old husband, she tried out for the Cowboys cheerleading team when she a teenager. She shared on Twitter that she auditioned for the team in a mall food court in 2003.
She confirmed in a video posted to YouTube by Miss Florida USA that she was 18 when she tried out.
"I did that for about two years, and it was one of the best experiences," she said.
Emily Greinke's resume includes much more than cheerleader. The same year they got married, she won Miss Daytona Beach USA 2009. At the time, she was a communications major at the University of Central Florida. In the same interview posted to YouTube, she said she aspired to be an entertainment host.
How Many Kids Do They Have?
The Greinkes have two children. They welcomed their first baby boy in 2015 and named him Bode Nicholas Greinke. Their second child, Griffin Greinke, was born in 2017.
Zack and Emily also have a pet cat named Wilsy.
"Best. Job. Ever. 💙 love these 3 more than anything and so lucky to be Bode & Griffin's mommy! Wilsy's too 😻," she wrote on Instagram in May 2020.
You won't find Emily Greinke or Zack's children in the stands as the coronavirus pandemic has changed so much about the MLB season, but you can be sure they'll be cheering him on from home.