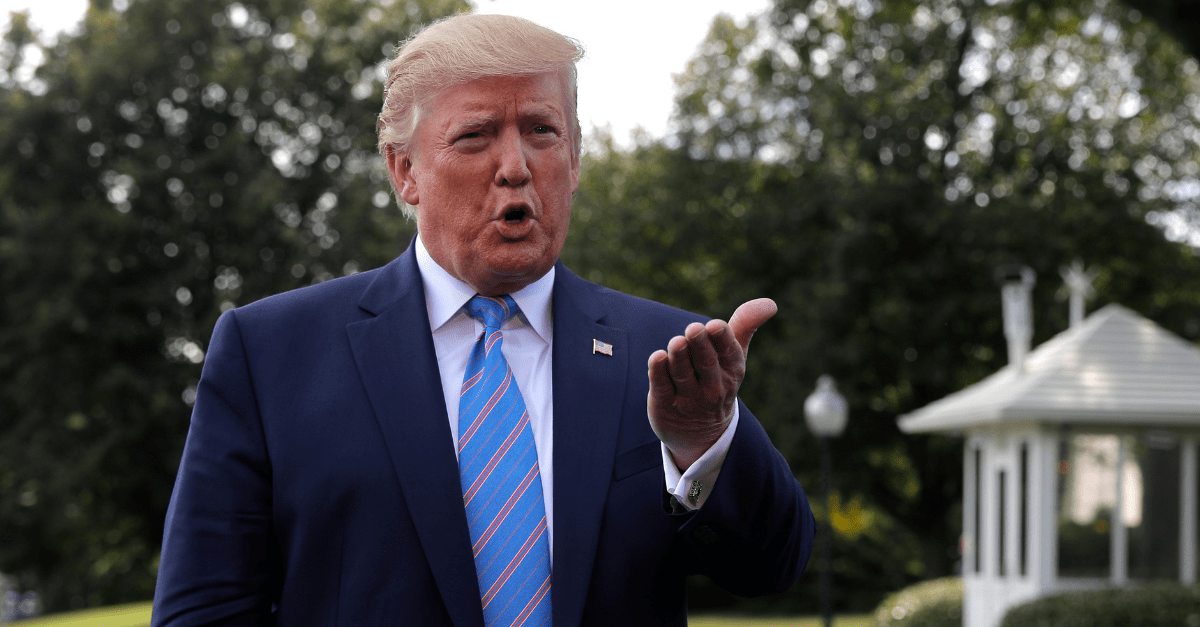 AP Photo/Carolyn Kaster
During a matchup between the AL East division's bottom two teams, the Orioles-Blue Jays game featured more than just Vladimir Guerrero Jr. and Toronto handing Baltimore its 72nd loss of the season. Late in the game, a giant Donald Trump reelection banner was hung from the upper deck of Oriole Park at Camden Yards.
Normally, this would be passed off as a couple die-hard Trump supporters spreading good tidings as President Donald Trump's reelection campaign gets underway. But in light of what Trump said about the "disgusting, rat and rodent infested mess" most of us know as the city of Baltimore, this demonstration had a much larger impact.
In tweets attacking Democratic Rep. Elijah Cummings and his 7th District of Maryland, Trump called that area of Baltimore, among other things, a place that "no human being would want to live."
Despite people all over country condemning yet another racially-toned attack from the President of the United States, there are some around Baltimore who are ready for another four years.
During the eighth inning of Thursday's Baltimore Orioles game, four people unraveled a giant red, white and blue banner that read 'Keep America Great!' as well as 'Trump 2020.'
A chorus of boos, as well as a "Take it down!" chant erupted from Camden Yards. About 10 minutes after the banner went up, stadium officials and Baltimore police officers escorted four people out of the stadium, according to The Baltimore Sun.
According to Camden Yards' policy and security procedures, no banners may be hung from any part of the stadium to prevent obstructing the view of fans. Also, the team holds the right to remove any banners "if the content is commercial, political, and/or in bad taste according to the Orioles' discretion."
It's safe to say that a gigantic banner, hanging from the second deck during a game, laced with political messaging, coming days after the city was called a "disgusting, rat and rodent infested mess" falls well within the right of the MLB franchise to kick these fans out of the ballpark.
To be sure, politically-charged responses to this event will overshadow the obvious fact that you can't do this at a baseball stadium, President Trump banner or not.