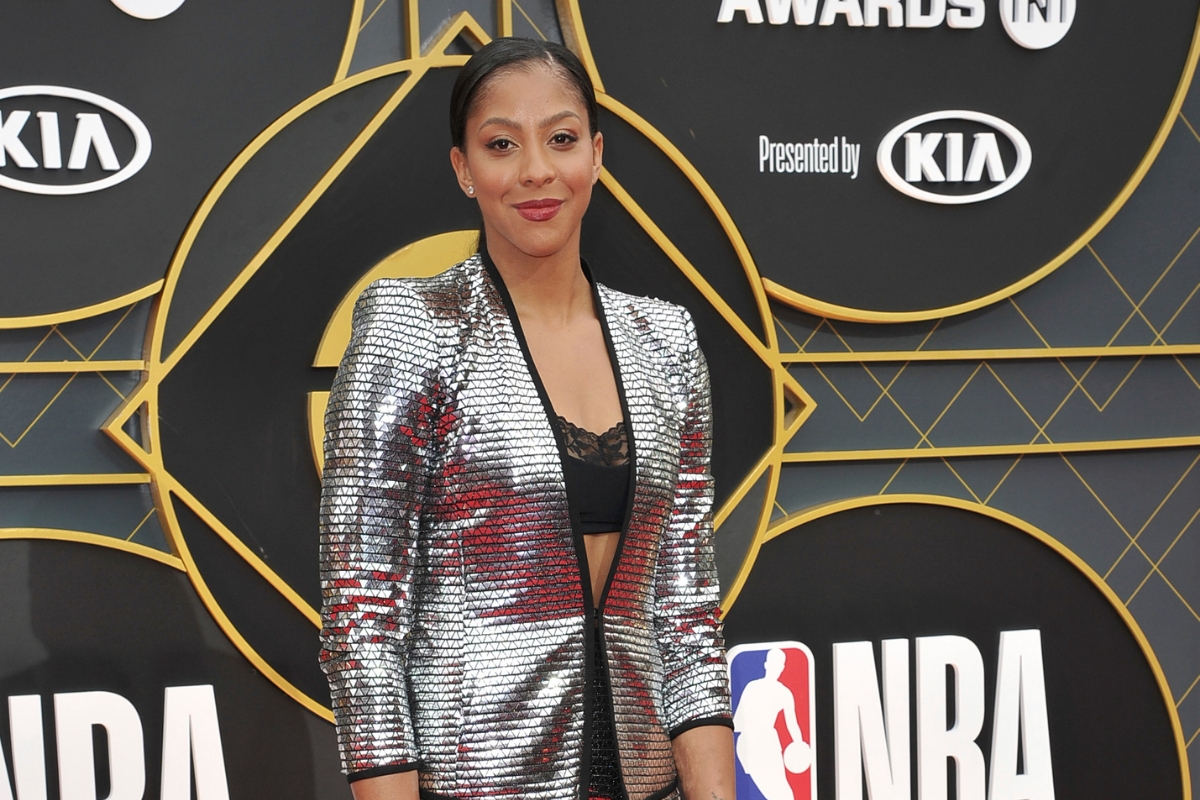 Photo by Richard Shotwell/Invision/AP
WNBA star Candace Parker powers her way through a busy schedule.
She plays for the Chicago Sky, she's a studio analyst for Turner Sports' NBA coverage and CBS Sports' NCAA Tournament coverage, and she's a mom.
She handles them all like a pro.
It's one of the best qualities about the former Los Angeles Sparks superstar. She can make the best of any situation. Even a divorce.
Candace Parker's Ex-Husband Shelden Williams
RELATED: Breanna Stewart?s WNBA Stardom has Boosted Her Net Worth, but Should it Be More?
Shelden Williams was a star at Duke alongside J.J. Redick from 2002-2006. He was the fifth-overall pick by the Atlanta Hawks in the 2006 NBA Draft.
The frontcourt player was a journeyman, playing for the Sacramento Kings, Minnesota Timberwolves, Boston Celtics, Denver Nuggets, New York Knicks, and New Jersey Nets in addition to the Hawks. He last played in the NBA in 2012 before playing in France and later in China.
Parker, a former high school star and University of Tennessee all-time great, and Williams got hitched on November 13, 2008. In May 2009, the couple welcomed daughter Lailaa Nicole Williams to the family.
They were together until November 2016, when Williams filed for divorce. According to TMZ Sports, the former NBA player cited "irreconcilable differences" as the reasoning.
The two settled for a one-time alimony payment of $400,000, a split of the profits from the sale of their Encino, California home, and joint custody of their then 8-year-old daughter.
The lump sum alimony payment refutes Parker from making ongoing spousal support payments. Parker nor Williams will have to make child support payments. They both pledged to equally fund her education.
Parker gives us glimpses into her personal life via social media. Lailaa is a frequent guest on her mom's Instagram. It's easy to see how proud the WNBA player is of her.
As for Parker's playing career, it hasn't missed a beat since she was the top pick in the 2008 WNBA Draft.
The professional basketball player has won a WNBA championship, WNBA Finals MVP, and two Olympic gold medals. She's also a two-time WNBA MVP Award winner, Rookie of the Year, five-time WNBA All-Star, and just a straight-up baller.
Most recently, Parker was named 2020 WNBA Defensive Player of the Year and the first female cover athlete for NBA 2K22.
In 2021, Parker, who was born in St. Louis and moved to Naperville, Illinois at an early age, signed with the Chicago Sky.
Parker's duties as a studio analyst keeps her involved with the game she loves in a different capacity and her net worth growing, but the quality time spent with her daughter takes the cake as her favorite offseason activity.
This post was originally published on October 1, 2020 before updating.