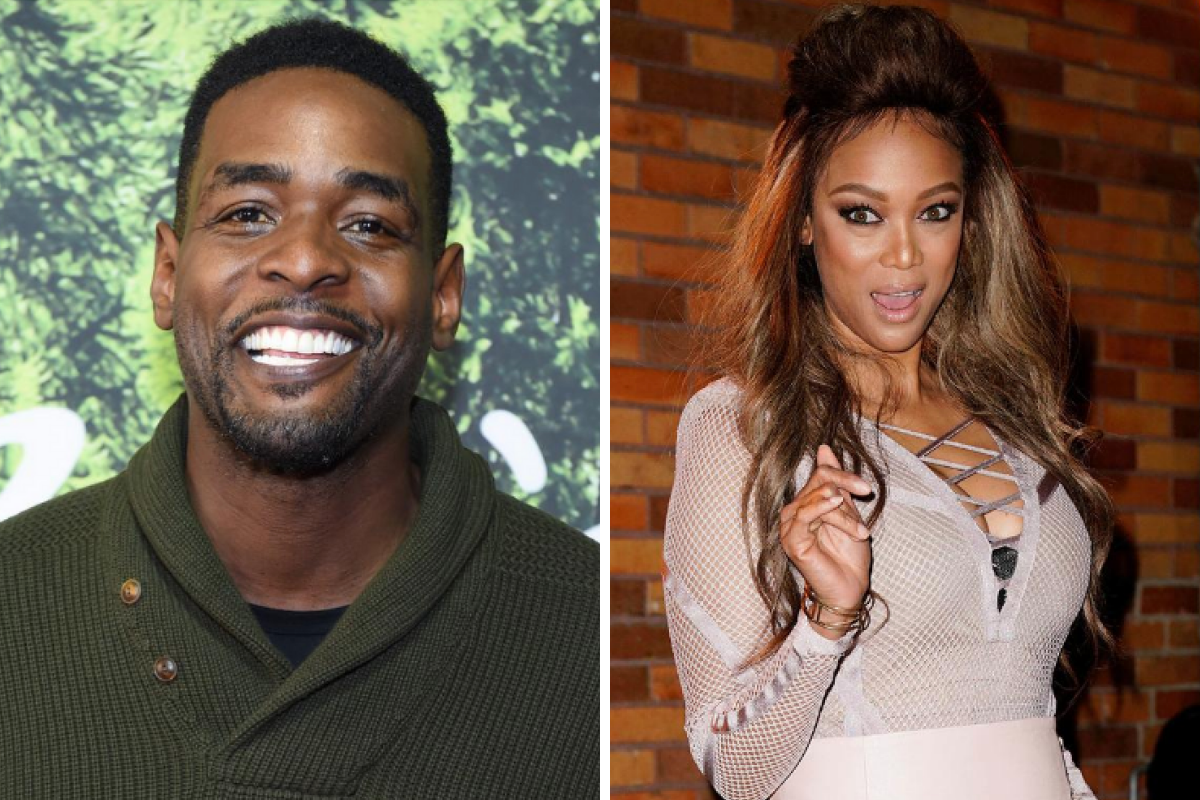 Photo by Scott Roth/Invision for Eddie Bauer/AP Images (left), Photo by XPX/STAR MAX/IPx (right)
On the basketball court, Chris Webber was a bad, bad man. Being a member of the Fab Five and a five-time NBA All-Star is only part of his impressive resume. His silky-smooth jump shot helped him make millions over the years, and it also opened several doors into a celebrity dating life.
Webber, who now famously works for Turner Sports as a color commentator, has been a polarizing figure since his days at the University of Michigan. That might never change, but life certainly slowed down quite a bit.
Today, Webber is a family man with a wife and a set of twins.
Chris Webber?s Basketball Career
Born in Detroit, Michigan, Chris Webber, whose real name is Mayce Edward Christopher Webber III, was a big deal since his high school days at Detroit Country Day School. He then chose to play his college basketball for the Michigan Wolverines and was the biggest star of the Fab Five.
Playing alongside Juwan Howard, Jalen Rose, Jimmy King and Ray Jackson, Webber was a Consensus All-American and helped lead the Wolverines to two-straight NCAA Tournament championship games. The last one, of course, featured the infamous timeout that resulted in a technical foul and a victory for the North Carolina Tar Heels.
The timeout blunder stuck with Webber forever, but it never stopped him from being an incredible professional basketball player.
Webber was the first overall NBA draftee in the 1993 NBA Draft. He played for the Golden State Warriors, Washington Bullets, Sacramento Kings, Philadelphia 76ers, and Detroit Pistons before hanging up his sneakers in 2008.
The former NBA Rookie of the Year made nearly $180 million during his career and has a net worth of approximately $80 million as of March 2021.
He?s also dated a wealth of high-profile women over the years.
Chris Webber?s Celebrity Dating History
RELATED: Jalen Rose Found His Soulmate With ESPN?s ?First Take? Host
Former NBA player Chris Webber has dated or been linked to several celebrities in the past.
Most famously, during his run of making All-NBA teams, Webber dated supermodel Tyra Banks for a few years. They were ?extremely close,? according to the New York Times, and there were even rumors of them getting engaged. That wasn?t true, however, as they broke up 2004.
Webber was also linked to Nia Long, Tracee Ellis Ross and Ananda Lewis over the years.
That?s all in the past, though, because he?s now married with kids.
Who is Chris Webber?s Wife?
Chris Webber and his wife Erika Dates-Webber dated for two years before getting married. They tied the knot in September 2009 at a private ceremony in Atlanta.
Dates went to Morgan State University and founded a non-profit organization and mentoring program called The Social Butterflies Mentoring Program.
After years of trying, the happy couple became parents for the first time in 2017. They had a set of twins ? a boy and a girl ? and named them Mayce Christopher and Elle Marie.
?So thankful. After many years of trying and more than a few heartbreaks we were blessed with these little ones. Thank you @mrserikawebber,? Webber wrote on social media.
When Webber is not calling games for TNT across the United States or talking hoops on NBA TV, he is at home with his family and loving life.
This post was originally published on August 25, 2020.