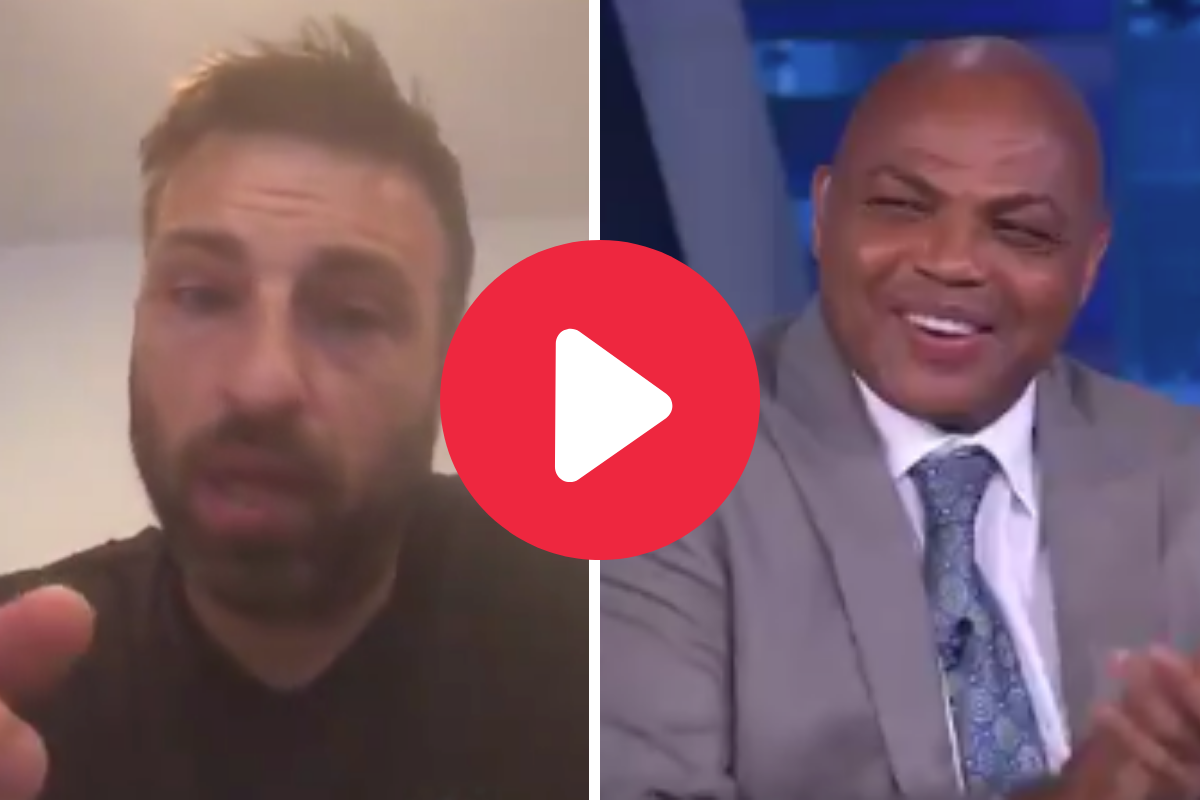 Screenshot from Twitter (left)/Screenshot from Twitter (right)
Kevin Durant, Kyrie Irving, Trae Young, Joel Embiid, Giannis Antetokounmpo, Donovan Mitchell, Kawhi Leonard, Nikola Jokic, Devin Booker, and Chris Paul are dialing it up a notch as the stakes increase.
It's the playoffs for the Inside the NBA crew, too.
Ernie Johnson, Shaquille O'Neal, Kenny Smith, and Charles Barkley are at their best when the postseason rolls around.
We get Kenny Smith showing off his track skills. We get Draymond Green calling out Chuck when he makes a cameo appearance. We get Chuck's analysis.
Sir Charles' breakdowns are filled with mispronunciations and necessary takes. I'd like to point out that the audience needs to be reminded it is halftime during the halftime report. Chuck is purely stating facts.
Washington D.C. based comedian Danny Rouhier saw this and took the opportunity to perform a dead-on impression.
Danny Rouhier's Charles Barkley Impression
RELATED: Shaq & Charles Barkley on ?Celebrity Family Feud? is Pure Comedy
It's halftime of Game 6 of the Denver Nuggets and Portland Trail Blazers first-round series and we're heading back to Atlanta's Studio J for further analysis.
Chuck is looking different, and it's not just the new posture from his improved golf swing. The man behind the voice is sports radio host and comedian Danny Rouhier.
Rouhier goes on to describe Damian Lillard traveling, Michael Junior Porter's shot-making abilities, Nikola Joka's (Jokic? Jokicky?) height, and Josef Nurkic's foul-less first half.
Rouhier has the right voice infliction, tone, and cadence.
He even perfectly captures Barkley's news deliverance. I had to double take to make sure it wasn't the Chuckster himself.
Rouhier's video racked up millions of earned a round of applause from Barkley on the air.
I have to check if Rouhier's taking requests. I need to hear Bill Walton immediately.
Say what you want about Chuck's analysis, but he only gives you the information you need.